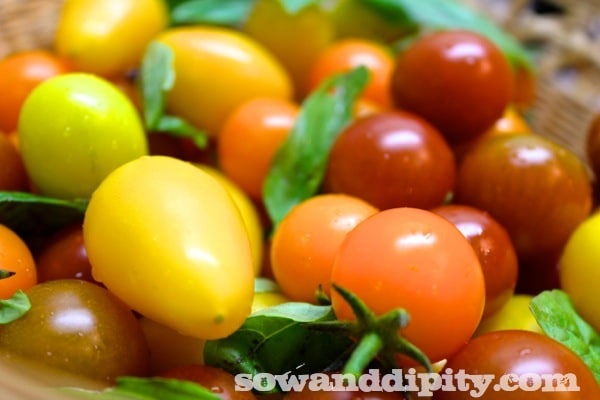 You say tomato, I say Lycopersicon esculentum.
No vegetable garden is complete without at least one type of tomato. But how do you decide with all the varieties out there? I could spend hours mulling over the hundreds of choices but alas,
my eye's are bigger than my garden.
So I went on a mission to figure out what special few I would grow this season. Now let us be clear, tomato growing in the Pacific Northwest can be a challenge in a fair weather year. If we get a spring like we did last year… cold, wet and rainy…we can kiss our tomato yields good-bye.
I have grown big beautiful tomatoes in the hot sunny Okanagan. In fact, it was pretty easy to be successful in that climate. When I moved to the coast however, I was in for a challenge and have yet to have that one epic crop.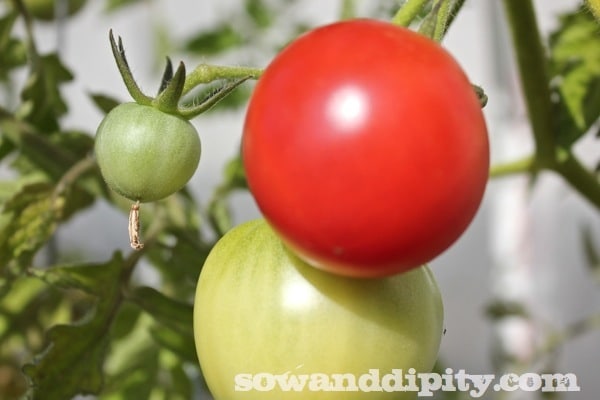 This year I have a new plan. I just made a hoop house this weekend to protect them from rain and to increase the temperature around the plants. ( I'll post the tutorial on that this week ).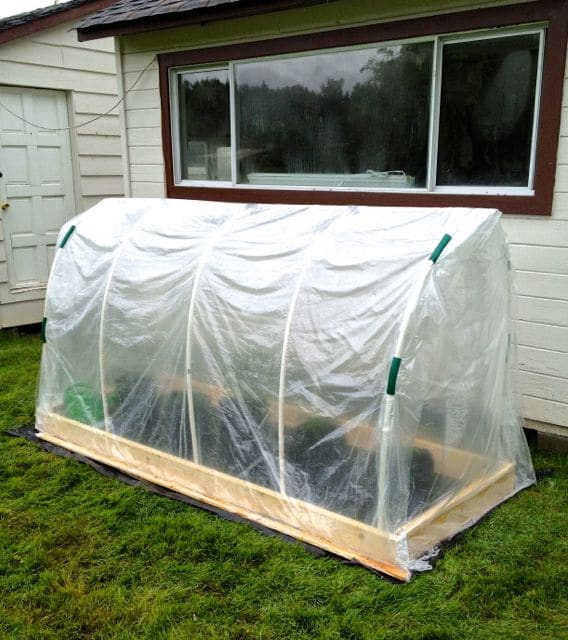 If you are at all interested about the history of the tomato, check out Peggy's great article at About.com, while doing some research this weekend I came across it and thought I should share. You may already be familiar with several common types of tomatoes you'd find at any of the big box stores in their garden departments. Varieties like Beefsteak, Early Girl, and Sweet 100's are readily available.
But if you want to try something new, let's take a look at a few unique varieties of tomatoes that are worthy of a spot in your garden.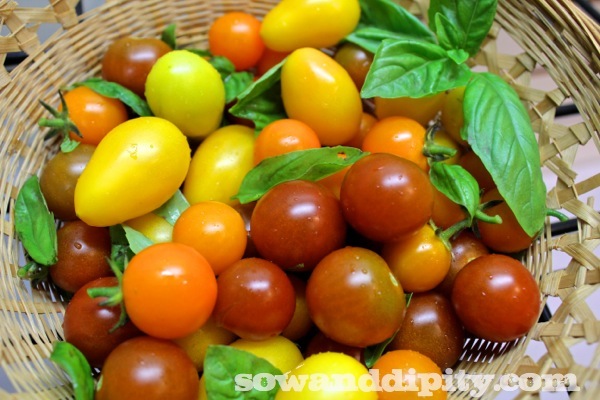 You say Tuh-MAY-toh, I say Tuh-MAH-to
Slicers:
Stupice– Pronounced "Stoo-PEACH-eh." Stupice is a great small tomato, approx. 2″ across . This early, cold-tolerant tomato is high yielding with a wonderful, low-acid flavor. Perfect for the start of the summer salads and ideal for our short season here on the coast. (indeterminate)
Brandywine– A delicious original beefsteak variety, this very distinctive Heirloom grows large and lobed up to 7″! This tomato is deep pink with green shoulders. It's thin-skinned and juicy with a sweet, rich, and slightly spicy flavour. Brandywine is best grown in a greenhouse ( or poly house ) here on the coast since it takes a while to mature. (indeterminate)
Black Krim–  This Russian variety is originally from the Isle of Krim on the Black Sea. ( (aka Black Crimson) This outstanding tomato yields 3-4″ slightly flattened dark-red (mahogany-colored) slightly maroon, beefsteak tomatoes with deep green shoulders. Slightly salty, this tomato is the perfect choice for slicing and suitable for container or patio gardens. (indeterminate) – My choice for a slicer tomato this year
Paste / Sauce:
La Roma– This Heirloom variety produces high yields of 5 to 8 oz red plum shaped tomatoes. One of the very best Italian type tomatoes excellent for making tomato puree, paste, and sauce.  (determinate)
Juliet–  This little bright red plum sized tomato grows in clusters. The fruit is approx. 1 1/2 – to 2 ounces big.  Juliet is the parent to the grape tomato and this vigorous plant produces tons of little "roma" type tomatoes perfect for a quick saute, or try drying or roasting them. (indeterminate)
San Marzano– Considered the very best sauce tomato in foodies circles, this meaty roma tomato is seedless and rich tasting. Great for drying too. This traditional heirloom has quite the history, check out it's back ground here. (Semi-Determinate ) – My choice for a sauce tomato this year
Cherry:
Yellow Pear: A heirloom variety which ripens later than other cherries but the great pale yellow color and miniature pear-shaped fruit looks wonderful in salads. The plant produces hundreds of tomatoes on a tall plant. Use in preserves or sliced as a garnish. (indeterminate) *

Sun Gold: Considered one of the sweetest (as sweet as candy) cherries and prized by many growers as a great snacking tomato. The bright tangerine-orange fruit is spectacular in salads and on cocktail platters. The taste can't be beat. (indeterminate) *

Black Cherry: Beautiful dark purple cherry tomatoes that produce all season. Unique, rich flavor and peculiar skin coloring make this variety very attractive in salads and for snacking.
(indeterminate) *
* Growing all three of these cherry varieties this year

What does determinate and indeterminate mean?
Colleen over at About.com explains this best:
"The most simple explanation of the difference between determinate and indeterminate tomatoes is that determinate tomatoes bear their crop all at once, while indeterminate tomatoes bear fruit over the course of a season. Indeterminate varieties tend to grow longer vines and will require more support in terms of staking or caging over the course of a season. Determinate varieties often (but not always) tend to be more compact and manageable"
Try something new and grow a tomato you never heard of. Do a little research and head to the nurseries with a wish list, be sure to pick several just in case they don't have certain varieties.
Prepare an area in your garden that will become home to these tasty little morsels for this years growing season, then explore the many delicious ways to serve them ( if they actually make it to the table that is ).
I'll be posting a tutorial in the next couple days to show you what I'm doing to create the perfect environment for my tomatoes this year. I am determined to yield my best crop ever,
come rain or shine!
For more craft and garden idea's
Follow Sow and Dipity on:

and

Peace Love Garden