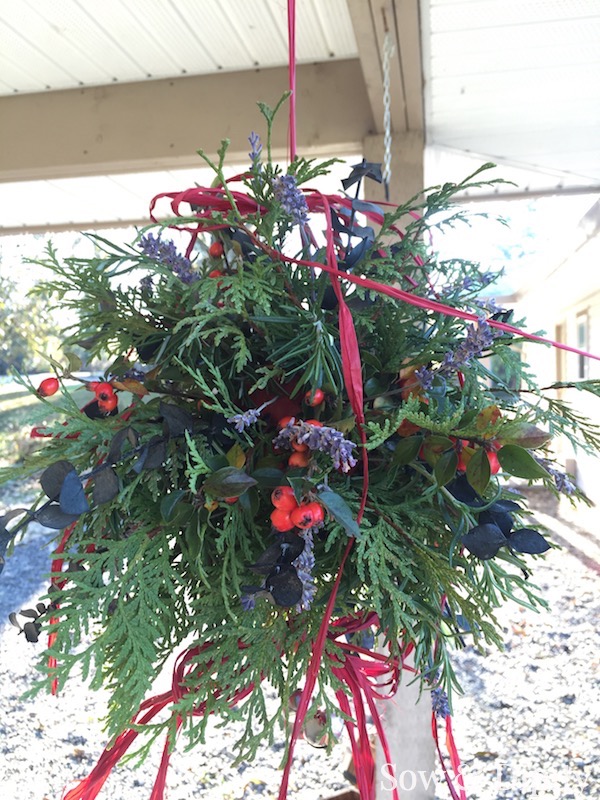 How to Make a Victorian Kissing Ball
I have done kissing balls using the Oasis floral foam, but this one is made the traditional way with an Apple! You can literally make one of these Kissing Balls from items in your own garden. Here's how you do it….
I decided the best way to show people how to make this gorgeous decorative piece is with a simple video. I explain it all right here:

A Victorian Kissing Ball is intended to be very fragrant so use a combination of herbs like I described in the video.
It will last a couple of weeks indoors and several weeks to a month outdoors if you use an apple.
Now using an Oasis block could add an extra week to your kissing ball if you're putting it inside. I found that the one I made last year that I had hanging outside lasted for 2 months!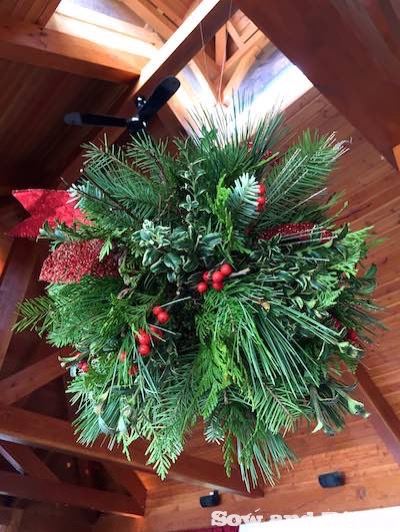 Here's the link to the Oasis block method:
These look amazing in entry ways, hung from chandeliers or as replacements to your summer hanging baskets.
Hope you get lot's of smooches!
Now for a Bonus…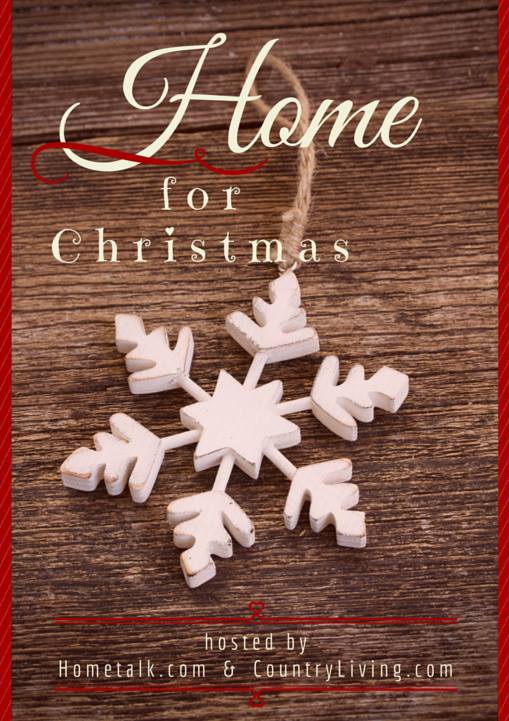 I hooked up with a group of bloggers all sharing their holiday projects in this " #HomeforChristmas" blog hop hosted by Hometalk.com and Country Living.com. So you get to check out a ton more cool ideas right here….. right now!
Happy Holidays!