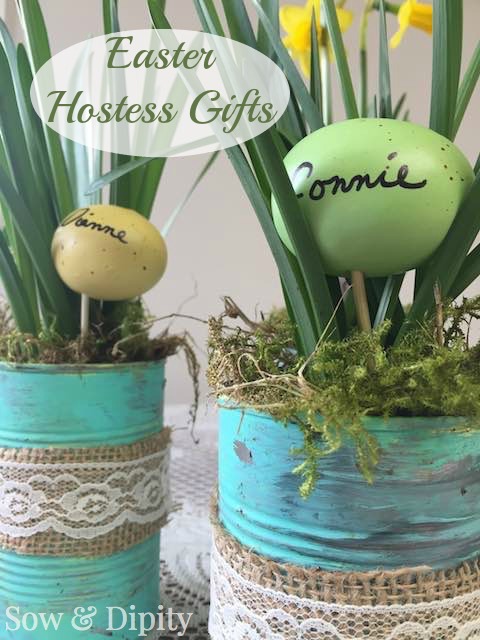 Tin Can Planters for Spring
This project is a great up-cycle using soup cans! If you're hosting an Easter luncheon or dinner, then these adorable Tin Can Planters are perfect for tablescape decor. 
Clean them out and simply brush on an acrylic paint in your color scheme. I chose a robins egg blue and mixed in a tiny bit of yellow.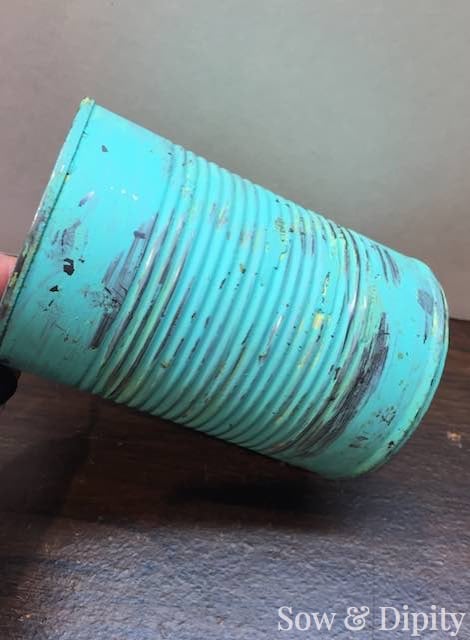 Once dry, wrap a thin band of burlap followed by a piece of lace around the cans and hot glue in place.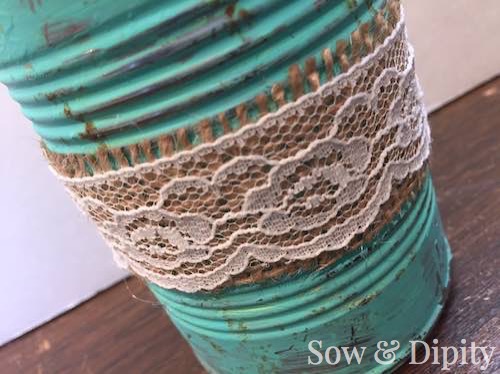 A 6" pot of forced daffodils was divided and placed in each can with a little soil to hold them in place. Top each can off with some more moss, gently placing it around the stems.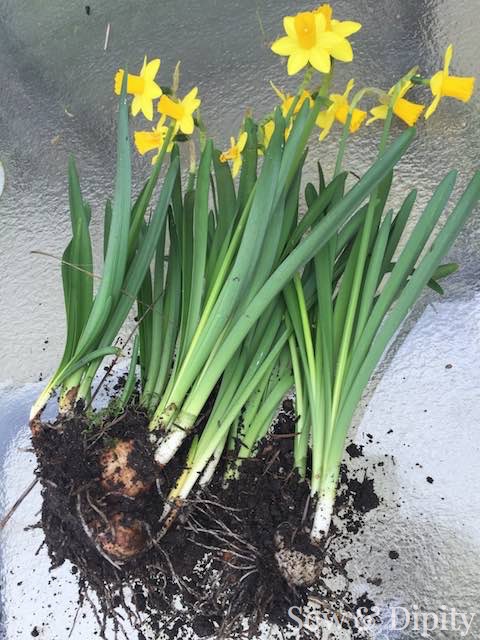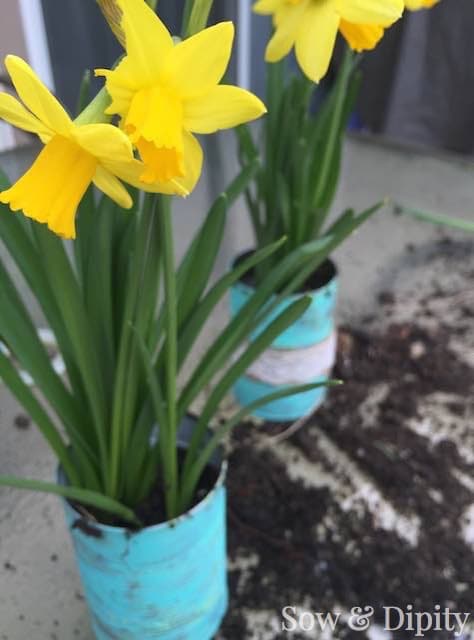 You can leave these as is or use them as place card holders for your Easter dinner or a luncheon with the girls. I simply wrote their names on little faux eggs, shoved a skewer into each and them pushed them into the cans.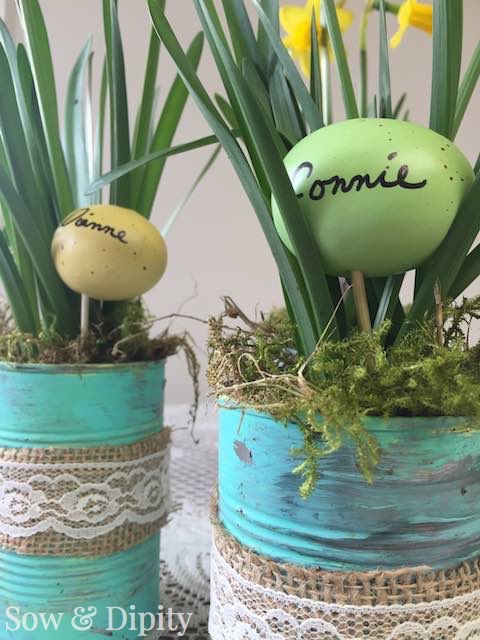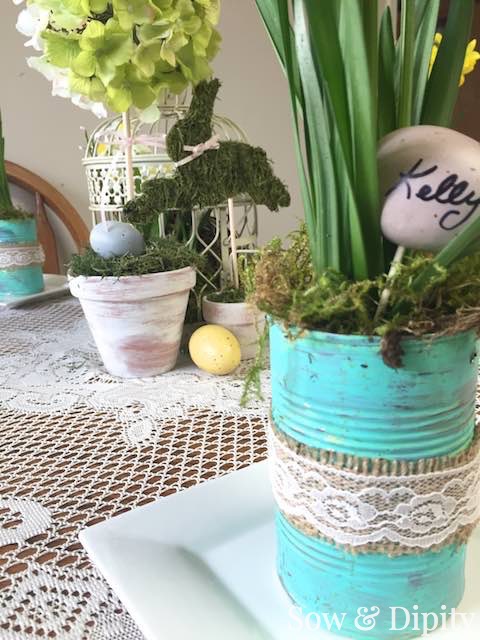 Your friends and family will love these take home Tin Can Planters as hostess gifts.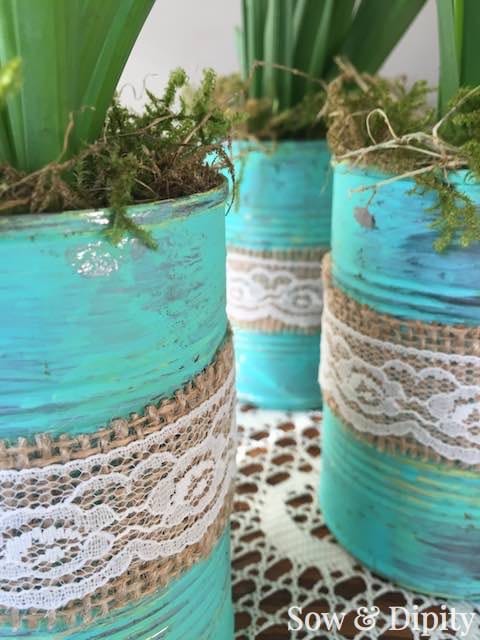 With just a few materials, some recycled items and a little hot glue you can create adorable spring decor and use it for a mantel, a tablescape or spring vignette.
Check out more spring tablescape ideas here: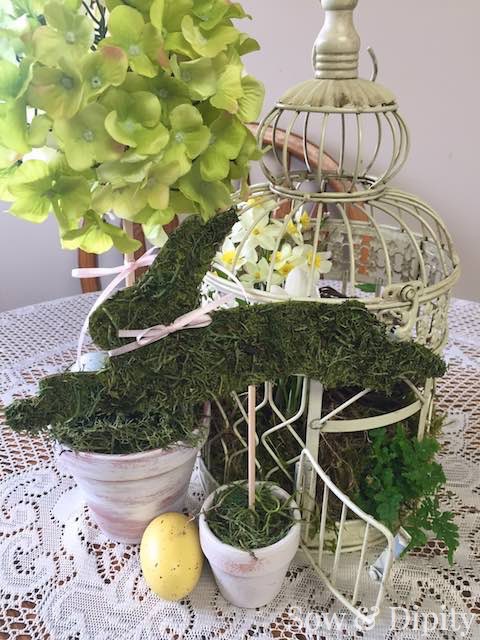 Have a happy spring and a wonderful Easter Holiday!
Peace Love Garden