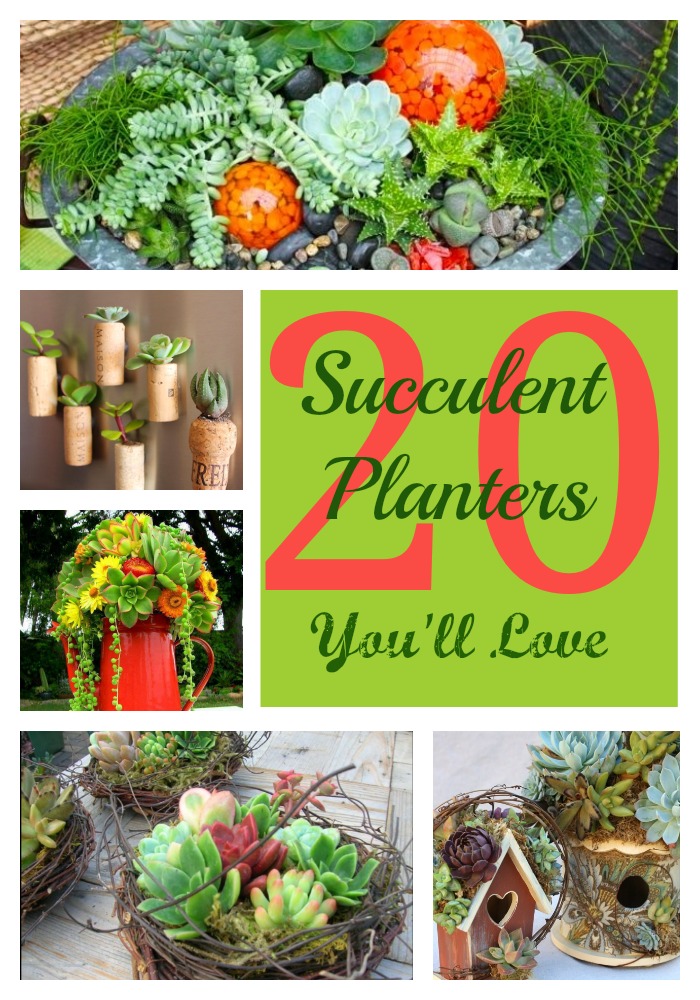 20 Succulent Planters You'll Love
I LOVE succulents! In the plant world you could consider them as exotic beauties… Unique, colorful and dazzling.
I decided to share some of my favorite planters that I have collected on my
Sassy Succulent Pinterest Board
The above High Heel Shoe Planter is one of my own creations from my Junk Man Gardening post, check it out for more great junker ideas!
Now this is a clever way to up-cycle old jewelry boxes
Children's discarded toys make great planters too, like this vintage toy truck.
Go Vertical with these fab wall boxes
Honestly, does it get any cuter than these birds nest planters!
Here's a rustic idea for us garden junkies
But don't worry if you don't have any old tools kicking around… recycle those tin cans for a creative planter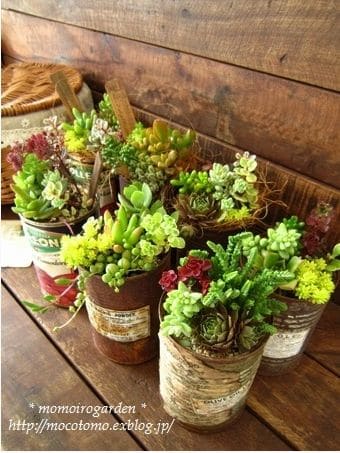 If it can hold dirt, plant it ( personal mantra of mine )
I snapped this picture of a succulent planter I found at the North West Flower and Garden Show. To see more fabulous idea's I collected while I was there, click on the link below!
Center pieces at weddings need not only be flowers and vases… like this one in a gorgeous red tea pot.
Big Barnicle's work great to hold enough soil for succulent cuttings like the one I made here.
Birdhouses are perfect for succulent planters, you should see some of Debra's amazing designs.
Snails are known for carrying their homes on theirs backs… but when they are finished with them, plant them up
It doesn't get more natural than this… use a hollowed out rock as a succulent planter.
Love!
Even the tiniest of junk items can be planted like these cork stopper magnets, brilliant!
Or big junk items like this old claw tub, imagine in filled with colorful succulents spilling over the sides….
Just painting a wooden box and following a monochromatic scheme can be gorgeous, like this succulent planter I found at the North West Flower and Garden Show this past March.
An old cast iron tea pot becomes a new home for this dramatic planter
A wire basket is THE perfect item for a succulent planter, just love the colors in this one.
Using old bake ware is fun too, like this succulent muffin tin I made
I can't get enough of these pretty succulent planters! I'm always collecting and sharing my favorite finds.
Follow me on:

and on

Peace Love Garden