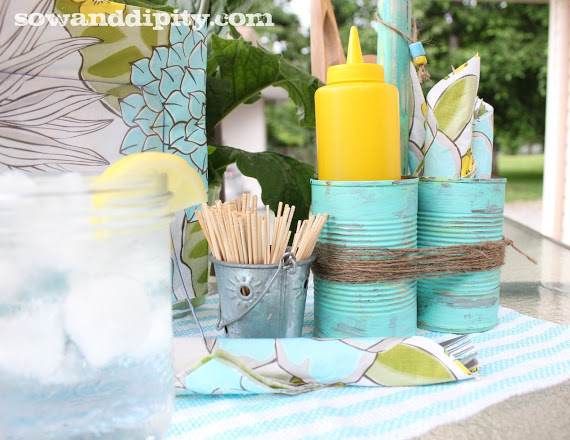 Soup Can Caddy
The summer has finally arrived here in the Pacific Northwest…. just in time as we were all starting to grow webbed feet with all that rain!
I've got all my Garden Junk Art done for the year….( ha, well maybe )….so it's time to relax and enjoy the patio. But since I'm still on the junk kick and soup can repurposing is sooo hot right now, I thought I'd come up with a handy dandy Soup Can Caddy for my summer BBQ entertaining.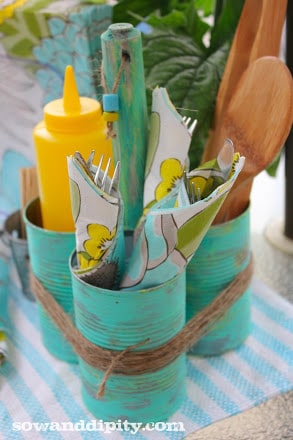 I used the handle from a dollar store plunger and cut it to 10″, but you could use an old broom, rake or just buy a cheap dowel like I did. I drilled a hole through the top to attach a jute loop.
The cans were painted and wiped in layers using a sunny yellow, then a dark turquoise and the top layer was a patina color. I did the same to the handle, then I used an antiquing medium to 'dirty' it up.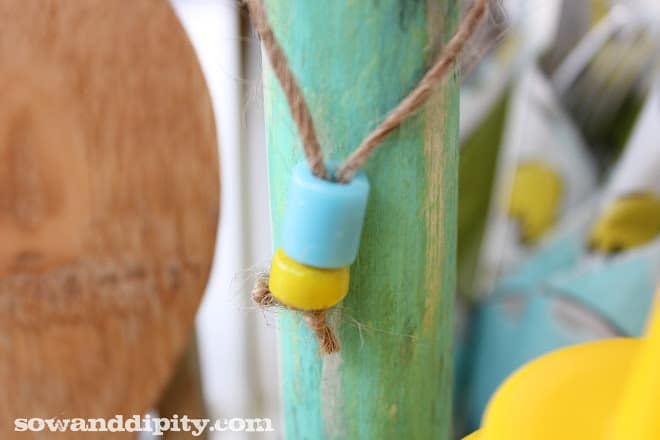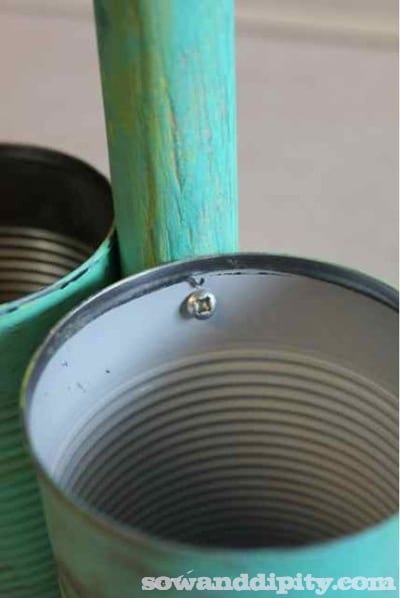 I popped a small hole in the tin can with a hammer and nail to get it started then I just used small screws to attach the cans to the handle. The jute was wrapped around the three tins for the finishing touch.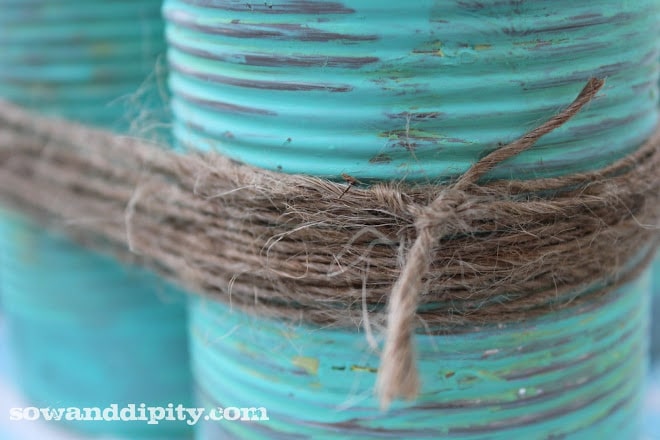 I love the fresh colors of this caddy, don't you?
Ahh….now isn't that a great way to use your junk? Go dig those cans out of the recycling bin and put this caddy together, it won't take you more than a 1/2 hour to make.
I've got some great posts coming up this month, so be sure to check back !
May you have many wonderful lazy hot days and fun BBQ nights this summer 🙂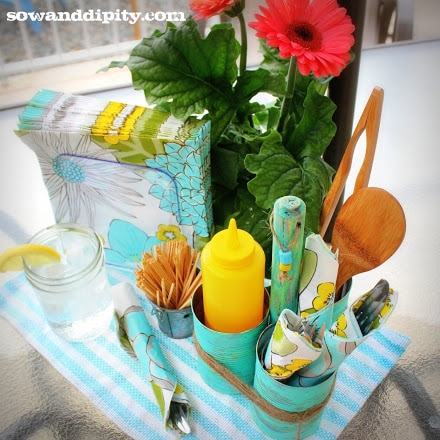 Follow Sow and Dipity on:

and

Peace Love Garden