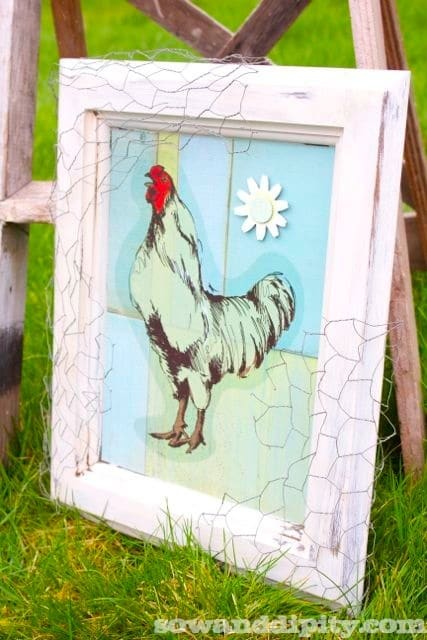 Recycled Chicken Wire Art
A while back I salvaged a couple of cupboard doors, slapped on some paint and set them aside with the intention of using them in a future project. Well, I love roosters and since chicken wire art is so hot right now, I decided to use one of them for a junk art project.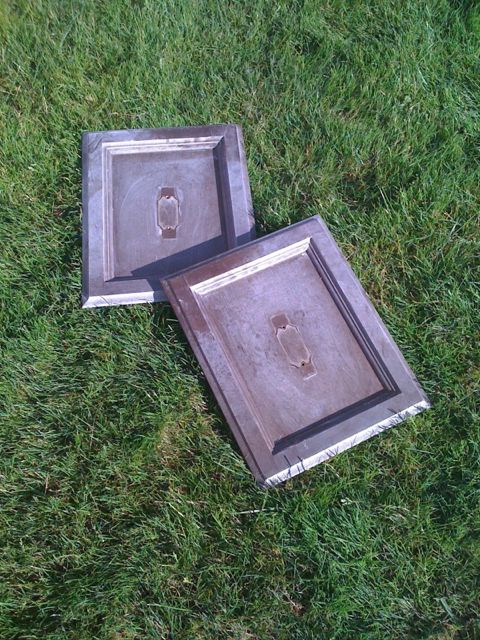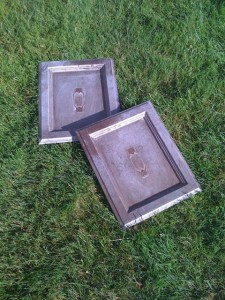 At Christmas time I used one as a Rustic wall art piece to hold fresh cut evergreens with some red wool.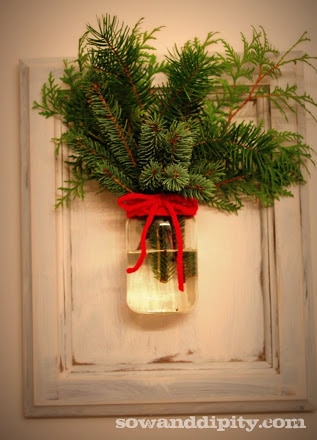 The second cupboard was turned into a mixed media chicken wire art work where I used scrapbook paper, a Rooster wall decal, a daisy chipboard with some old chicken wire.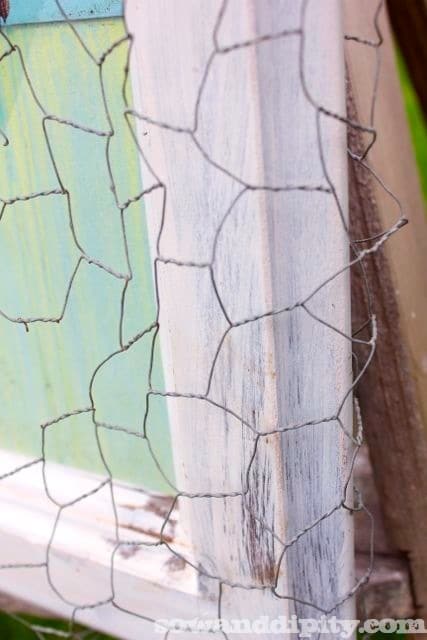 I just used a home made mod podge mixture to attach the scrapbook background and then stuck the other pieces on. Homemade decoupage is easy, just take a bottle of Elmers glue, squeeze it into another container twice it's size, add water and shake it up! The chicken wire was stapled on to the back and wrapped around the front.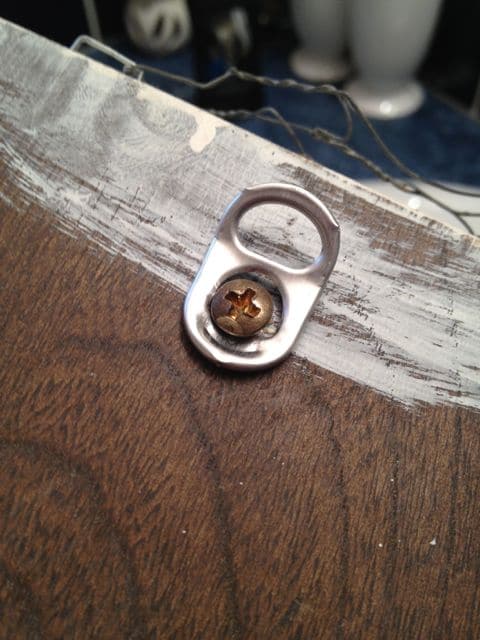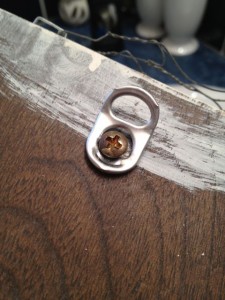 To hang it, I borrowed a trick I saw on Pinterest with an tin can tab. I've used this handy picture hanger idea several times now, works like a charm!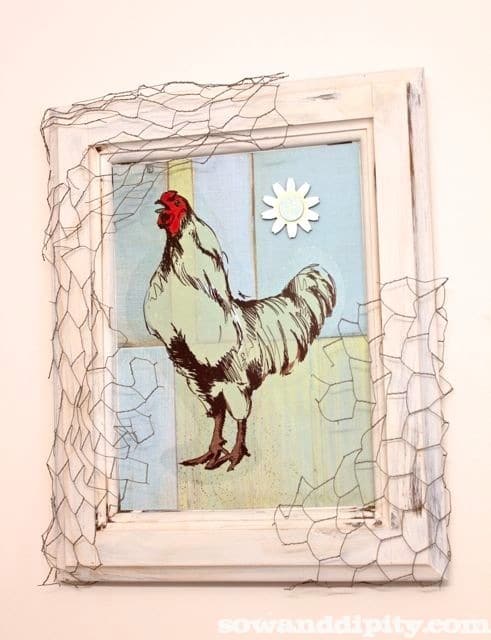 And just like that…I have a cool Recycle Chicken Wire Art mixed media piece that I super love!
Peace Love Garden