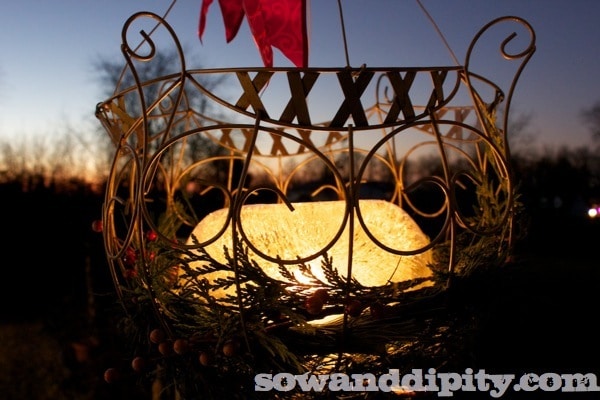 Turn Old Hanging Baskets into Outdoor Luminaires
I love the look of the frozen ice outdoor luminaires. Lucky for us we are having a cold snap here in the lower mainland so I'm able to have fun with this idea.
I happen to have these gorgeous wire frames from hanging baskets I got this summer, but any wire frame will do. So, I decided to combine these with ice luminaries to create a cool hanging basket perfect for the holidays.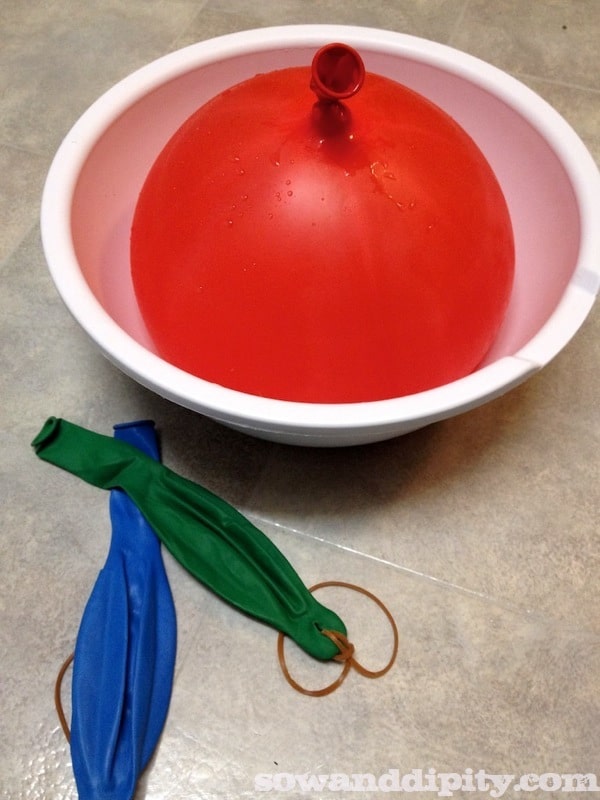 Balloons work great for a nice round globe, but if you can find the punching bag kind, use those. They are stronger for holding a lot more water. I found mine at a dollar store and used a funnel to fill them. Put them in a round bowl for support then plunk them into the freezer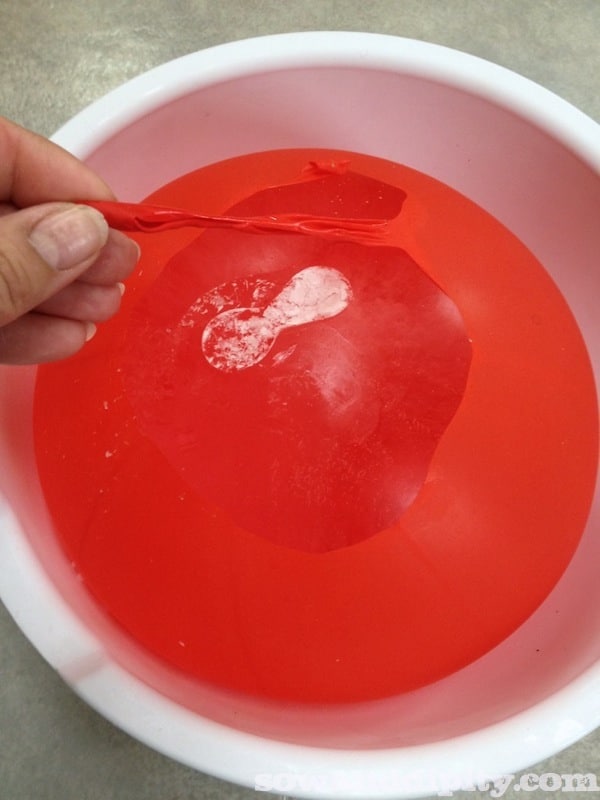 The key here is to not leave them too long. I found 24 hours to be the perfect amount of time. They freeze on the outside but are still liquid on the inside. The balloon comes off nearly by itself once you start the tear.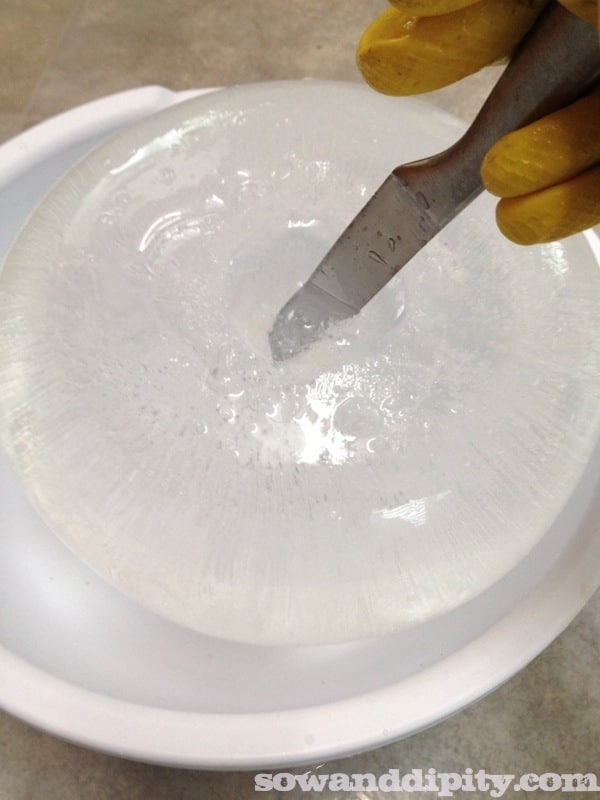 I used a knife to break through the bottom to the liquid inside, then I drained out the water. Take the knife and chisel a nice smooth round opening.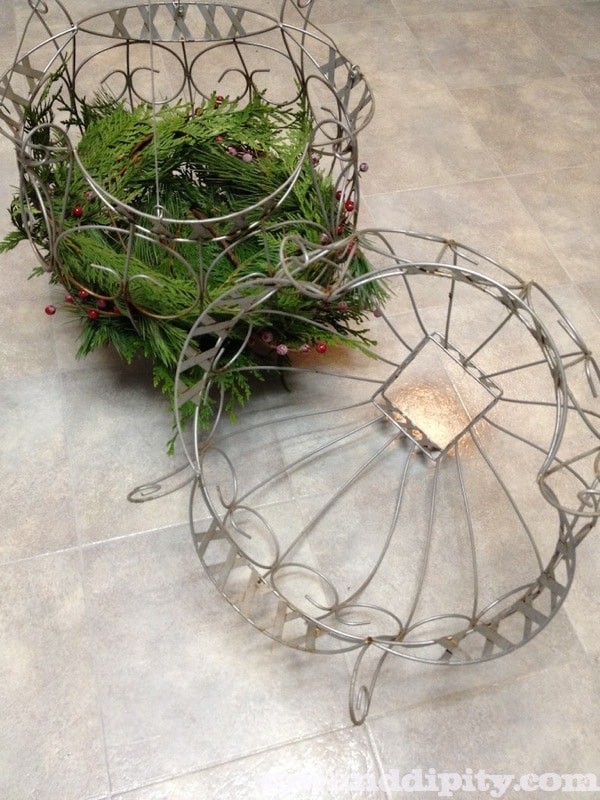 Now on to the wire frame…. I just lined the bottom of it with greens and faux berries until I felt it was a good base.
Place your ice globe, add a battery operated light or a real votive and top off the basket with a pretty red bow.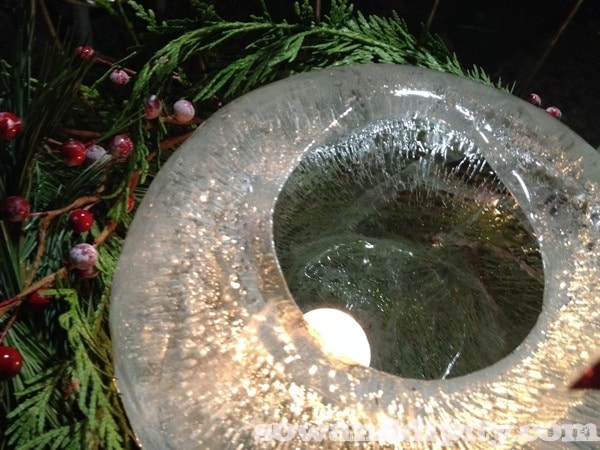 Hang them outside and enjoy your hanging basket outdoor luminaires.
Easy Peesy!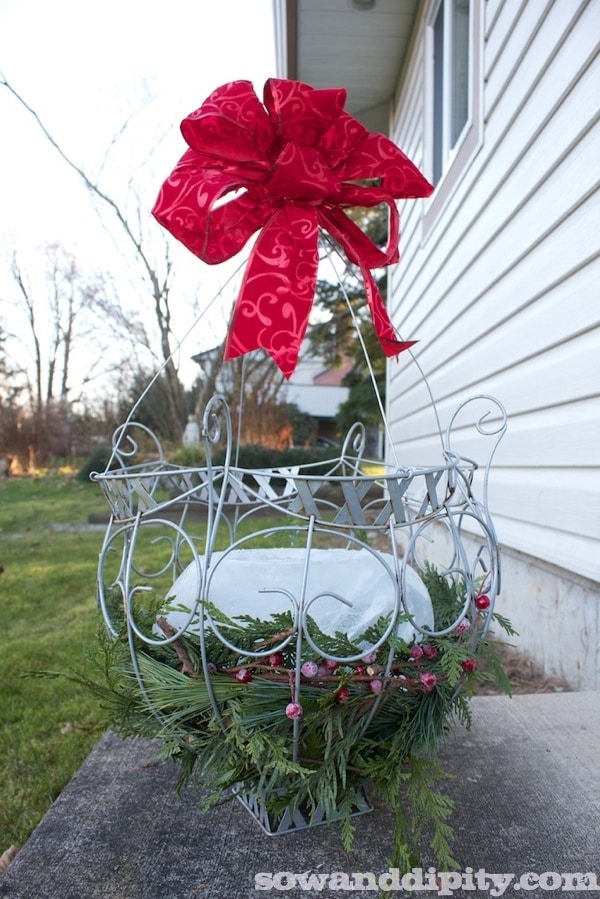 Don't these look super fabulous. I love them and they look great during the day too.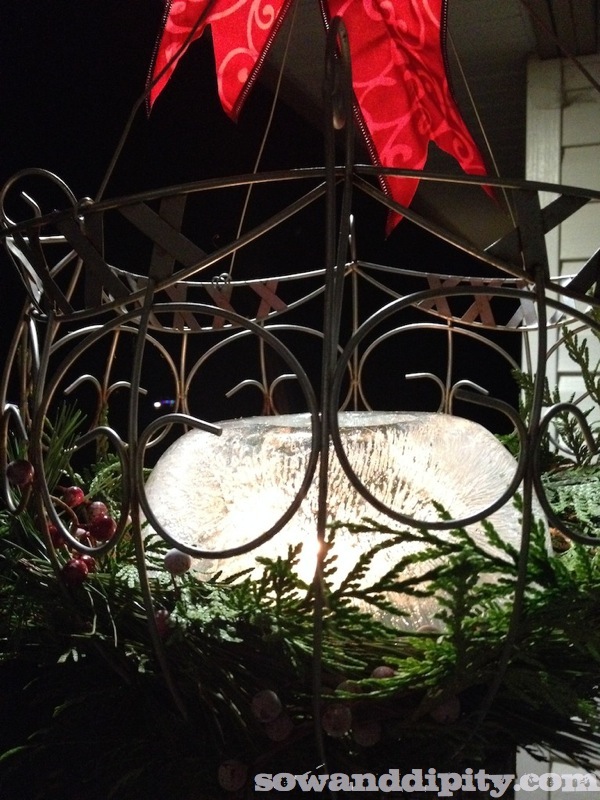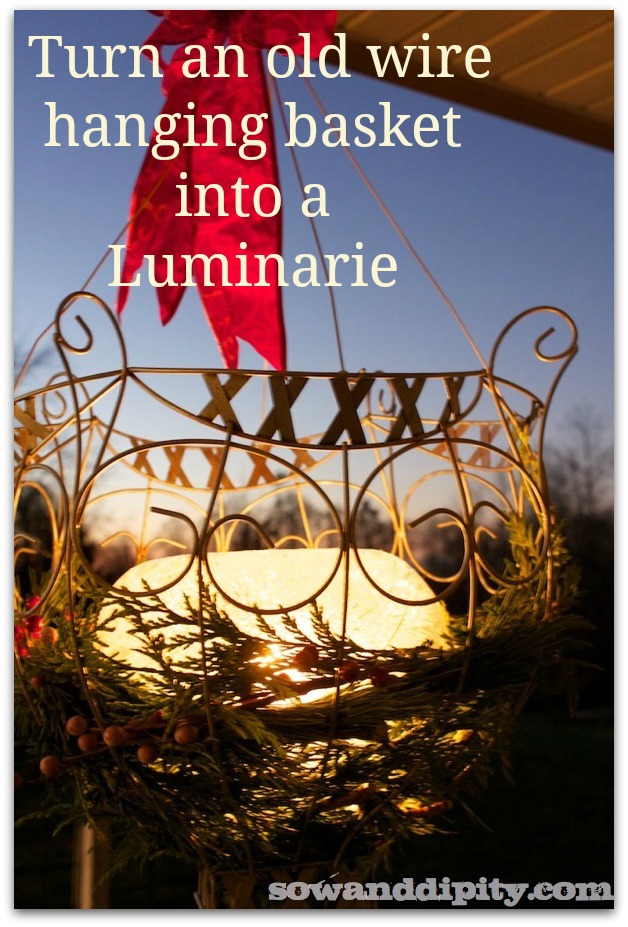 Follow Sow and Dipity on:

and

Peace Love Garden