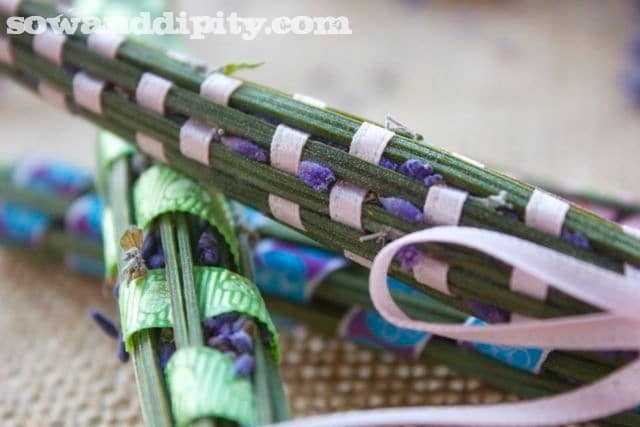 Lavender Wands
To start off my Lavender Series this week, we will look at how easy it is to make lavender wands.
These are great to give as gifts, tucked in drawers or hung to scent closets.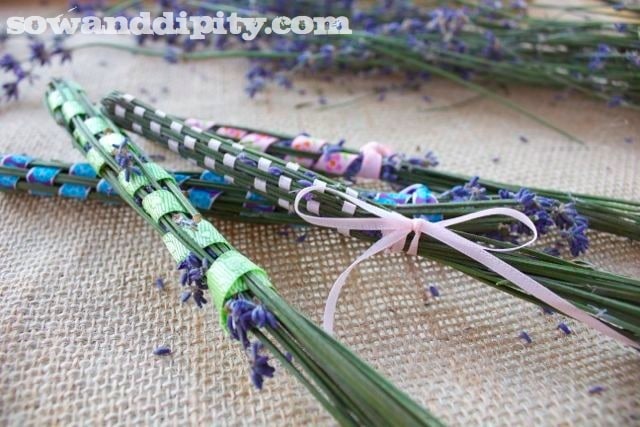 I grow Lavandula angustifolia 'Hidcote' but 'Munsted' is great choice for this project as well.
Spanish lavender, Lavandula Stoechas or otherwise know as Butterfly lavender is very showy in the garden, but not well suited to making lavender wands.
I enjoy doing after dinner crafts out on my patio with a glass of chilled wine. This night was perfect for making lavender wands.
Gather 18 to 20 long stems of freshly cut flowers together, clean the stems of leaves and debris.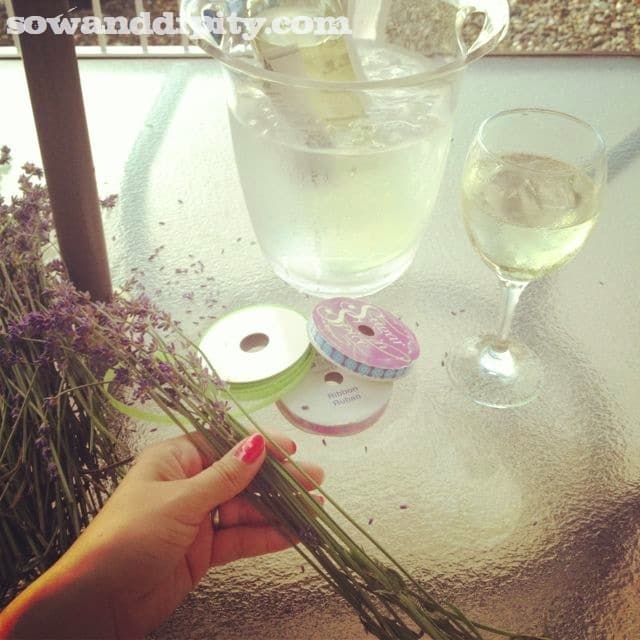 Sort of line them up in your fingers then wrap wire around the first set of flowers ( the average of all the stems ).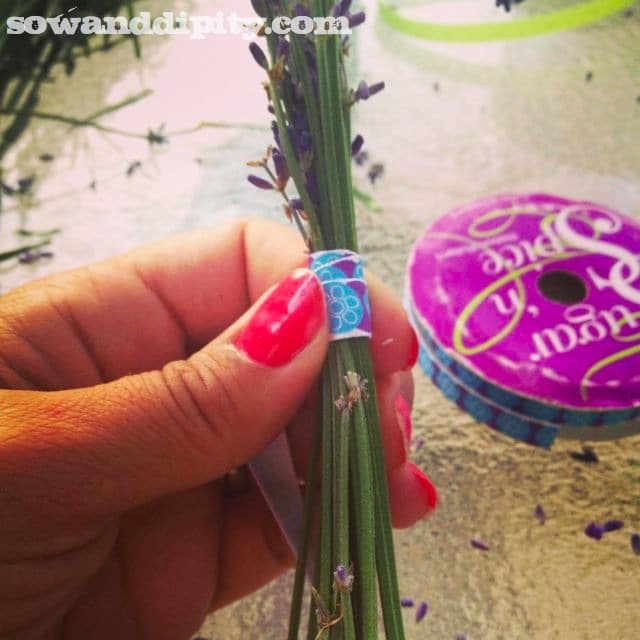 Choose fun ribbons in different thickness's to work with. To start, wrap around the wire about three times and hold in place with your fingers.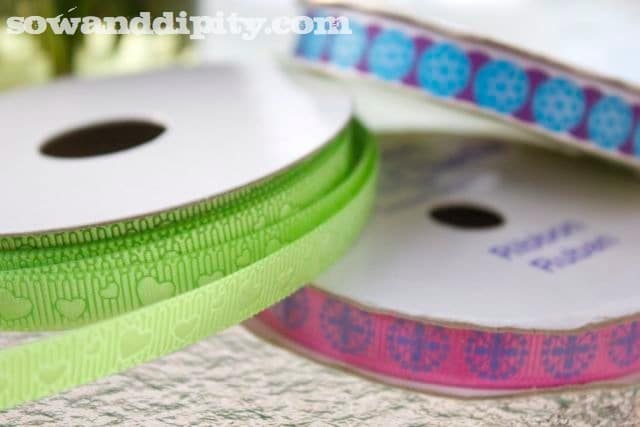 Begin to gently bend the long stems back over the ribbon, going around slowly and making sure the stems evenly cover the ribbon.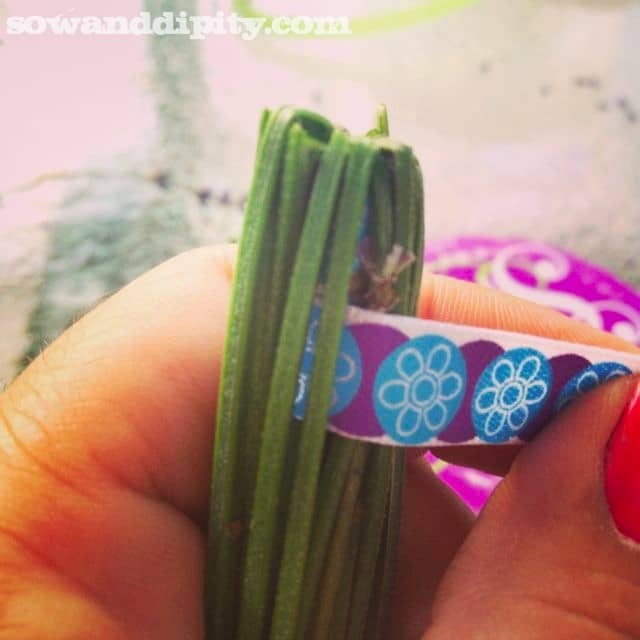 Begin weaving the ribbon up and over, down and under every 2 stems. Go around and around until you have covered the flowers completely.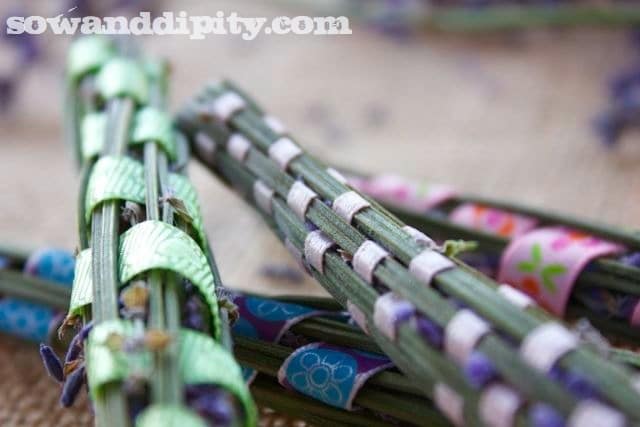 Then tie off with a bow and cut the stems evenly at the bottom. I worked over a tray so I could catch all the loose lavender flowers for other projects.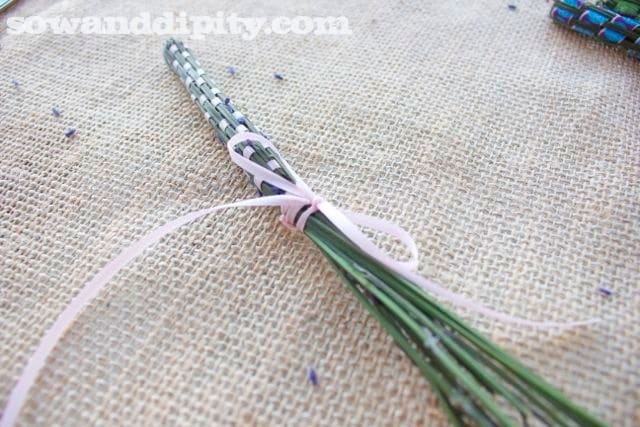 You'll love how fun and easy these lavender wands are to make and how pretty they smell while your doing it.
Check out the other 4 ways to use Lavender in this series:
Lavender and Vanilla Ice Cream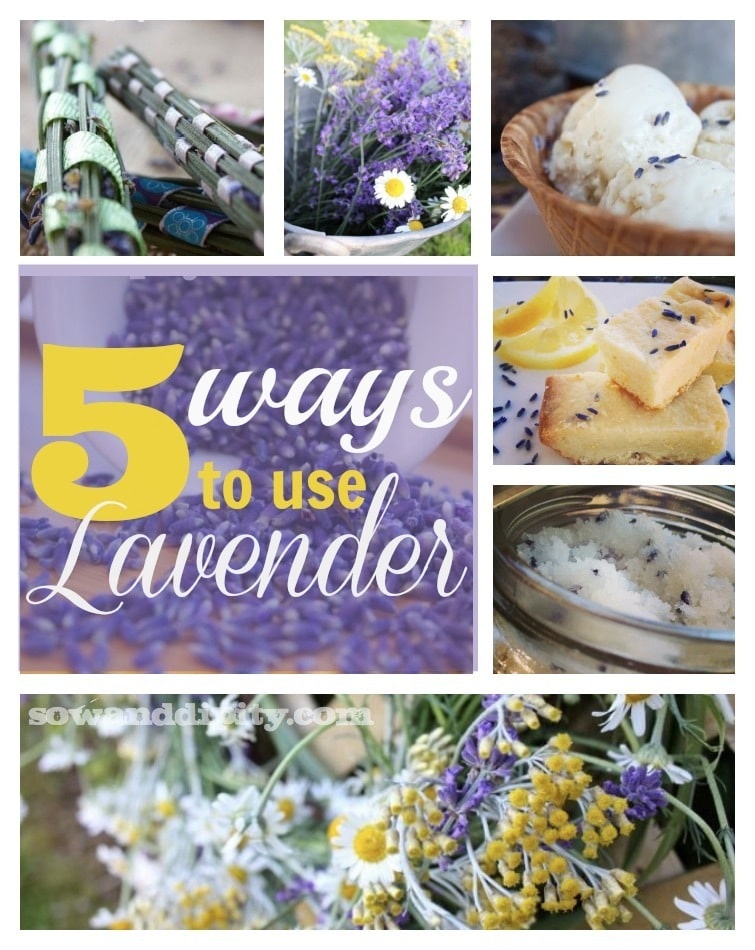 Peace Love Garden