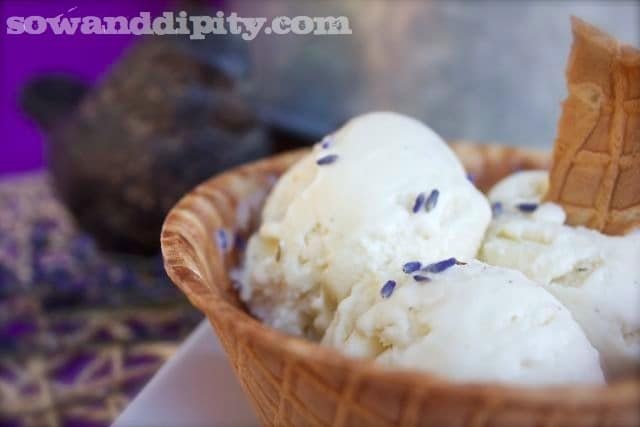 Lavender and Vanilla Ice Cream
This ice cream is so divine that it deserves a special name like…
 Herbally Bliss
or
Lavender Kisses
or something like that. It's just so smooth and lite…. unlike anything you've tasted before.
I have wanted to make this for some time now and was inspired to give it a go after an evening out with the hubs in White Rock, BC.
We love to visit Gelateria Italia & Coffee Shop at 14901 Marine Drive. They make the most incredible cappacino's and artisian gelato's I've ever tasted.
Blessed are we to live in the Pacific Northwest!
The gelato artist happened to have just made a lavender gelato the last time we were there. I swear that after every spoonful I could not help but sigh in delight. 

This photo of Gelateria Italia is courtesy of TripAdvisor
So, I got on the internet and found this recipe on Epicurious,  which I followed almost to the letter but I added half a vanilla bean.
2 cups heavy cream

1 cup half-and-half

2/3 cup mild honey

2 tablespoons dried lavender flowers

2 large eggs

1/8 teaspoon salt
When I prepared the custard, I did as directed and strained out flowers…
and I let it cool slightly before I poured a slow stream of the cream into the egg mix.
Then placed it in the refrigerator over night before finishing it off in my ice cream maker the next day.
The velvety creamy texture, the hint of lavender and the sweetness of vanilla is simply delightful. This was not hard to make at all but it tastes like a decadent dessert.
I served this the other night to my dinner guests with a Lemon Lavender Shortbread cookie wedge… surprise your company this summer with something they'll never forget.
Check out the other 4 ways to use Lavender in this series: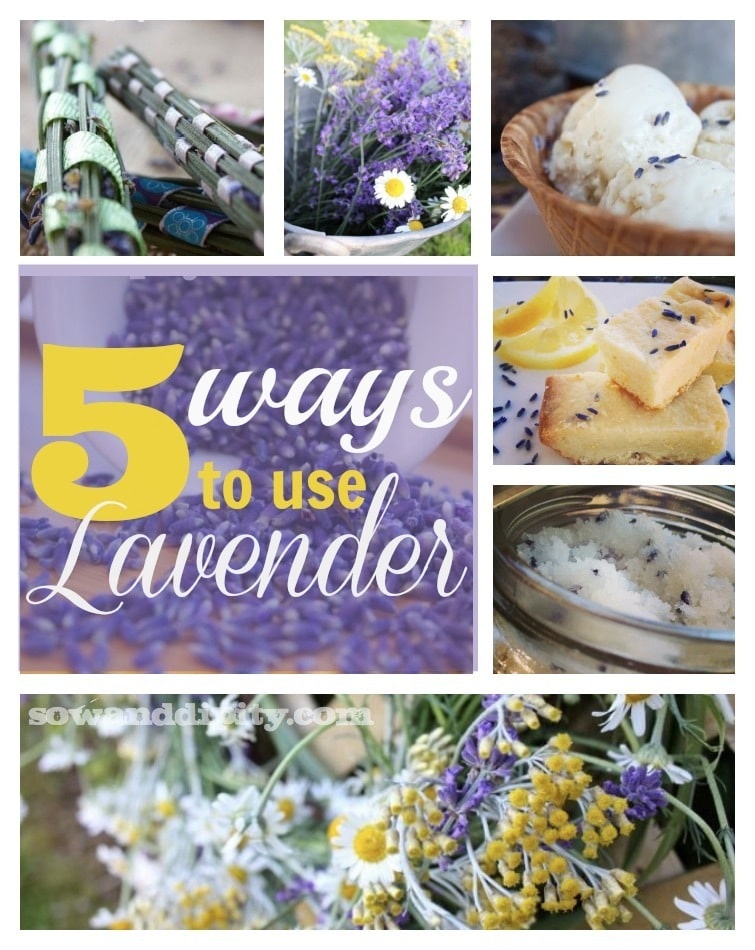 Peace Love Garden