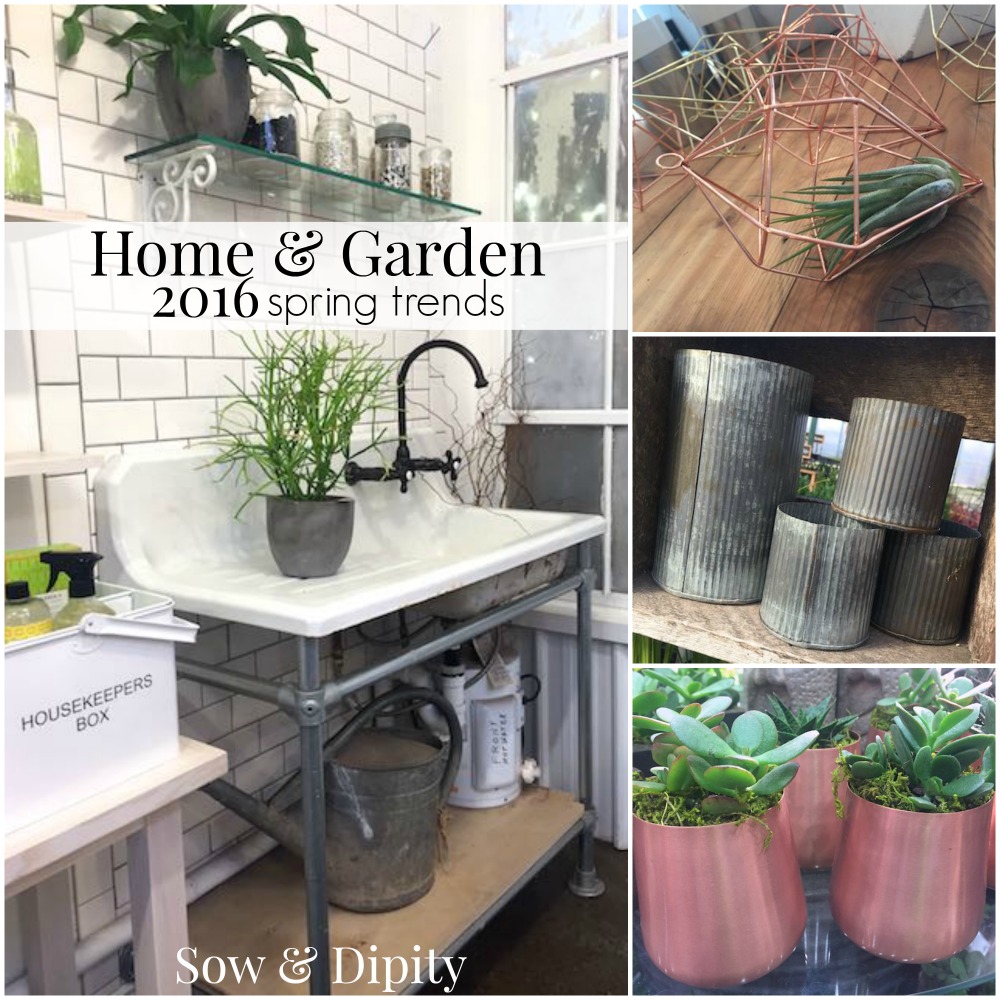 Home and Garden Spring Trends 2016
Well… hello there! Yes, it's been a wee bit long since I last blogged but I have a VERY good excuse!
I've joined the team at Art's Nursery as the retail gift-ware and seasonal decor manager this year and that meant trade show after trade show to find…
THE COOLEST and THE LATEST TRENDS in:
home decor

farm girl apparel

garden gift-ware
So, although I may not have been on the blog hammering out posts these last couple of weeks (and I have felt horribly guilty about it!)… I can say that I have been hitting the road hard seeking treasures and now I get to share them with you!

I have had a very VERY good insider look on what's trending in the months ahead because I get to see what's GOING to be available, BEFORE it's available!

In the last 4 weeks I have traveled from
VANCOUVER
to
DALLAS
to
TORONTO
to
SEATTLE.
In between trade shows, time was spent visiting local garden centers and little garden boutiques to see how they set up shop…
….and now I'm here to give you the scoop.
From East to West, here's some of the home and garden spring trends I found so far.
Read on…
Gardening as a Lifestyle
There was a time when growing our own food was just a part of our daily chores. It wasn't a 'hobby'. Your grandmother, or great grandmother, did this as part of her lifestyle and it's how she fed her family.
Our ease of a grocery store has bred this out of us and we treat our little pot's of herbs like a fun project. But that's starting to change. Today's new gardener wants green things as part of their everyday lifestyle.
Gone are the big back yards with room to grow, but today's modern urban dwellings are designed to be indoor growing spaces as well. Plants are right at home in the kitchen sharing a shelf with spice jars and dishes.
Pictured below, are these water proof panels that are designed to be installed into your shower so plants can soak up the humidity while you perform your daily routines! Um, I kinda LOVE this idea!

Farmhouse Chic
This is for all you farm diva's and gardenista's out there! In Dallas I saw influences in what they are calling Trucker Glam. Big bling on ball caps, with rhinestone studded gems and frayed fabric layers in fun flirty prints. They say, everything is bigger in Dallas… and yes, they put bling on EVERYTHING! 
You know this garden gal could not leave Dallas without getting a couple of my own, don't be jealous….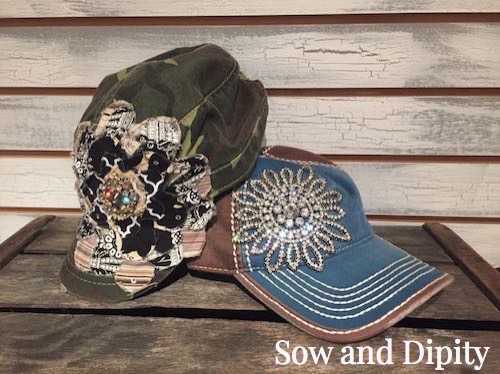 Love them as much as I do? Then don't miss out on the very limited selection we brought into Art's this year.

Tutu's and Tee's
The petticoat's and head wraps of the 1920's are making a come back with a farm and frills twist. There was plenty of this happening in Dallas, but it's making an appearance here on the West Coast too!
All I need is a pair of cowboy boots and this girl is ready for a night on the town.
Nautical Nuance
East to West, this theme is turning up in home decor inside and out. Weathered and white washed vintage home accessories, octopuses and seashells…. coming FROM a beach near you!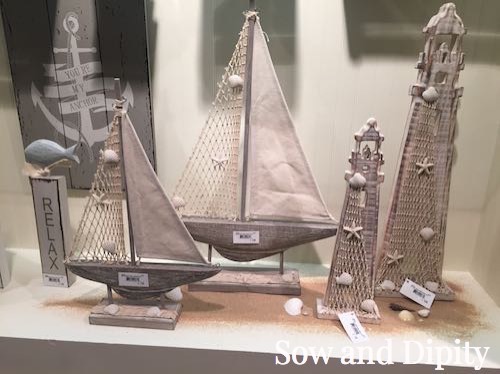 Rust is a Must
Everywhere I went in the last few weeks, booth's that had beat up rusty or french vintage decor were crawling with buyers. This style will never get old! (er, wait… it's rusty so it IS old!) 
You are going to love the amazing finds we dug up and are bringing into Art's this year. (psst…I kinda love what I do!)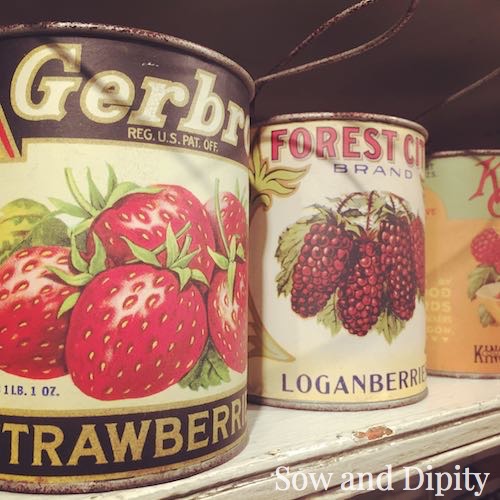 Rose Gold and New Copper
These colors are HOT HOT HOT! From jewelry to home accents and yes, even planters… expect to see more of this over the next few months.
Gone are the pairings of black and gold or copper and bronze. Putting those combos together is SO 90's… so STOP doing it!
Bright shiny new copper looks amazing when partnered with brilliant gold and muted rose metallic's.
Diamonds and Curves
The shapes I keep seeing that repeat in fabrics, accessories and home decor are Octahedron's (diamonds), Quatrefoil's (4 petaled flowers) and the hive (Octagon's). No surprise on that last one since bee's are still a favorite. Watch for brushed chalk painted vases and home decor as well, they'll be everywhere this spring.
WAIT!! Patterns are not limited to the indoors, garden carpets are trending big time too! Large swaths of low growing ground covers are mixed together in curvilinear patterns for amazing affect.
Try creating this in front of a garden bed with mosses and creeping thyme. Low maintenance and visually appealing!

Scamp and Glamp
It's all about the mini home on wheels and family get-aways for spring trends 2016. Scamps are super hot and Glamping is where it's all at. Flying off to Vegas may be a blast, but folks are really into the outdoors and they want they're own mini private abodes to go with them.
In addition to being a trending activity… watch for the vintage Volkswagen van and 'Happy Camper' to be appear on T-shirts and apparel everywhere!
Compact and Green
Terrariums have been trending for years. The reason is simple, these compact little worlds are perfect for small space urban dwellings. There is no shortage of gorgeous glass receptacles available on the market today to create these favorite mini gardens.
Did I mention the terrarium bar we are building at Art's? Squee!! I will be busy designing the 'Terra Bar' set up and getting the ingredients together in the weeks ahead… all I can say is it is going to be ah-MAZ-ing!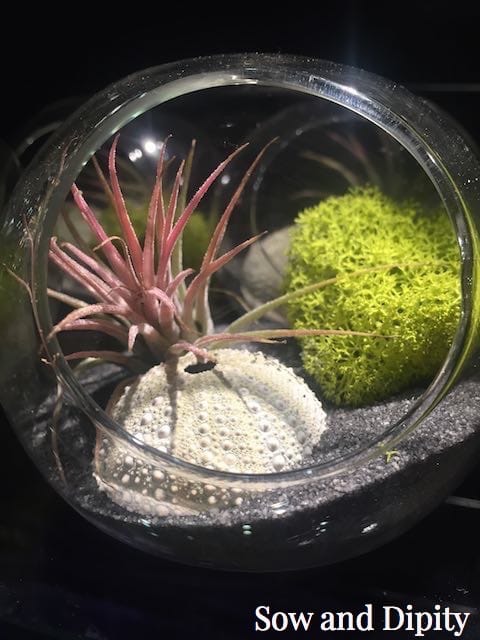 Dyed sand, seashells and bright colored moss are what makes these terrariums come alive!
String is a Thing!
I wrote about kokedama (string gardens) a couple of years ago and although I saw some of this hit mainstream, it really seems to be making a resurgence now.
Sorry… I sometimes report trends a tad bit too far in advance. Like the string art I wrote about two years ago that I see everywhere this year in store windows and city parks. Is it a bad thing to be too ahead of the curve? Maybe, but at least I'm always ready when it get's here!

Hot Tin Roof
That corrugated tin look is hot. If it's rusted… it's even hotter! This look is replacing the galvanized tin from previous years, watch for it.
Arrows, Feathers and Animal Heads
These were in almost every booth from Dallas to Toronto! Watch for rustic arrows, feather motif's and animal head wall art to appear in shops this spring. Not just the stag heads either, Rhino's, Moose and horses are trending big time!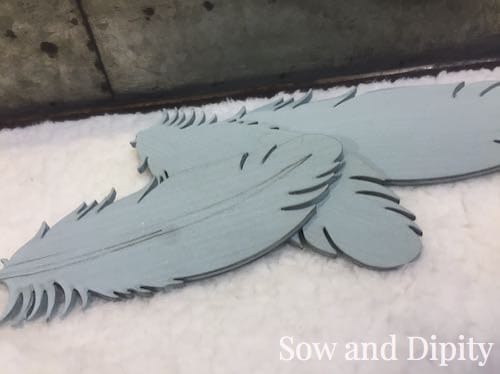 Well, that about sums up my picks for spring trends 2016. I do have a whole bunch of trends up my sleeve for fall and Christmas, but we'll save that for later.
Spotting trends is my job… literally!
I need to know what's hot because as a decision maker buying for a garden center and designing the decor, I have to be current.

I've been doing this for years and I love seeing what's coming down the shoot. I'm also happy to share what I seen in my treasure hunting with you!
Come visit me at Art's Nursery if you live in the area, you can be sure that some of these trends will be available there 😉 
Speaking of finds, be sure to check back next week when I write up my review for this years Northwest Flower and Garden Show.
Don't miss a post, sign up for my monthly-ish newsletters!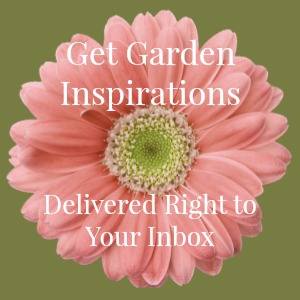 Save