I honestly do not know how other garden bloggers do it.
How can they even THINK about writing during spring?
Where do they find the time?
I'm so busy with work and being IN my garden that there is absolutely no time left to write about it. The truth is:
The Life of a Garden Blogger in Spring is insane.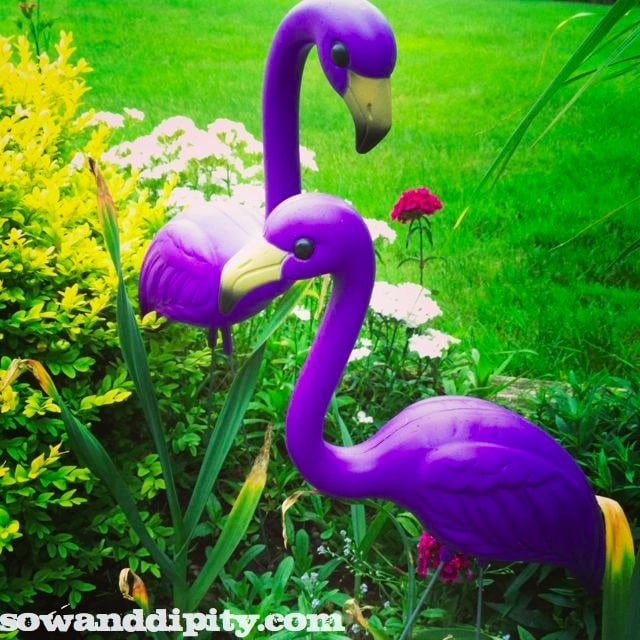 Last weekend officially marked my two month anniversary since I started with Milner Village Garden Centre. ( And what a couple of months it has been! ).
I most recently moved into the position of General Manager and all the hard work that goes into running a retail garden store in spring is now my new job.
There's the constant restocking of fresh new product straight from our huge nursery…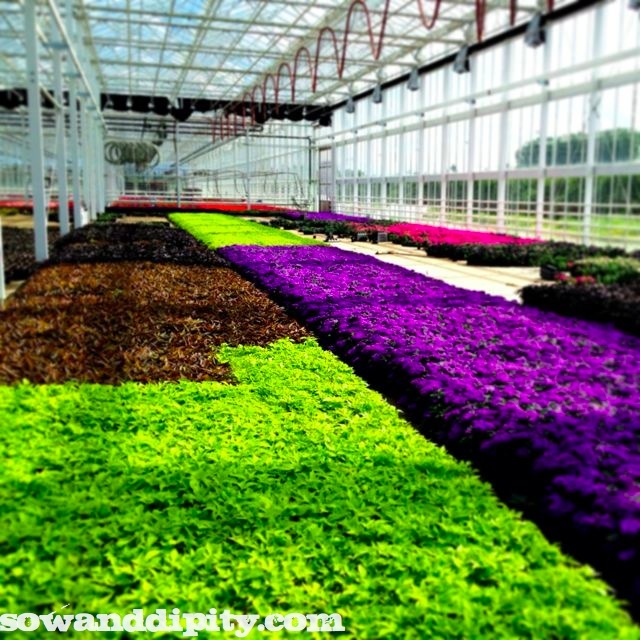 …so I get to ride a little beep beep… which is kind of a hoot.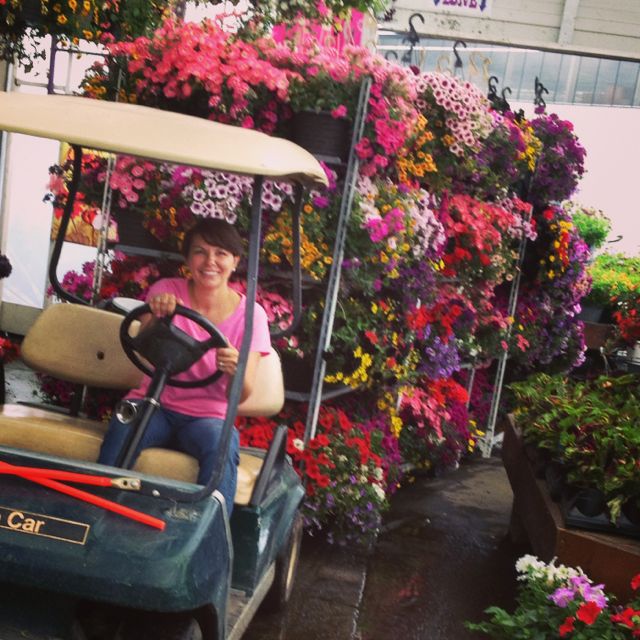 Learning about my new team and hiring new members so we can rock those pink shirts like the gardenista pros we are.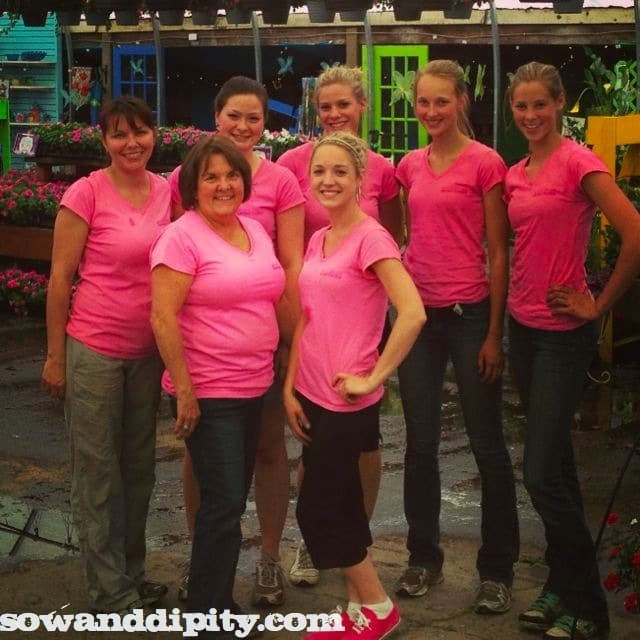 Planning a little get together so we can say goodbye to Miranda, the previous manager.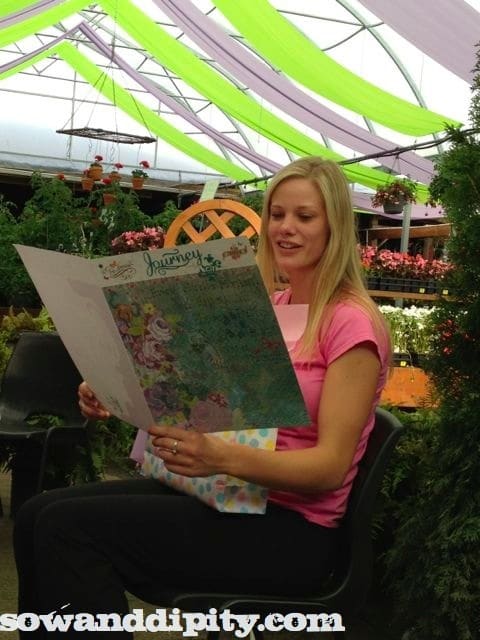 and we still have to give a big pink welcome to the newest Milner family member, little Avery.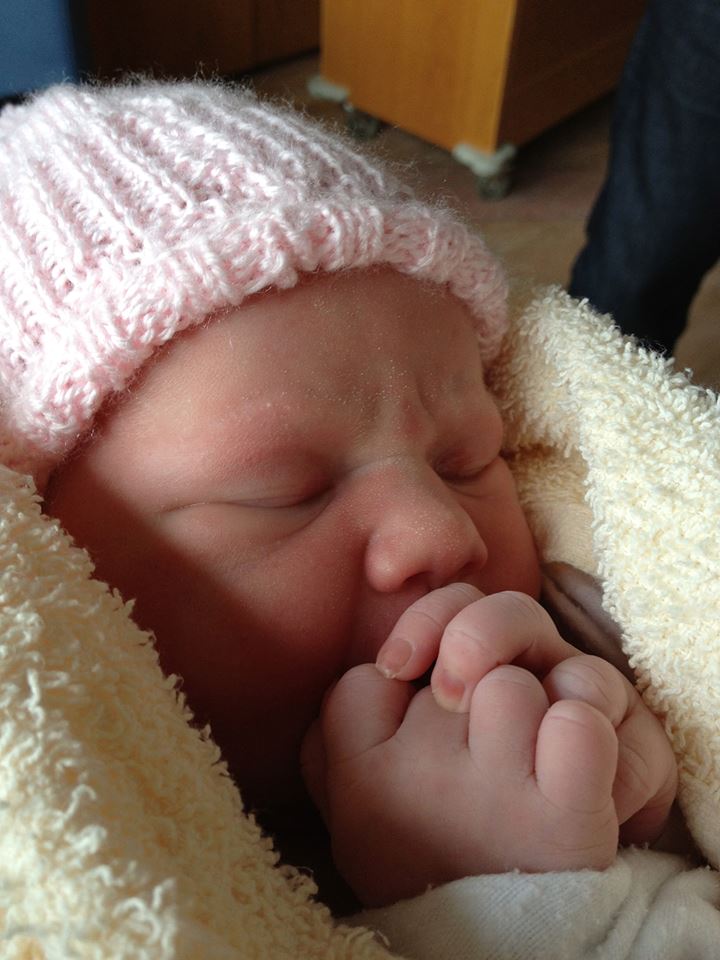 There's decorating floats so we can win first place in parades ( we did you know..win first place, wink )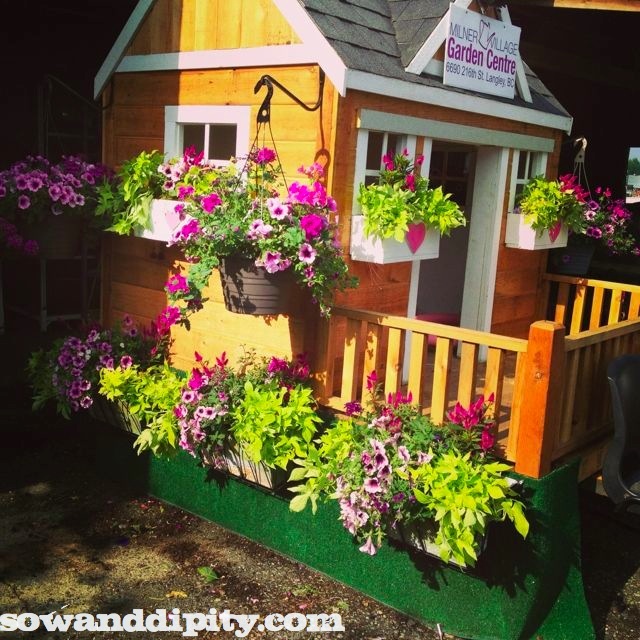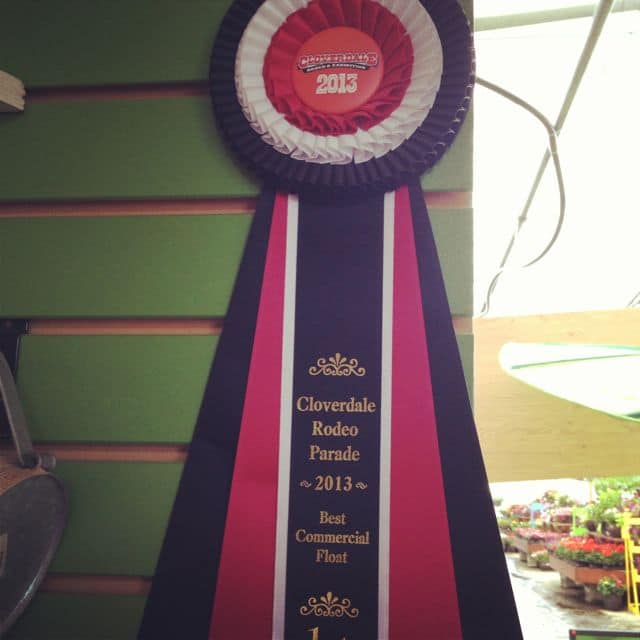 Then going to marketing seminars and brain storming idea's like gorilla marketing schemes that get peoples attention.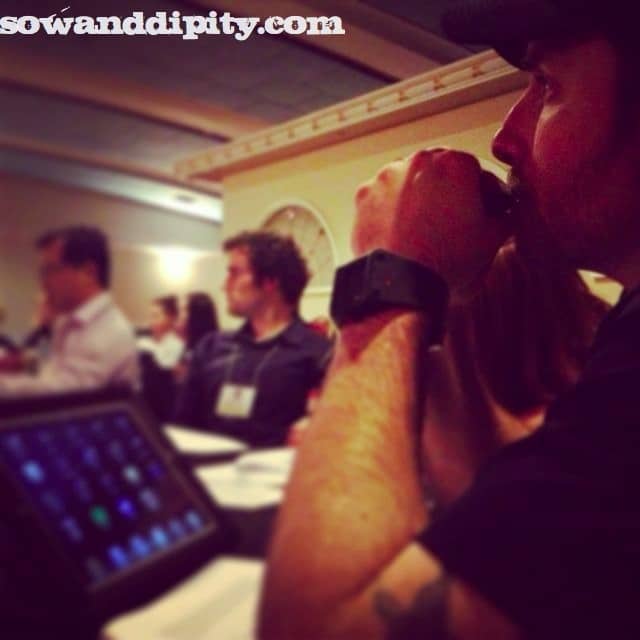 We took beauty bombing to the fullest when the owner of the company, Tamara, decided that the construction was NOT going to be an obstruction to our business and decorated the meridian down Glover road with baskets.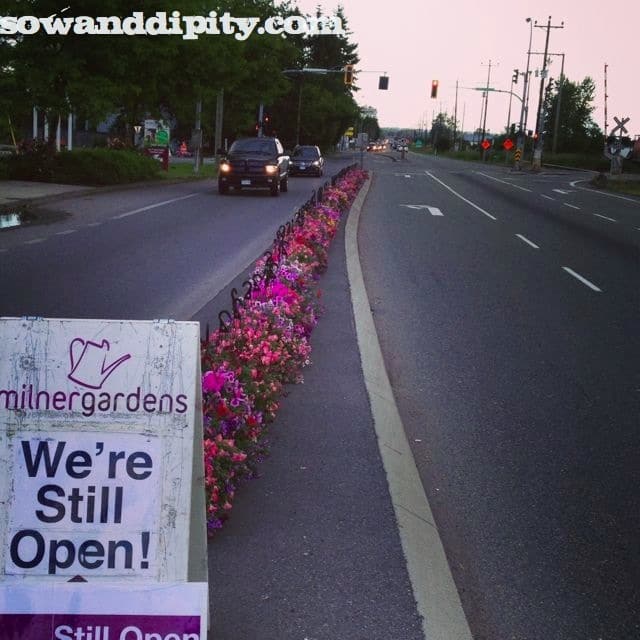 The customers loved it!
The city and road crews…. not so much. And neighboring competitors? Well they hated it… bet they wished they thought of it themselves!
But hey, we were just trying to make it pretty…
One Pylon at a Time 🙂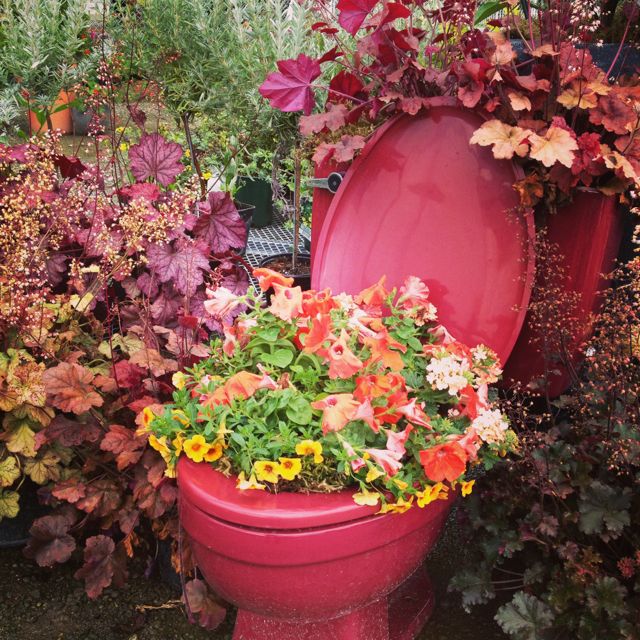 And that's not even the half of it ! Just making things pretty requires a lot of work don't you know.
Like…
 gift ware ordering, green goods restocking,
inventory receiving, staff scheduling,
daily reports,
store maintenance, staff training,
plant care ( a whole 'nother topic in itself! ),
meeting with reps, planning events,
updating social media,
planting up berms, shopping for supplies,
organizing the market,
and getting projects built.
Oh and…..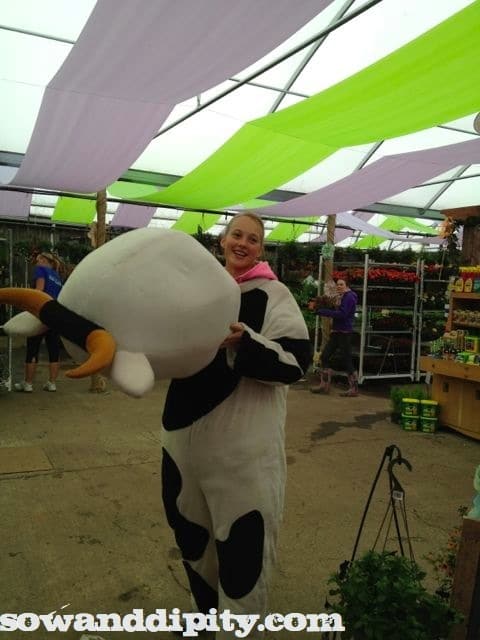 Don't forget Mascot management…. yep. Gotta remember to get them to the curb… Gotta NOT forget to pick them up.
I'm a designer by the way and decorating is what I do… or did….. but I do try to have a little fun once in awhile and pretty up the store when I can.
Thankfully I recruited a former colleague of mine who has a flair for decor too.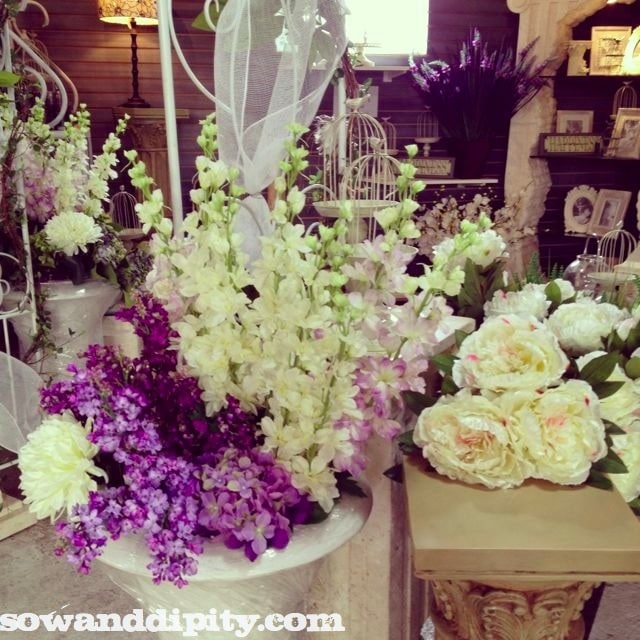 and the most important job in a greenhouse….
Watering, Watering, Watering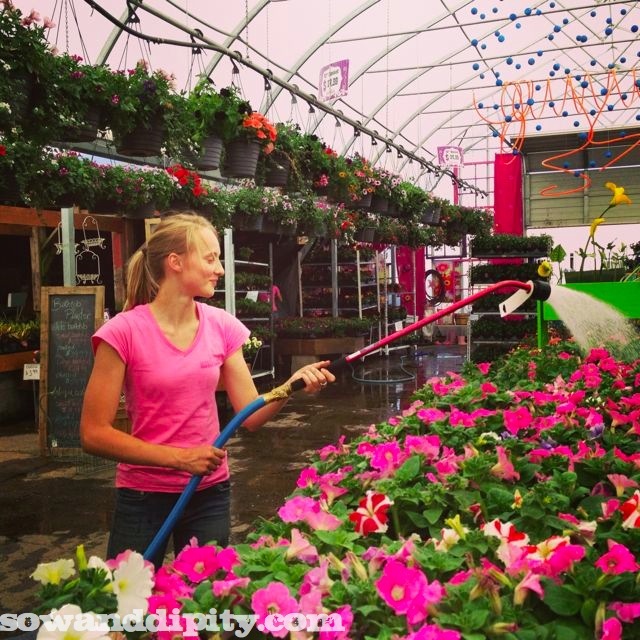 In between ALL THAT… the whole reason we are here is…
customer service
and being that I'm one of the most knowledgeable members on staff, I get the lions share of answering
hortie questions all… day… long!
That alone is a full time job for one individual in a garden centre in spring.
Then there is critter care like feeding the gold fish….as far as I know, we are up to three now. I think I'm the only one who cares about those little fishy's….
….my little Nemo's.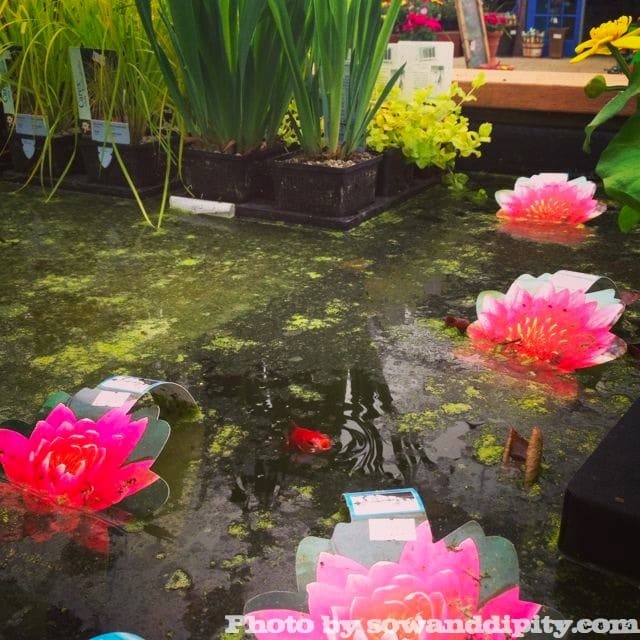 Hosting luncheons for Guilds and Clubs…
Planting designer containers for customers…
Planning tours…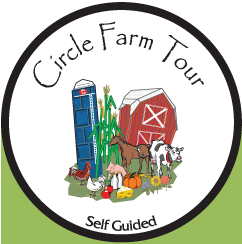 Then giving them…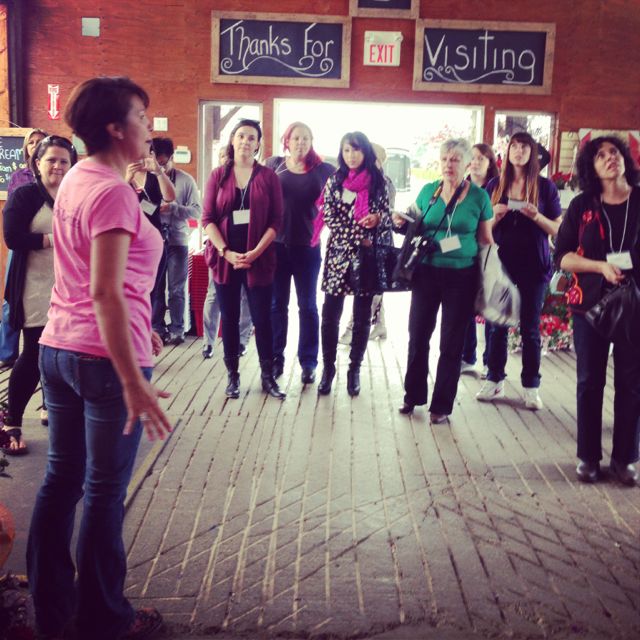 Directing projects
Remembering Signage ( and not to forget to turn off the open sign at night )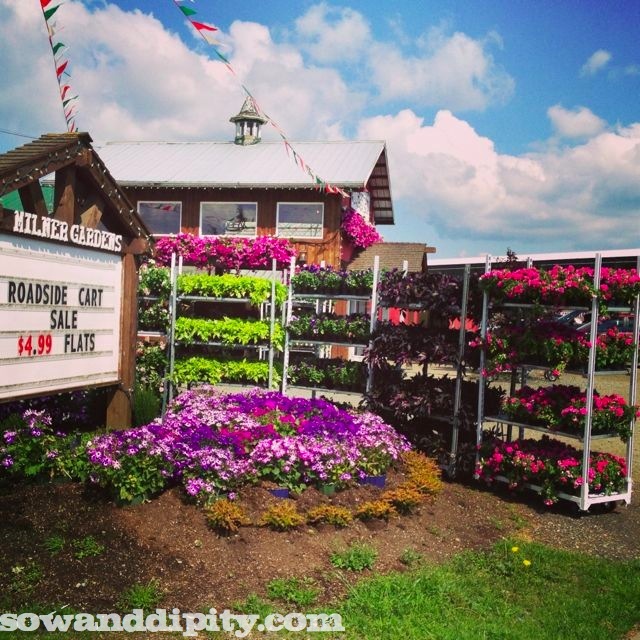 Promoting our Milner Village Market ( Open every Saturday 10-3, wink )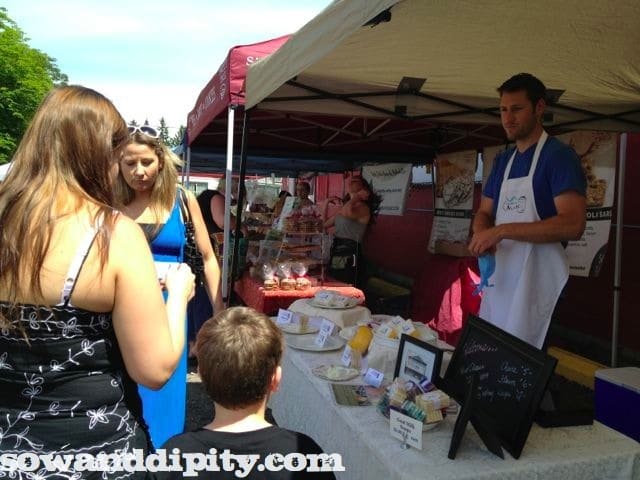 Decorating sets for our CTV news spots…. and then planning for the next one.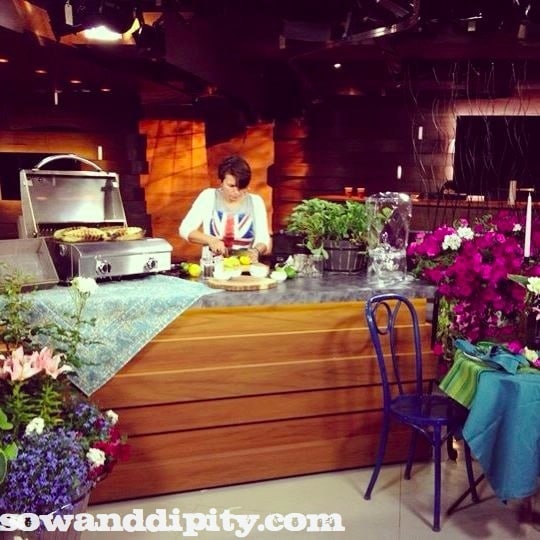 SO… I hope I cleared up any misconceptions that working in a garden centre is just a
tiptoe through the tulips.
Of course I do love my husband and we try to have 'micro' dates where we slice a sliver of time together throughout our busy weeks.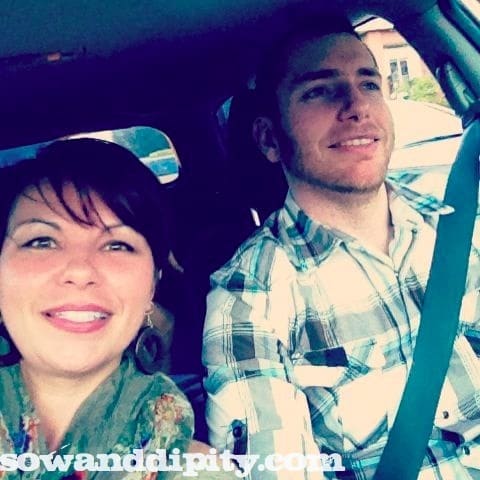 Like an early Sunday breakfast at Krauss Berry Farms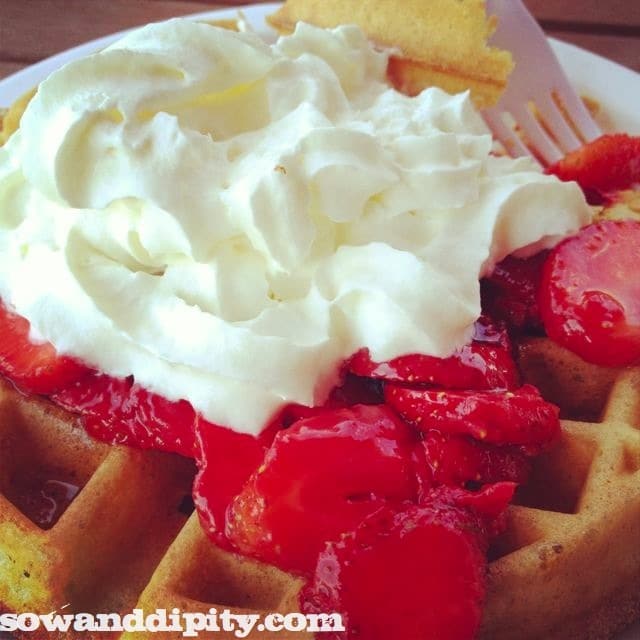 or a fire under a clear starry night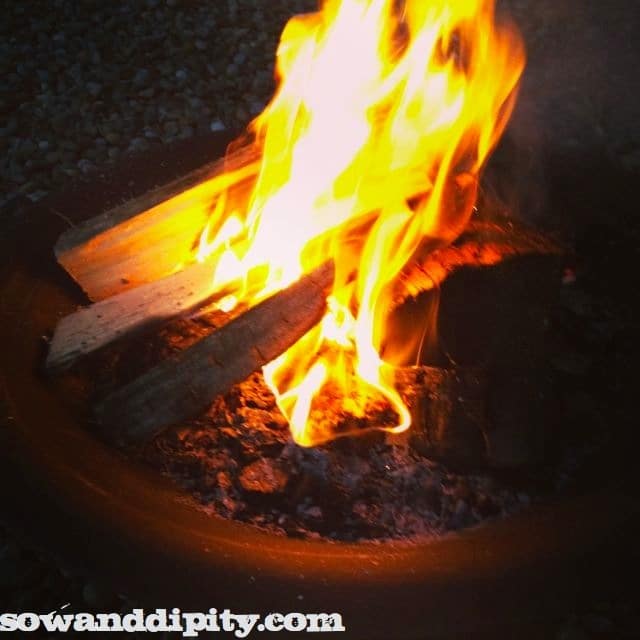 I know what your thinking…
What does any of this have to do with blogging?
and
How are you even finding the

time

to write this post now?

( You want the truth? It's taken me a week to write this post…. really. )
It's called 'dirty dishes in the sink and unfolded laundry in the basket' that's how. I struggle to find the time to do the things I'm passionate about as a garden blogger in spring.
And all of the above doesn't even begin to include my #1 passion:
Gardening!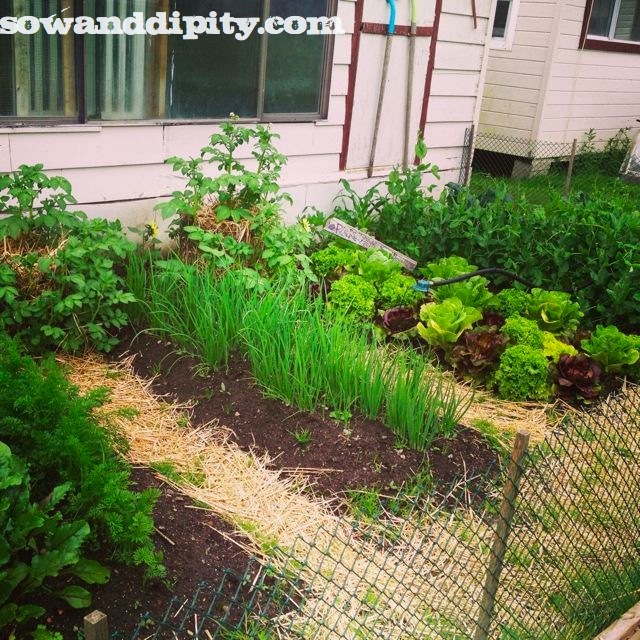 I do my best to keep my blog current and do the things us bloggers do. I try to participate in online groups, listen to media marketing podcasts and update Facebook or Twitter when ever I can.
 I managed to sneak in the Northwest Garden Show in early spring right before all the crazy started and meet with a fellow blogger down in Seattle
And went to a Blogger and Brands Convention here in Vancouver
I was invited to be a featured expert on Hometalk.com….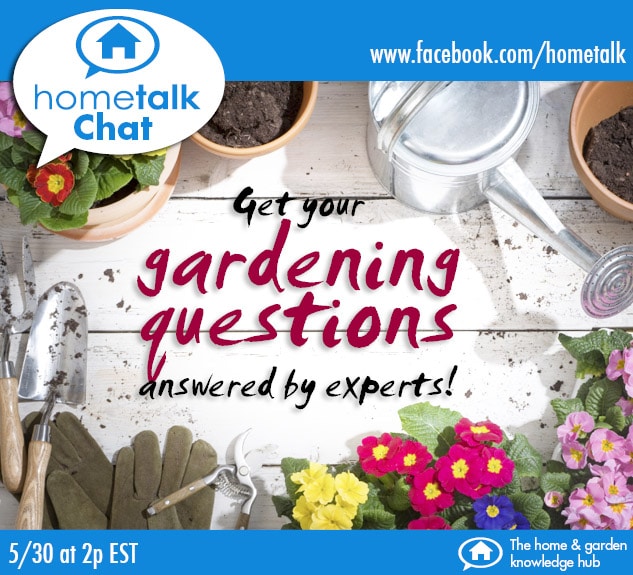 Twice….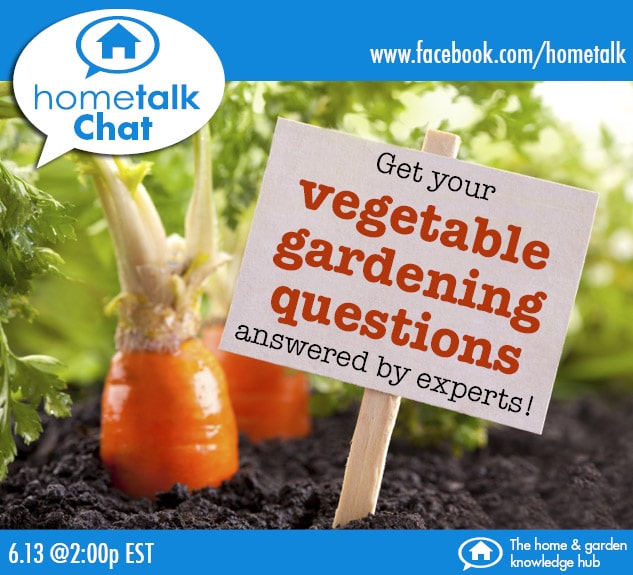 and I try to visit, comment and share on others blogs and social media feeds.
In fact, my commenting on Garden's West Facebook page put me in touch with a fellow trying to find a home for his sisters beloved collection of magazines… I am now the proud owner of a complete 15 year collection of every edition from 1998 to 2013.
Still haven't opened a single one yet…. yeesh.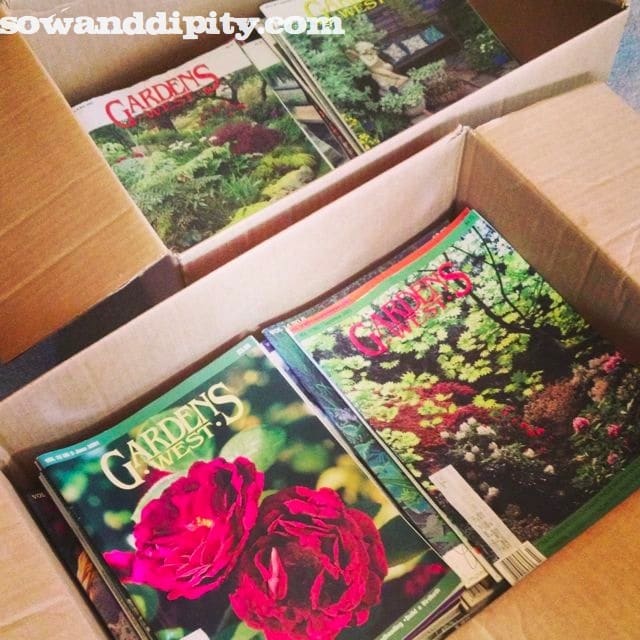 BUT
A garden blogger needs to have a garden to blog about. And that my friends is the thing that keeps me sane right now. Even though I have very little time, I make this a priority every week
my garden depends on it.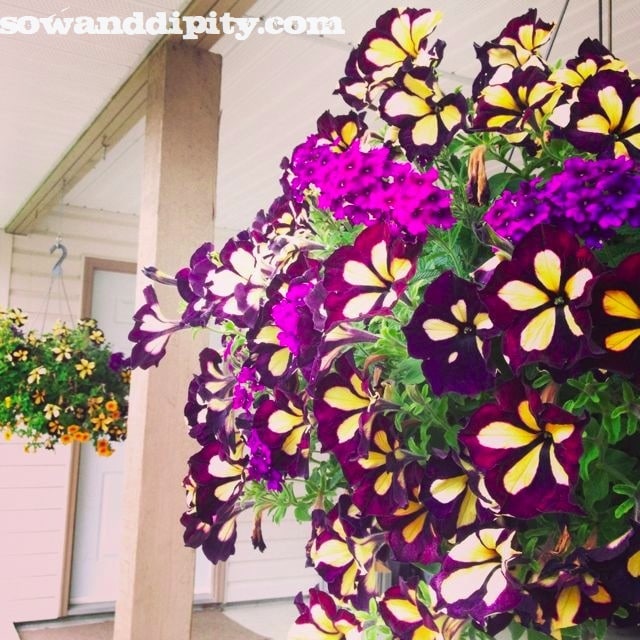 I have 2/3 of an acre and a lot of plants to take care of, so on hot sunny days… I don't even get changed from work.
I just open the front door,
toss in my purse and keys….
then head directly for the facet.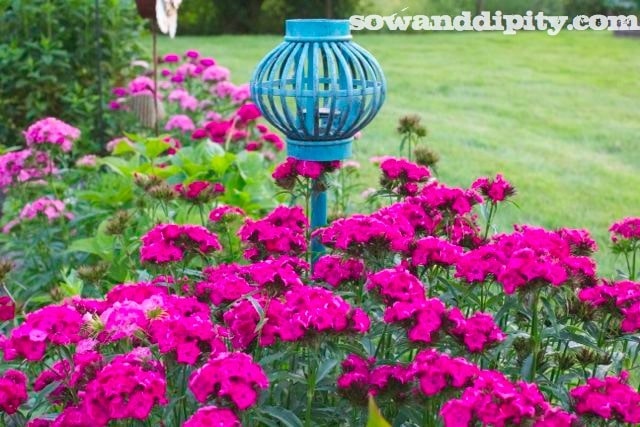 Some would complain about the rainy June… and as a manager of a garden centre I would say it sucks. But as a gardener, that rain has been my savior…..or rather my gardens savior.
However, I do have to take inventory of the goings on out in my little Eden as regularly as I can or else I'll find I've missed out on a garden joy moment or things are starting to get out of hand.
Like the weeds in this bed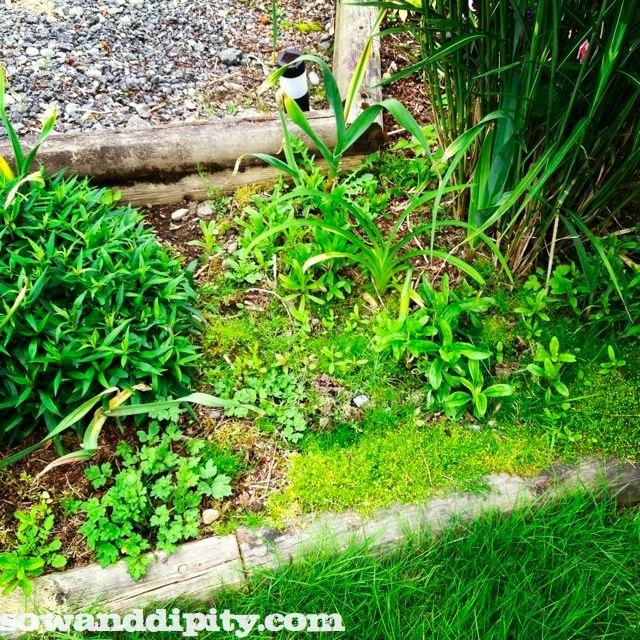 or the fact that my broccoli is starting to bolt
And this would be called Crimes against Flowers… How I never found the time to stake my beloved peonies is just a crying shame…
literally, I could cry.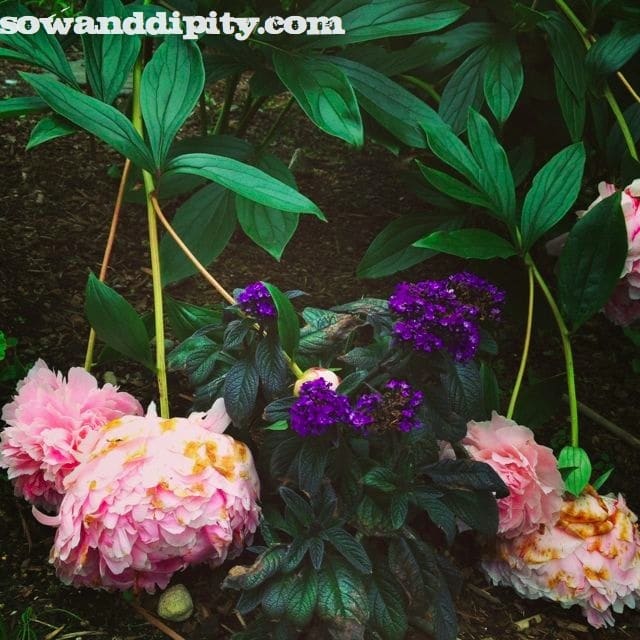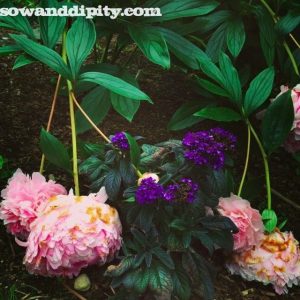 I need to remember to add more straw to my potato cages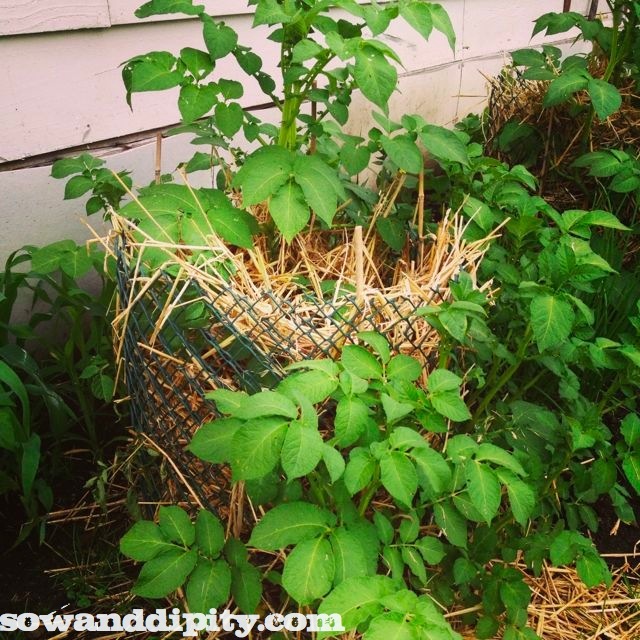 feed my tomatoes and peppers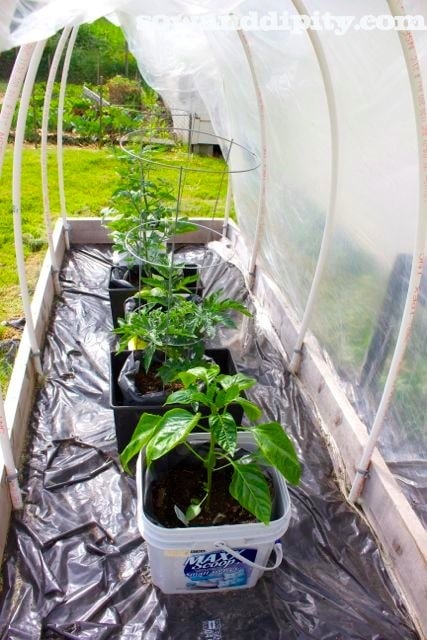 Defend my vegi's from vicious predators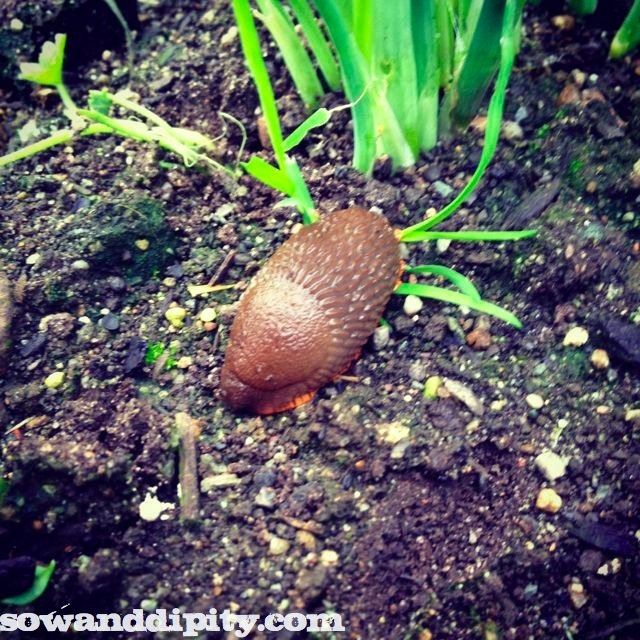 Clean up the mess from flowering rhodo's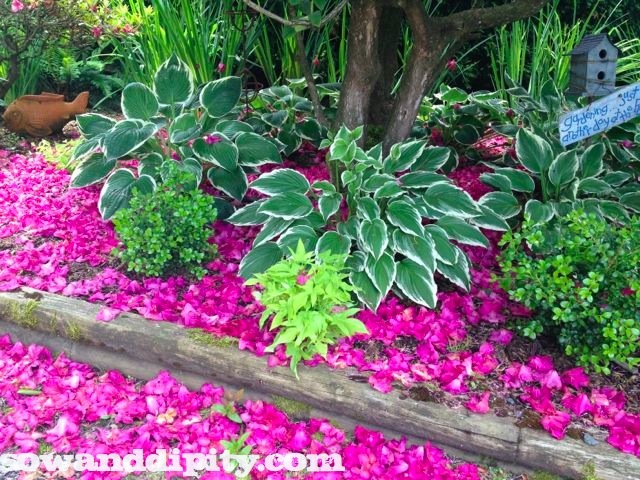 prune the garlic scapes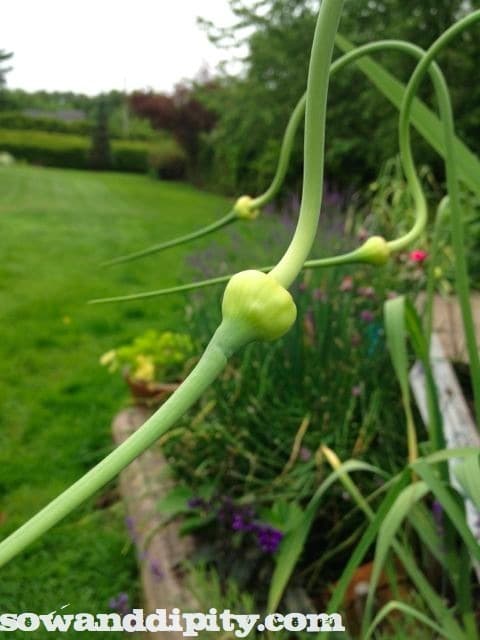 Hang up the hanging baskets ( I mean seriously! )
turn the compost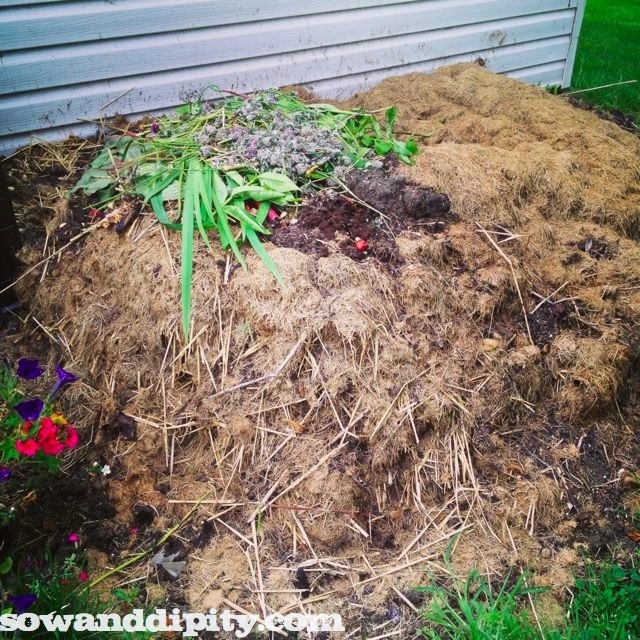 create interesting vignettes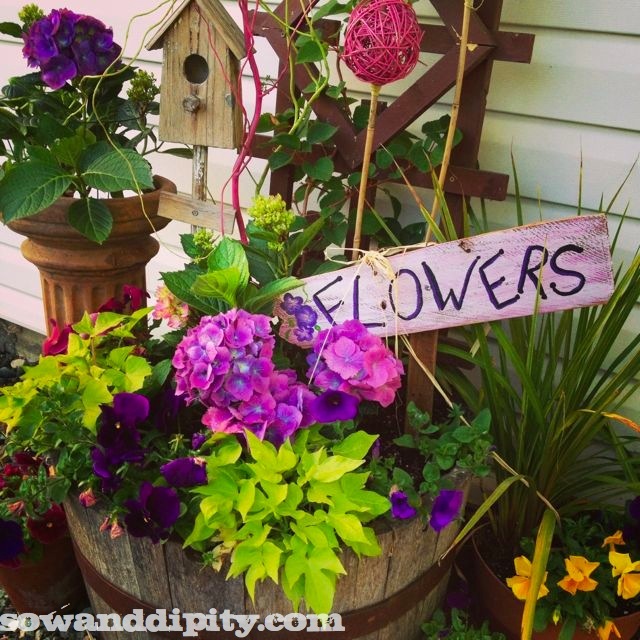 deadhead spent blossoms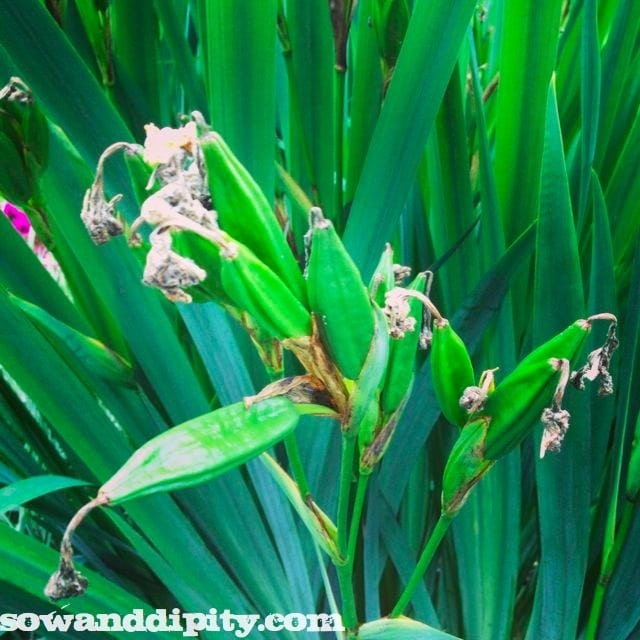 Protect the neighborhood geese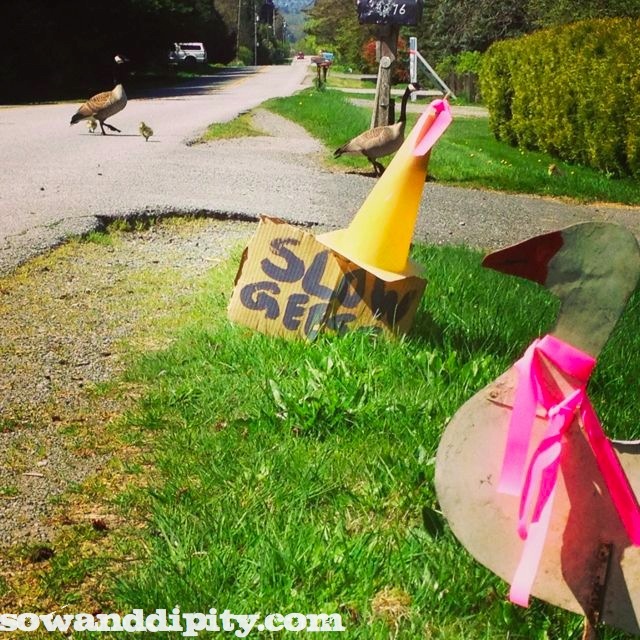 and grow a skirt for Miss Magellanica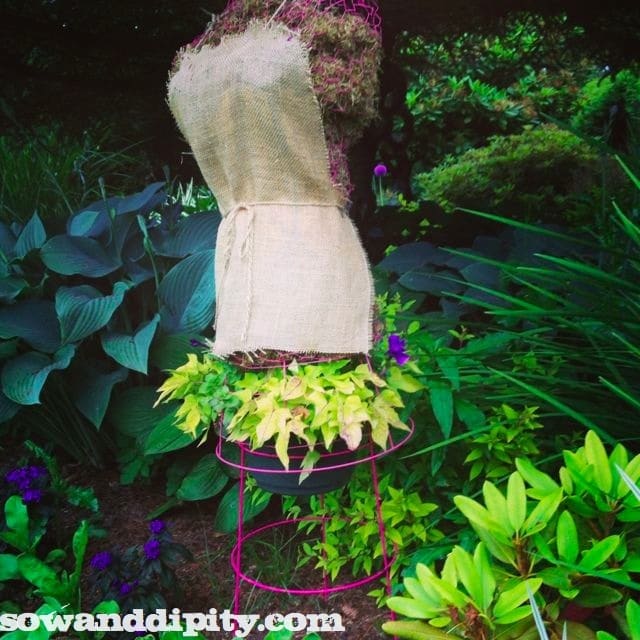 It's tough just to try and not miss
 special moments
in the garden like when a bee visits my newly bloomed Giant Alliums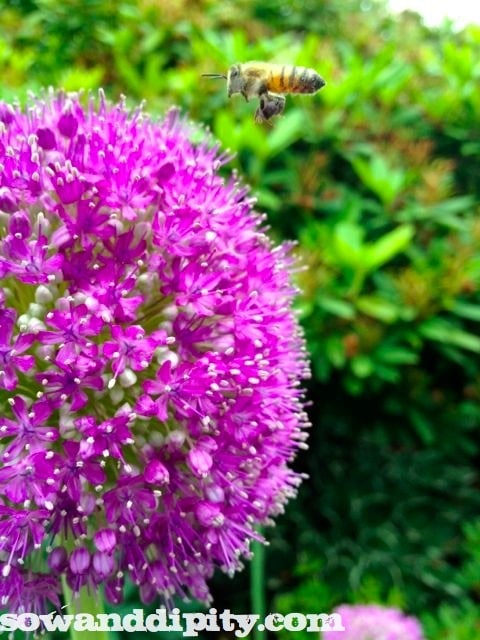 or when the sun sets behind the old neighboring barn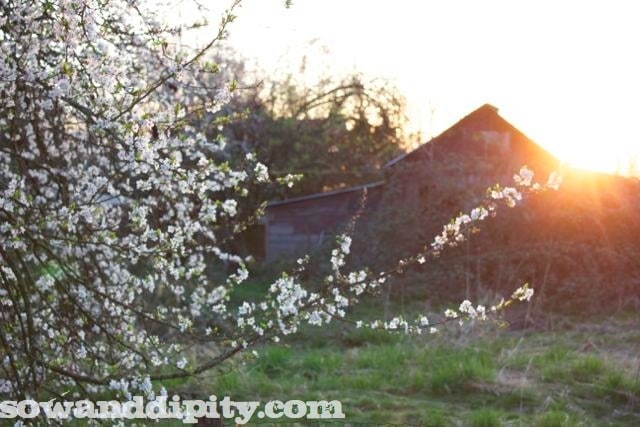 and to remember to relax and actually enjoy my symphony of flowers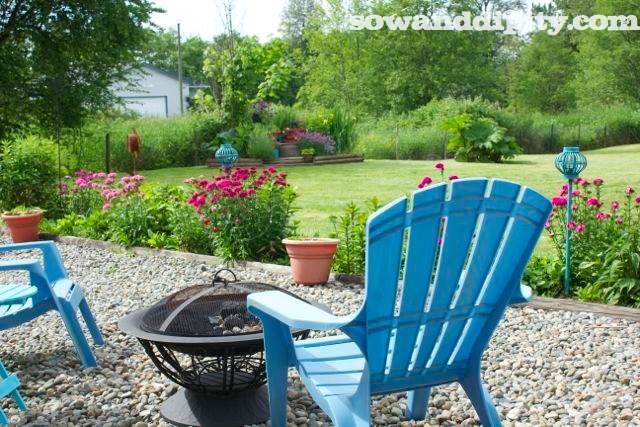 So, there you have it….
the life of THIS garden blogger
in the spring is far from lollygagging along taking pictures of flowers and pretty dirty things…
it's a non-stop exhausting push to try to fit it all in.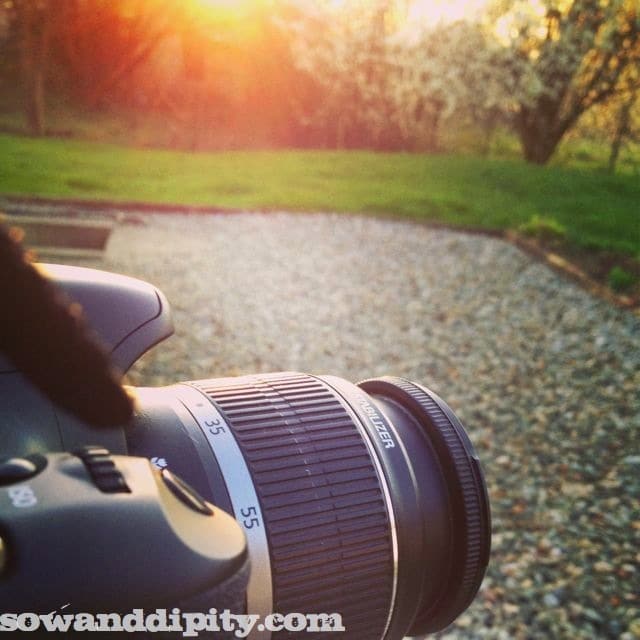 But now it's summer…. oh sweet lazy days of summer. How I'm so happy to see you. Time to get outside and….
do some summer projects!
Peace Love Garden