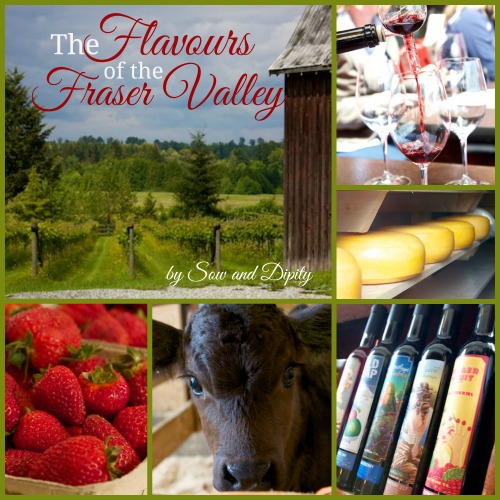 Sometimes the best days are just going for a drive in the country and if you live in British Columbia…. you get more than just fantastic scenery, you get to breath, taste and experience what farm life is all about.
A few month's back I had the pleasure of doing the Circle Farm Tour Partner and Board FAM in Langley with a group of owners, managers and wine makers aboard a bus organized by Tourism Langley.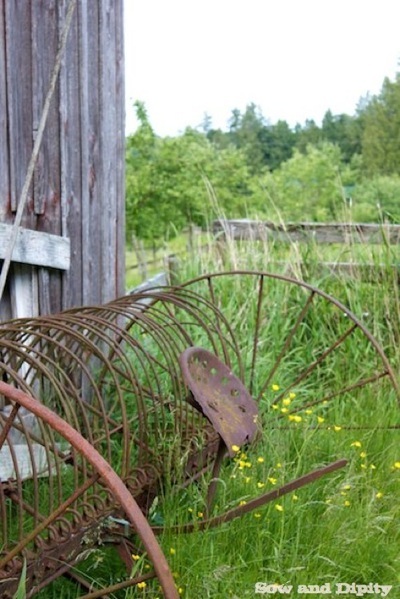 Now this was back in May, which is a smoking busy time for this garden centre manager, but since we are a partner and I really wanted to learn about our neighbors in agritourism, I knew that I just had to make the time and go.
I have NO regrets, in fact… it was definitely the highlight of my spring season. The food, the wine, the farms…. the new friendships. We here in Old Langley Prairie live in such an amazing, diverse corner of the world that I had to share my incredible experience from this day.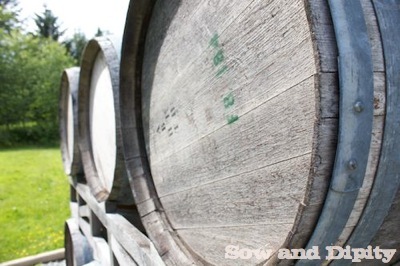 If your looking for something to do, jump in the car and grab an empty cooler…. you'll be filling it up on this day trip through the country!
The idea behind this tour was to educate each other about our business's and our offerings so that we could cross promote each other. Each one of us on that bus was going to get a chance to give a small presentation when our stop came up.
The Circle Farm Tour is a program created by Tourism BC to promote agritourism in the Fraser Valley. Different maps are designed for folks to grab and explore each region at their own leisure including: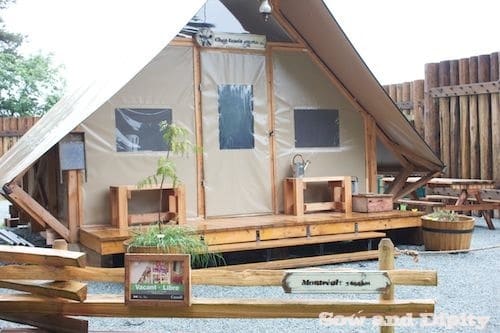 Nettie was our first hostess at the Fort Langley National Historic Site. The history, the buildings, and the cast of actors at this Hudson's Bay Landmark is the perfect place to take your family in summer.
You can book a tent and spend a night under the stars and listen to camp hosts talk about the good ol' days. Such a cool experience offered only minutes away from a major city.
My husband and I plan to do the Grave Tales Walking Tour held during October where folks will tour Fort Langley, at night, and learn about the ghosts of the past… spooky fun!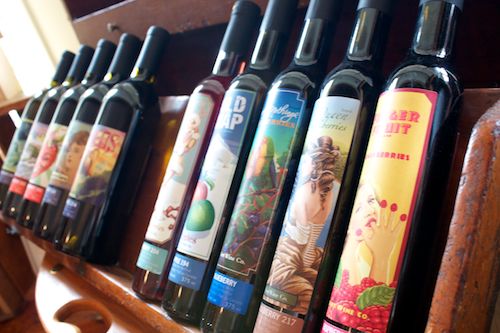 Toby at Fort Wine Company proved to be a very knowledgeable touring partner on the bus. He shared the history of the area as we passed by farms and homesteads making this leg of our journey very entertaining.
Besides being a local historian, he is also a wine maker at Fort Wines and he gave us a quick tour of their adorable store and tasting parlor. Book your tasting today!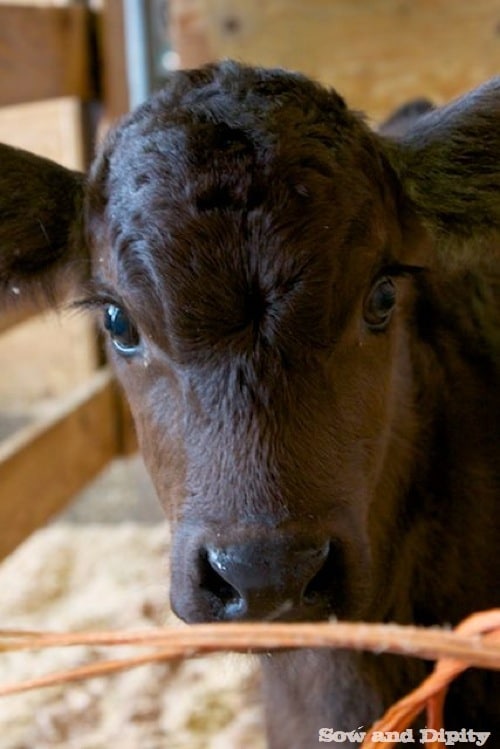 The next stop was Aldor Acres Dairy Centre…. wow, what a great place lead by a respectable farm family. Brian talked passionately about his live stock, the farming business and the guest experience.
I have to admit that when he first showed us the equipment used to milk cows, past and present, I was a little alarmed about those poor cows and our human need for cheese! But as he went on with his presentation… we all witnessed a cow enter of their own free will into a self automated milking station.
In fact, these cows welcome the relief these machines give to their utters swollen with milk. The entire tour group was completely in awe by how 'free' these cows lived in respect to making a choice to be milked, all on their very own. We didn't stop talking about that on the bus for several miles later.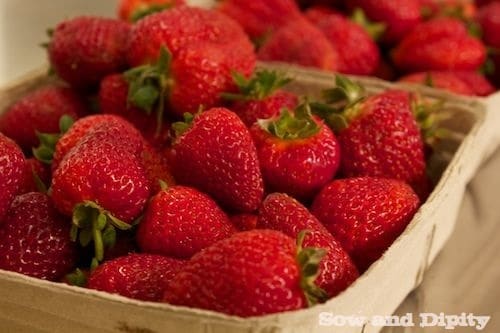 Kelly at Driediger Farms Market and U-pick berry farm explained how their latest installation of a frozen tunnel under ground through the berry fields quickly freezes fruit as it's being picked for the freshest quality.
This fruit stand offers local jams and preserves and the branding throughout is cute and memorable. They have a good thing going at this farm, one I visit several times a season and always leave with fresh tasting goodies in tow.

Thunderbird Show Park is a beautiful equestrian facility here in the lower mainland. Jane chatted about the family history, the decision to move the show park to the Langley area and the importance of maintaining a high level of service and showmanship for those that participate in the tournaments and the spectators that attend them.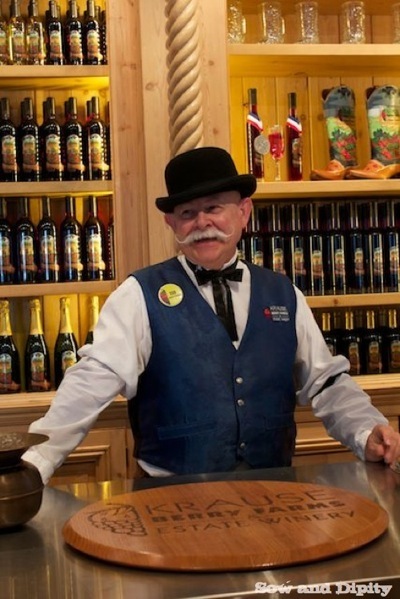 Krause Berry Farm and Estate Winery is a destination well known in the Fraser Valley. I am absolutely impressed how well branded this country u-pick, winery, restaurant and specialty food store is.
My husband and I make sure we go every year to enjoy a homemade berry waffle on their outside patio. The whole time we just marvel over their marketing, they have thought of every little detail when it comes to a memorable customer experience.
The winery is relatively new in the last couple of years, but even here… the tasting parlor is packed full of themed decor and Ted the resident winery bartender is always smiling away as he pours you a shot of their award winning wines.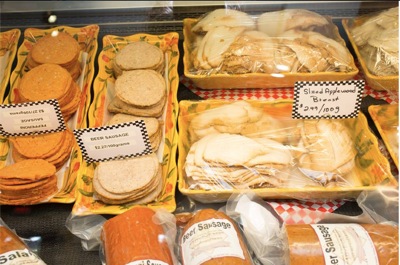 JD Farms Specialty Turkey Store and Bistro is the perfect place to stop for lunch on the Circle Farm Tour. The deli is brimming with fine turkey offerings, salads and cheeses. Jason and Janice are the nicest folks you'll ever meet and they have a deep appreciation for their community.
The Jalapeno and Cheddar Turkey pepperoni sticks are worth the drive out there alone… hope you brought a big cooler, you'll be filling up at this stop on the tour!

Carlo from Bonetti Meats is the owner of this local butcher shop. The store coolers are filled with fresh cuts of quality meats and in house made sausages. He chatted to the group about delivering a great product and how years of experience go into every recipe they are famous for, including their Italian sausages.
Recently when I reached out to fellow small business owners in our community for our upcoming Fete for the Food Bank event that we are hosting at Milner Village Garden Centre… Carlo, without hesitation walked into the back and presented us with a very generous Gift Certificate for our silent auction, the first donation we received that really encouraged us girls as we went about our campaign.
Great guy, great store, great food.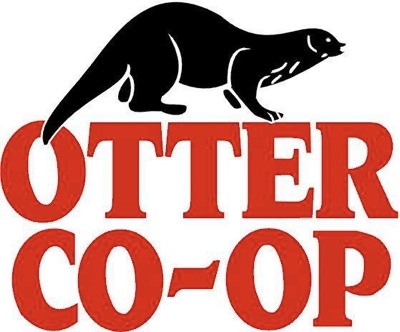 Otter Co-op was next and they generously treated the tour group to some lunch. This country inspired super centre offers every thing from groceries, to tools to farm equipment and feed.
You cannot visit this store and without wishing that there was an Otter Co-op in every town across Canada.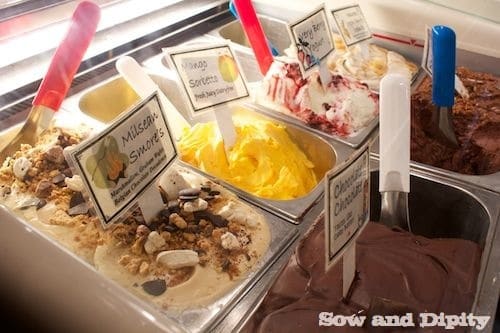 Time for some dessert… off to Milsean Shoppe. This cute little boutique offers specialty tea's, chocolates and gelato! We enjoyed browsing their shop full of treasures and sampling their famous Demerara Butter Crunch….divine!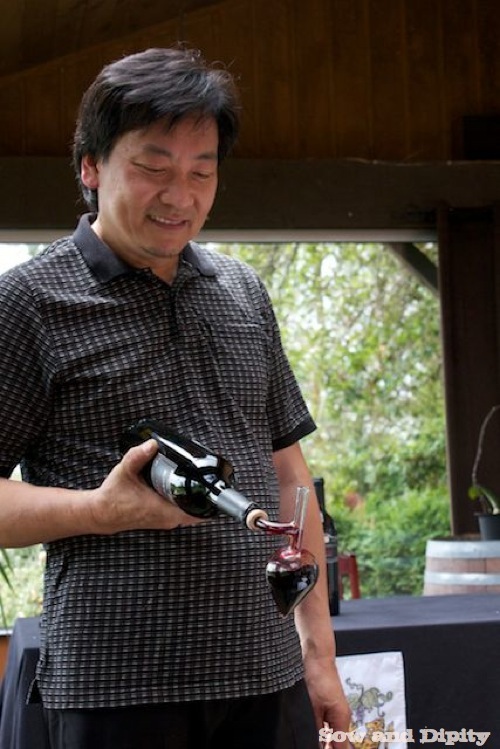 Blackwood Lane is a slow winding ride into a hilly country side where their long patio that over looks the vineyard is the perfect setting for a large group to get together and sample their amazing wines.
Carlos Lee taught us about the different blends they do there and how the weather can make or break a year when it comes to their top selling wines. This is what makes wines and their vintage so special.
His love and dedication to his craft is obvious and he clearly lives by their motto…
Bonus Vita et Bonus Amici
(Good Life and Good Friends)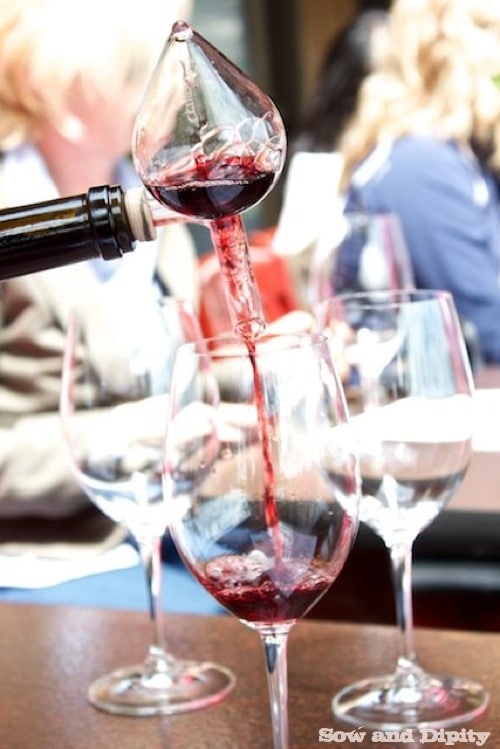 Catherine at Kensington Prairie Farm talked about the challenges of raising alpaca's and what goes into to grading fleece for trade in the fiber industry. The group listened quietly and intensely as we were all drawn in while she shared the history of their farm.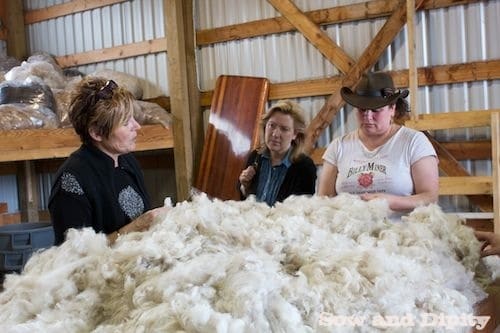 It was easy to warm up to Catherine and we were in no hurry to rush off to the next place which put the tour behind for the first time that day… as you can see, we had a big itinerary to get through.
Perhaps it was the slight buzz we got from the delicious wines we had just sampled or that her story was so engaging that we were all fully dialed in…. I have a feeling it was a little bit of both 😉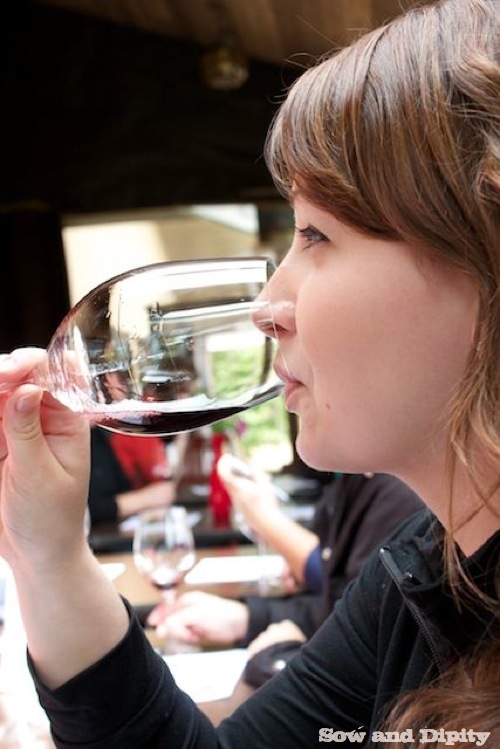 Chaberton Estate Winery is located on 55 acres of some of the best terroir in all of Langley. This winery has been in production since 1975 and it's a regular offering on menu's at the finest restaurants in Vancouver, BC and worldwide.
This facility is beautiful and impressive. The next time you order wine, look for a selection by Chaberton… I do every time I dine out.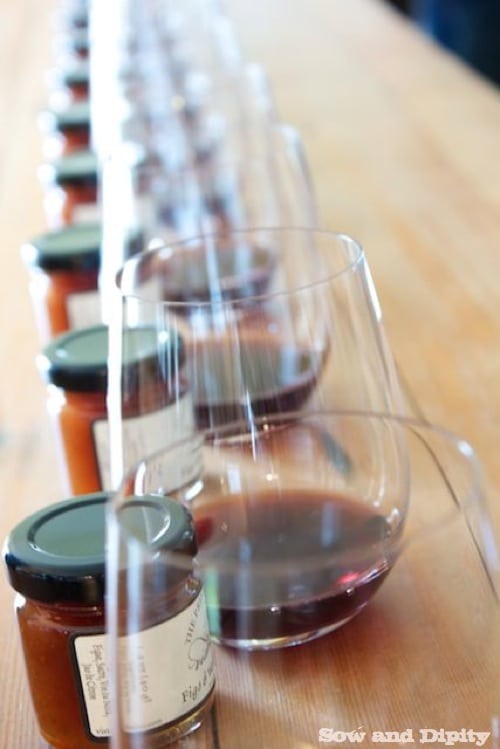 Patrick and Lee are a dynamic couple and you can tell they love working together and they love what they do. Vista D'oro was a perfect example of a traditional winery and farm. Nestled into a hillside with gorgeous views of the valley and mountains on all sides, this farm was full of antique charm.

They grow heirloom tomatoes and heritage fruits used in the making of their artisan preserves and fresh salsa's that can be sampled in their country styled tasting room.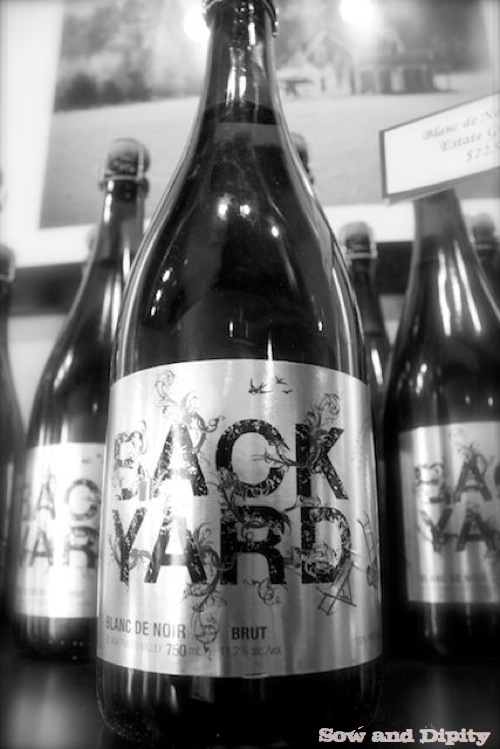 Backyard Winery treated us to some bubbles with their Blanc de Noir Brut, fresh strawberries and bites of sweet dark chocolate. It was so delightful that I just HAD to get this for our Fete! Ladies will receive a refreshing glass of this bubbly when they arrive through the door's to our event.
Julie was a great hostess and some one that treats you like an old friend the second time you meet her. Be sure to book an afternoon with friends and check out their tasting room menu.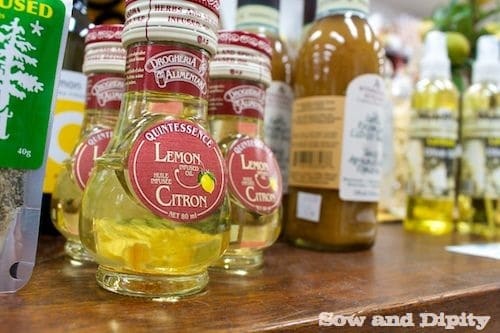 Melanie and I hit it off right from the start! We ended up being seat mates for a good portion of the tour, that was until our swag bags began to take over the room on the bus and we all had to space out a bit.
She was our hostess at Well Seasoned, a little shop with a BIG inventory of the finest specialty food items you just can't find anywhere else. They are about to move to a new location and I can't wait to see what Angie, the owner has done in their new space.
In addition to having all those niche ingredients, they also host cooking classes on a regular basis. Check out their website for their fall calendar.
Milner Village Garden Centre… OH… that's me! We are nearly at the end of the tour and it's my turn to present, I remember thinking that my stop could either be a disaster or a blast depending on how much all that wine we've been tasting might affect my delivery, lol.
But then again, they all drank it too… so here we go! Darvonda Nurseries is the parent company to Milner Gardens, the retail leg of which I am the manager. We are not a little farm by any means with nearly 30 acres under glass, another 20 in outdoor fields and 7 locations in the lower mainland.
I talked about the hundreds of thousands of plants we grow, how we operate 365 days a year, and how automation in farming has allowed us to grow such big crops. I explained that there was room for both the Big Box stores and smaller retail outlets as we proved that by supplying Costco with fresh produce and plants yet still ran a vintage style retail garden store out of the red barn just across the parking lot.
Big farms employ a lot of people and if it were not for Costco, none of us would have the jobs that resulted from that relationship… right here in our community. My stop was quite different from all the rest, but then again… each one of us had an amazing story to tell unique to each of our niches.

Cedar Rim Nursery was the second to last visit on the tour. We were running behind but Russ joined us on the tour bus and explained how their garden centre was adapting to the changing demands of the consumer.
They have done extensive work to their facility over the last few years and it shows. Keeping true to the local heritage of the Milner area, their nursery's decor echos the railroads and the heritage that makes our corner of Langley so unique.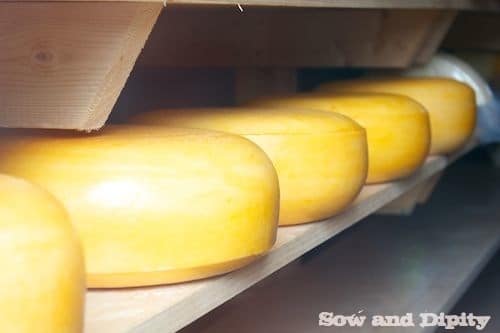 Our final stop was Milner Valley Cheese, a fellow neighbor and friend of Milner Gardens. It was a great way to end our tour as we all got to witness a brand new baby goat standing up for the first time just minutes after it was born!
The cheeses here are amazing and they've recently expanded into making fresh gelato. Between sampling the farms delicacies and experiencing miracles, we all boarded the bus feeling a good kind of tired, with full bellies and a nice wine buzz.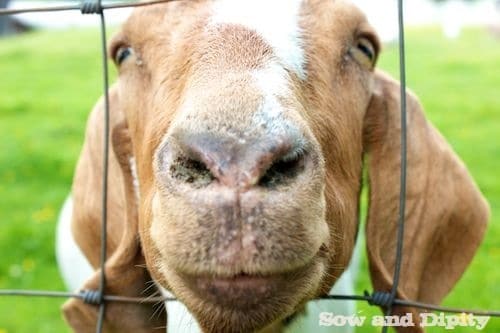 This was a big post and I kept putting it off because I knew that when I started it, I was going to have a lot to say. But I'm glad I did because I just re-lived my entire experience like it was yesterday!
I cannot tell you how passionate I am about this community, it's farms, it's small business's, it's agritourism and it's people.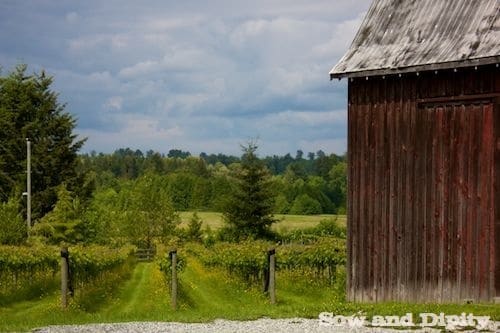 I made friends this day, relationships that will last for years to come. I was invited into these peoples worlds, their dreams, and their accomplishments. I sipped, sampled and shopped all day with an incredible group of like minded entrepreneurs in an industry that is so vital to our economy, our way of life and our community.
I cannot express enough what an amazing tour day this was and a big acknowledgement has to go out to the team over at Tourism Langley for all the hard work they do making sure we stay at the top of peoples minds and for the promotional activities they have designed to make it fun to go for a ride in the country.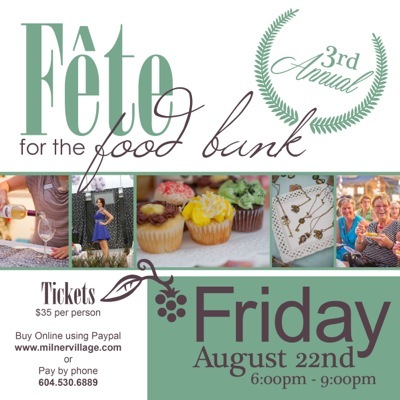 Lastly, I'm proud to say that a good majority of the above mentioned in this post are donating to this years Fete for the Food Bank event that I've worked so hard on the last few months to host at Milner Village Garden Centre on Aug. 22nd, 2014. I am amazed by their generosity and honored to be a friend in business with these fine folks.
Support farmers. Buy local. Eat fresh.
Check out some more idea's to enjoy the outdoors in this link up party: Get Outside!