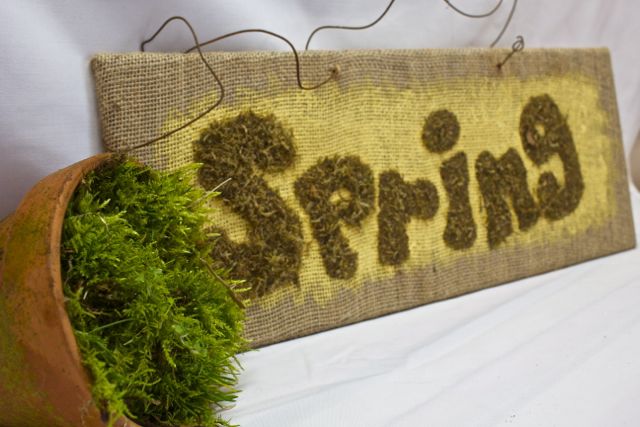 First Sign of spring
Literally! It's the first sign I made this year, lol. This DIY garden sign is SOW simple to make and a lot of fun too. Materials needed….dried moss, an old board, burlap, glue and paint.
Awhile back I had covered two wall art boards with burlap ( glued the pieces on ) and painted the centers with a couple coats of paint with the intention of adding some words or witting sayings. I have lot's of these little half finished projects around….it's not that I 'quit' them, I just change directions….like, a lot. I always come back to them eventually though.
I recalled that I had these prepped boards when I was trying to think which of my garden signs would work for an early spring container display.
Perfect! I'll just put one word on it….Spring.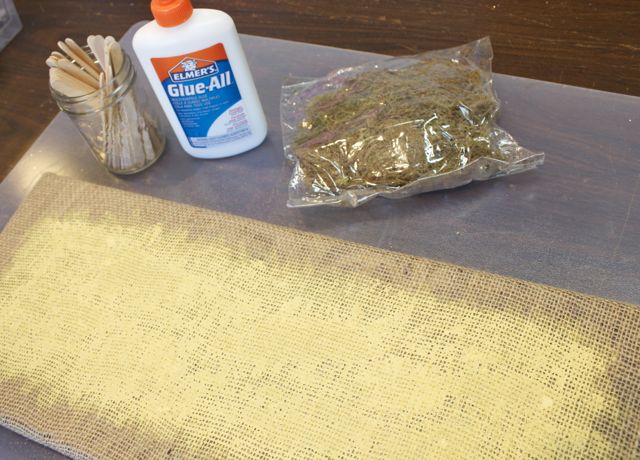 But how? Should I paint it, mod podge it…Hey! I have a bag of dried craft moss, I know exactly what I want to do.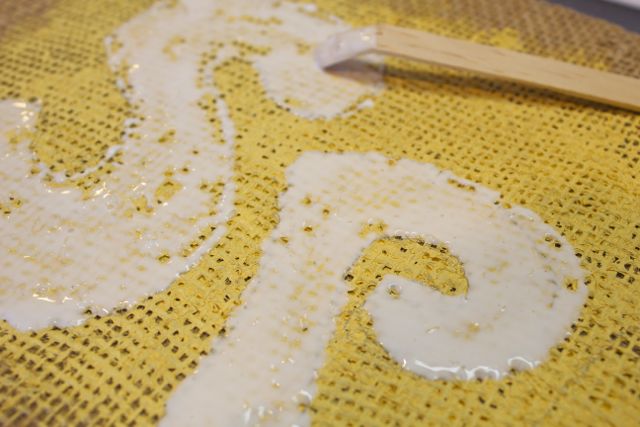 So I drew out the letter's in pencil and used good 'ol school glue and a pop-cicle stick to fill in the shapes. I outlined my letters in glue first then I bent back a popsicle stick to act as a spreader.
I used a pair of scissors to cut the moss up to a fine tea leaf consistency and silly me, forgot to take a picture of the whole board covered in moss. I left this project to dry and headed outside to put together the spring container display.
I just gave this a shake to get off all the excess moss into a plastic grocery bag to save for another project. I love how this turned out. It took no time at all and it fit's perfect with my Spring Container Display theme.
What will your First Sign of Spring be?