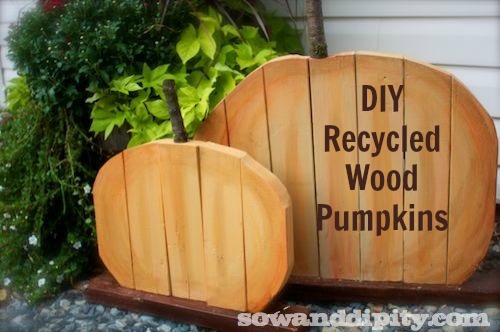 DIY Recycled Wood Pumpkins
I was asked to create some fun fall projects for HomeTalk using recycled or re-purposed items that would be easy for the DIY'er. My husband is doing some Reno's at our sporting goods store and he's accumulated quite a pile of scrap lumber.
I dug through it and found some great pieces to work with and came up with three fall inspired idea's. Here's the first one I made in an afternoon… DIY Recycled Wood Pumpkins.
This idea was one I saw on Pinterest posted by 'This Silly Girls Life'. I loved her neutral approach but I wanted a little color in mine. After sifting through the scraps, I found several pieces perfect for two pumpkins.
All I did was line them up at one end against the straight board that would become the base and screwed a support across the backs of all the pieces.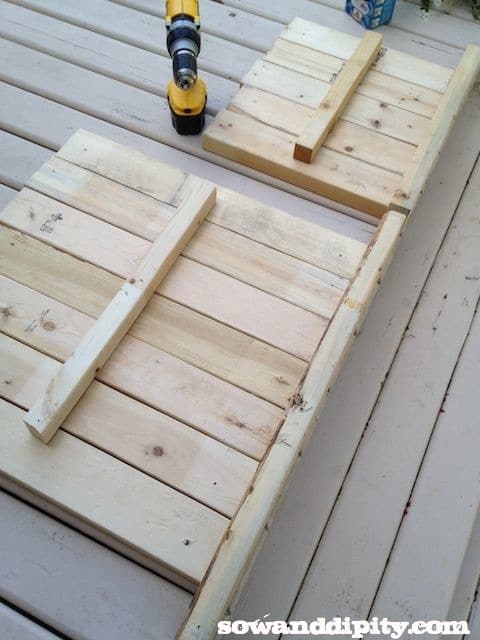 Then I attached the base to the bottom which was a little longer than the boards for the pumpkin to add support.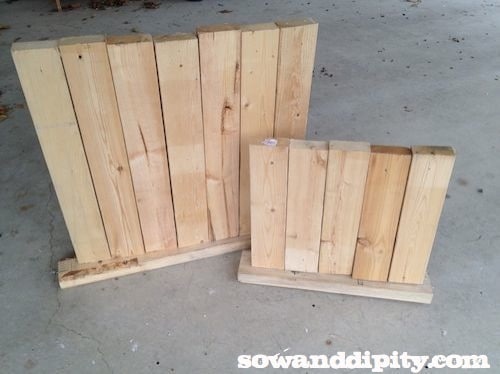 I drew out the shape of my pumpkins and used a jigsaw to cut it out.
 I did a mix of outside acrylic paints in deep orange, medium orange and a light oatmeal color.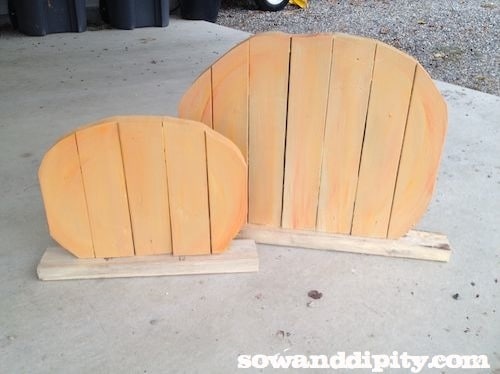 Using a mix of antique medium with the brown I added some contouring to the pumpkins to bring up their shape. I painted the bases brown for contrast.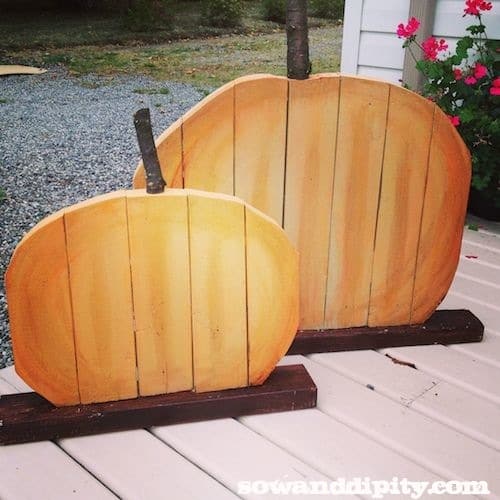 For the stems, I just used trimmings from the tree's around our yard and found a good thick branch to cut into two perfectly sized stubs for my pumpkins.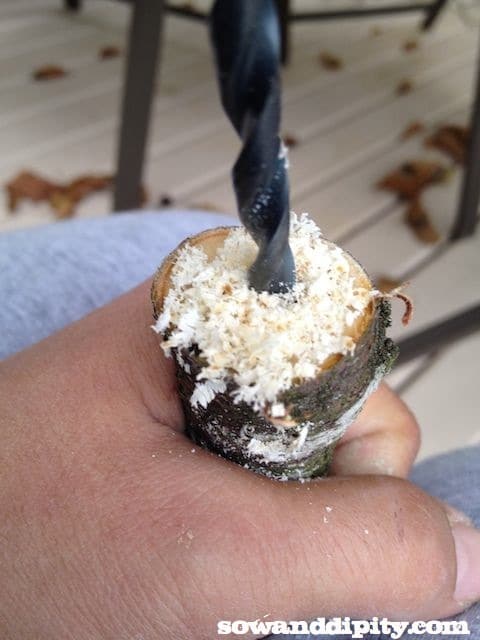 I used a dowel and drilled a hole into the end of the branch, then into the top of the pumpkin to connect the two.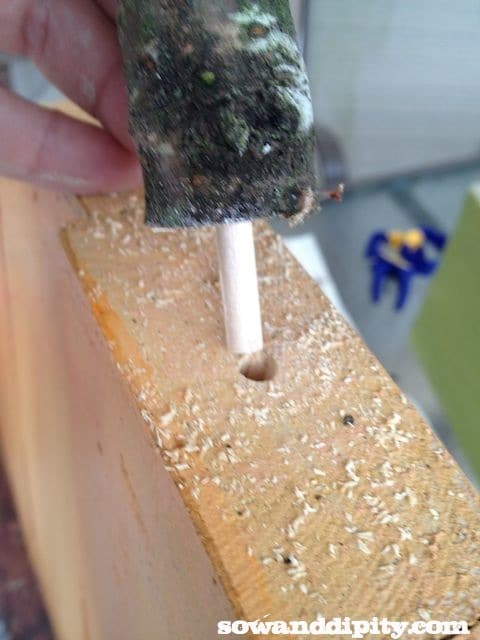 My recycled wood pumpkins are now proudly displayed out front with a large planter, some fresh gorgeous mum's and ornamental gourds. They look AMAZING!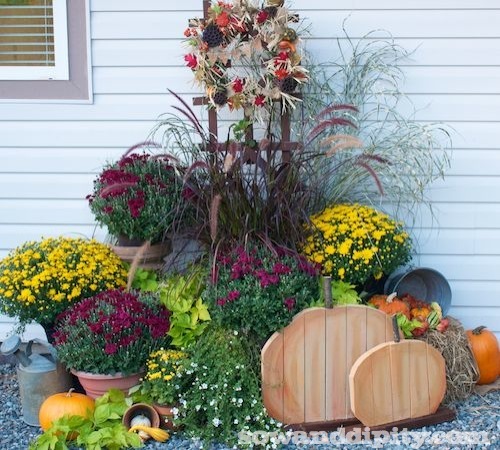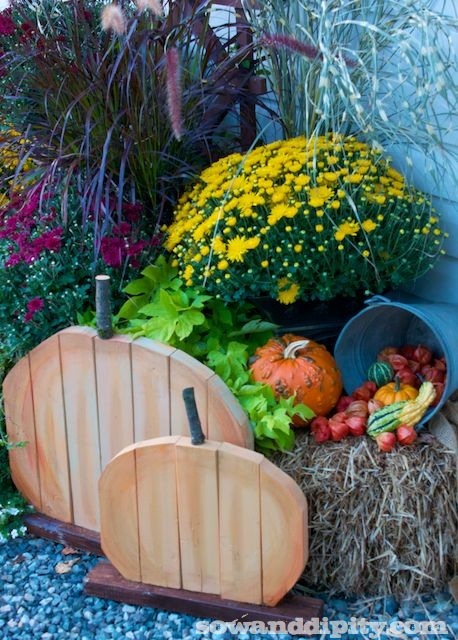 Don't throw out those left over lumber scraps, I'm not finished yet! I still have two more fun and easy projects to go! I'll be releasing those in the next few days, be sure to check back.
Peace Love Garden