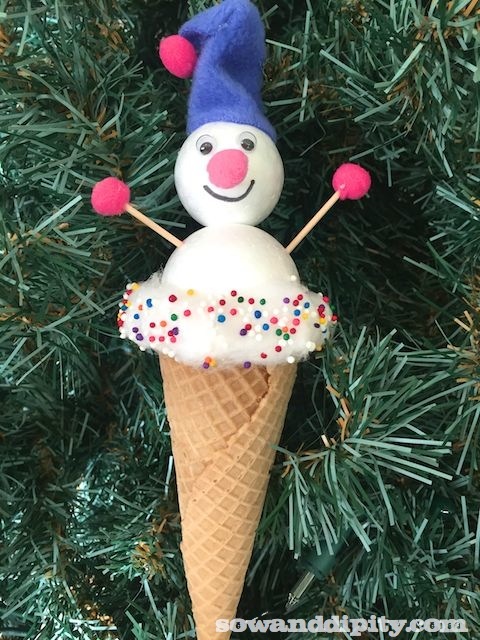 DIY Candyland Tree Ornaments
These are so simple to make but will totally enhance your tree theme if your doing a whimsical Candyland Christmas Tree this year.
All you need is a few simple items and a couple of little helpers… kids will have a blast making these!
For the lollipops you will need:
6″ paper plates

Wooden dowels

Decorative ribbon

Pipe cleaners in candy colors

Glue
Simply glue the pipe cleaners on in a spiral fashion to the back of a 6″ paper plate. Really start to swirl it once you get to the center. I used hot glue, but craft glue would work too… it will require a lot more holding in place while the glue sets though.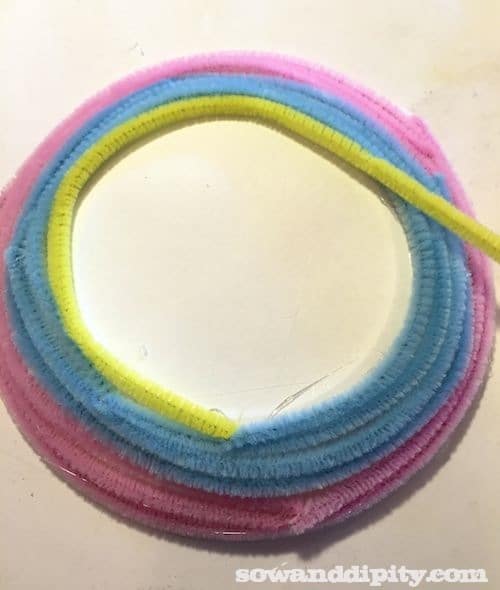 For each lollipop, make two plates. Then glue your stick down to the right side of one plate, add a bead of glue to the rim and press your two plates together. Add a little ribbon and your done!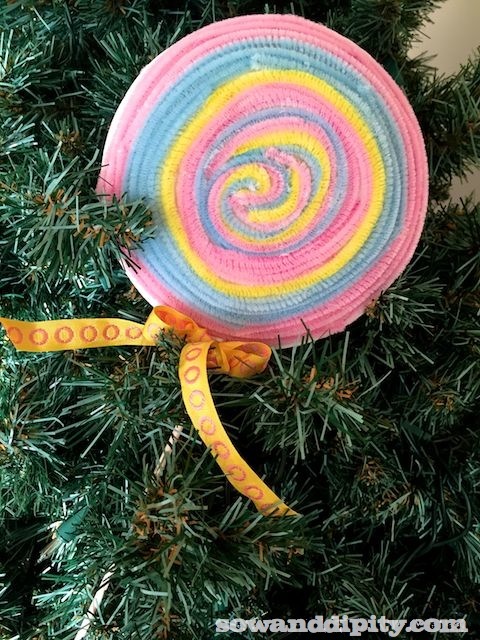 Now these little Snowmen Candy Cones are adorable. Here's what you need:
A package of 1″ Styrofoam balls

A package of 2″ Styrofoam balls

Candy cones

Cotton balls

Googly Eyes

A mix package of mini pompoms

Multi colored cake sprinkles

Felt squares

Felt Marker

Long Toothpicks

Florist Wire

Spray glue
Use a skewer to pop a hole through two Styrofoam balls and thread your florist wire through. Make a loop at the top for hanging on the tree.
Use a triangle of felt rolled into a cone for a hat, add a small pompom to the end and glue to the top of the head just in front of the wire hanging hoop. Use googly eyes or draw on eyes and a smile, use a pompom for the nose.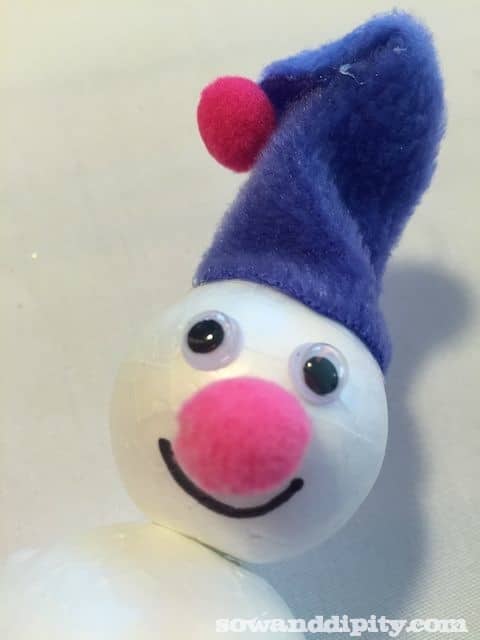 Glue pompoms to the ends of two long toothpicks… these are the arms.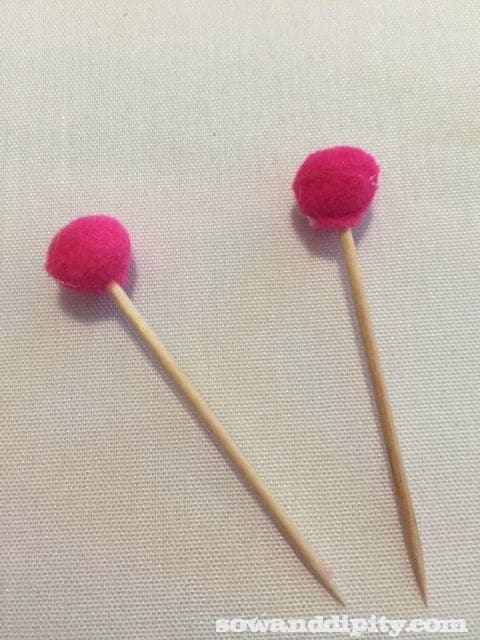 Then run a bead of glue around the top of your sugar cone… pull apart a couple of cotton balls and push into the glue. Glue the snowman onto the cone.
The finishing touch is to lightly spray the cotton with spray glue and tap on your sprinkles. Lightly press into place.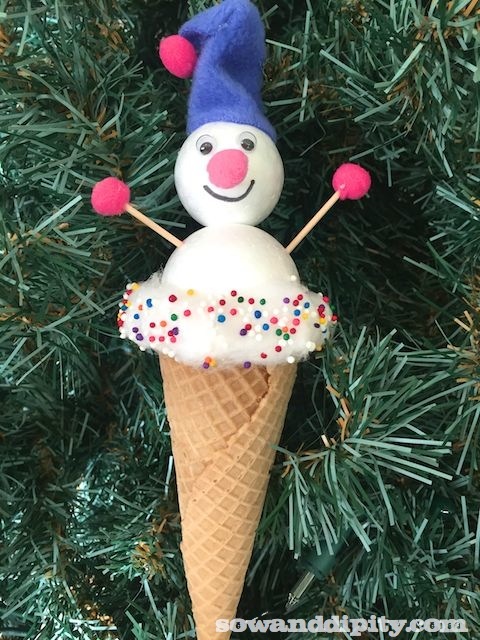 These handmade ornaments are just as cute… if not cuter than the ones I bought for the Candyland Tree.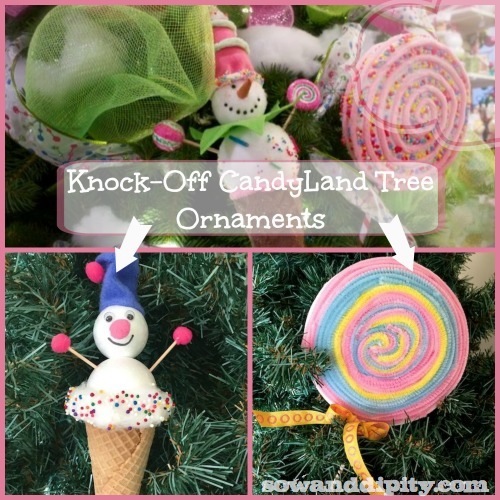 Happy Decorating!