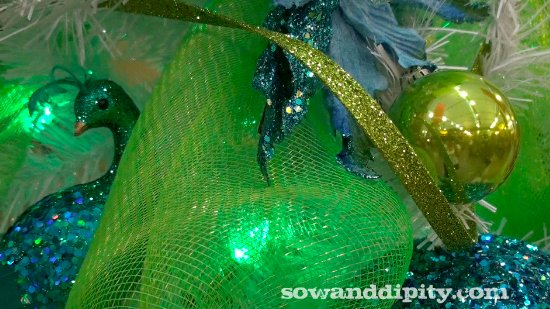 Tis' the season to decorate and in this Decor Mesh Holiday tutorial I will give you some tips on how to use Sinamay inside and out. Scroll through the pictures to get to the video tutorial at the end where I show you how to create these looks.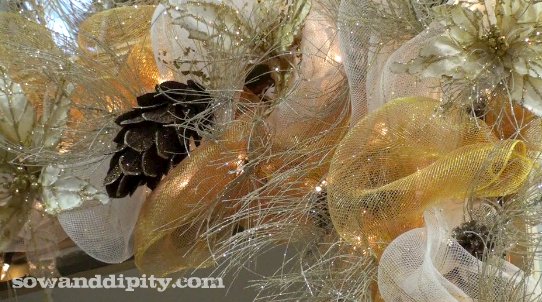 Have fun combining colors. In the above picture, for my 'All that Glitters' theme, I used white and gold sinamay. Add some champagne glitter picks and brown pine cones for contrast to create a very classy look.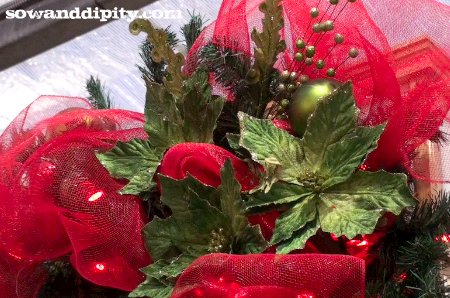 You can never go wrong with this classic red and green combo. A simple matte red sinamay was used with green poinsettia picks….the look….festive.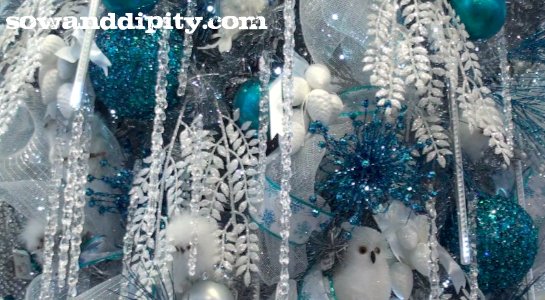 Blue and white is magical! This upside down tree features a winter wonderland theme with white stags, owls and icicles.
This warm color combo has some very comforting tones….the deep browns, golds and cranberry colors are perfect for setting a relaxing ambiance to your holiday decor.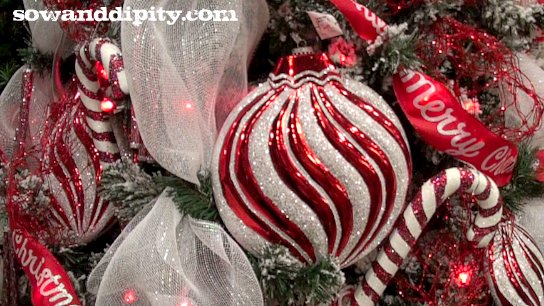 The decor mesh comes in so many colors but a simple white with silver sparkle stripe is perfect when paired with fun red candy cane colors.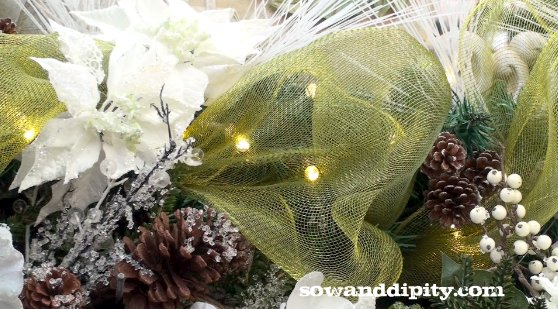 I'm loving this look this year…the soft moss greens and whites with pine cones….LOVE, love, love. See how nice the lights look when they glow beneath the decor mesh?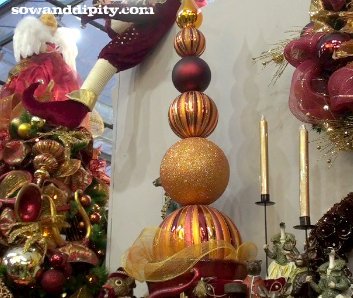 Create a Christmas Ball Topiary and invert it into a pot..add a little decor mesh and you have a very elegant look.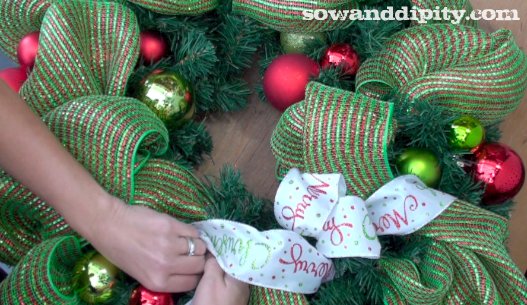 Learn how to make wreaths, garlands and decorate the tree in the video tutorial below….hope you enjoyed my designs and that they gave you lot's of inspiration to do your own.
 Video Tutorial:

or

Peace Love Garden