Part 4:
Christmas Tree Decorating Idea's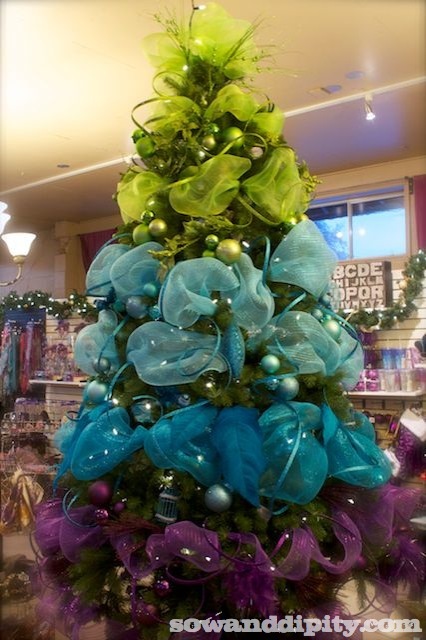 5 Awesome Blings Tutorial Series
 I had a lot of fun putting this one together, people gasp when they see this tree. 
Take your Christmas tree decorating to the next level with a designer fabric called Sinamay.

Once the base color is set…then my imagination runs wild with the accessories.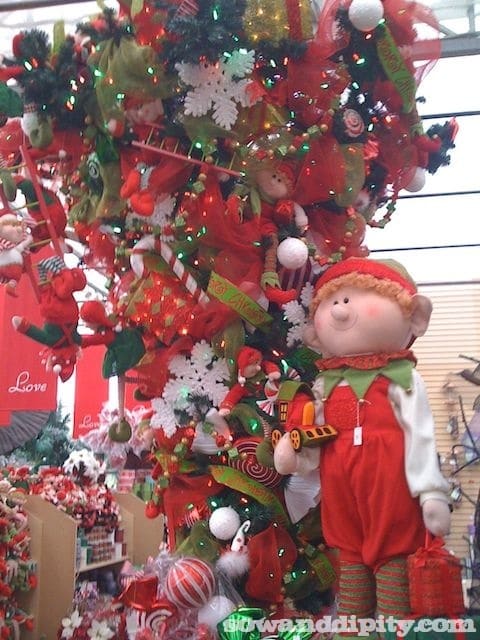 Clearly these tree's are too over the top for the average home but they are good examples of what great color the Sinamay can provide when you are creating your own masterpiece.
I hope the above Christmas Tree decorating idea's have inspired you! Below is #4 of my 5 Awesome Blings Tutorial Series that will show you how to decorate like a pro. Hope you enjoy it…. Happy Decorating!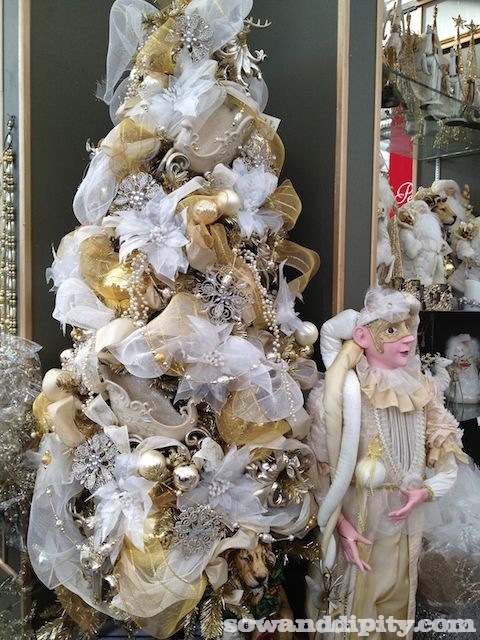 ***UPDATE***
This video was made during my time while I was the lead decorator at a Christmas store. I am now the manager and designer of Milner Village Garden Centre where you can find Sinamay and my latest creations!
Follow Sow and Dipity on:

and

Peace Love Garden