30 Minute Burlap Bunny Project
This burlap bunny can be made in less than 30 minutes. Isn't he cute sitting in the spring planters? All I did was find a good bunny shape like this wall glitter graphic at the Dollar Store, trace out the shape on a piece of card stock and use that as my template for my all my pattern pieces.
If you want to get creative, you could do one side burlap and the other a pretty floral print.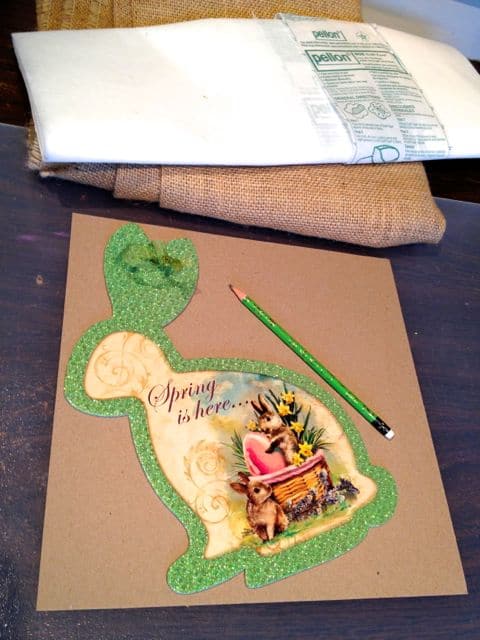 Use a felt pen to outline the bunny shape, onto 2 burlap pieces and 2 fusible stabilizer interfacing pieces. Then I ironed the fusible fabric to the burlap pieces and stitched them together leaving an opening on the bottom for stuffing. The fusible fabric prevents it from fraying so you can give it a 1/4″ seam allowance from the edge when you stitch it.
I like to use $5 pillows from Walmart or Superstore for stuffing since it's much cheaper than buying bags of bunting. Another inexpensive stuffing material is used plastic shopping bags… a great way to recycle them in outdoor projects like this one! After it was stuffed, I stitched up the bottom and added my embellishments.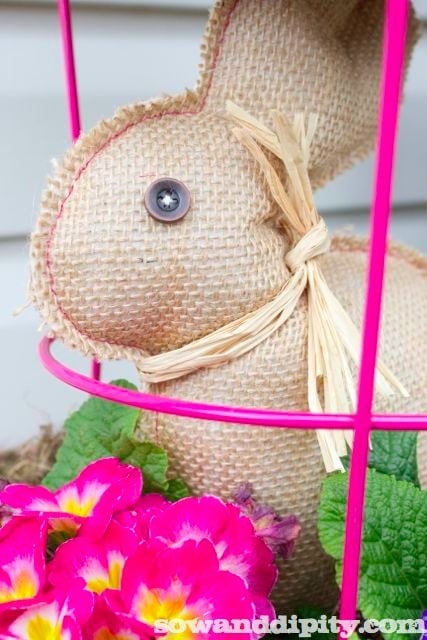 Use colored buttons for eyes and pretty ribbons for a bow or do what I did and keep it natural looking with paper raffia. He looks great in my tiered tomato cage planter!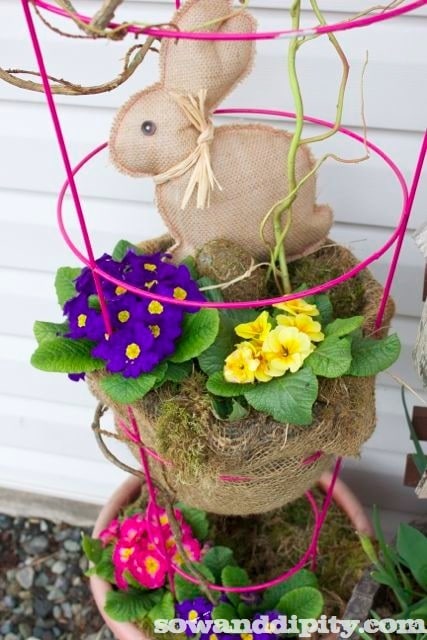 ….and just like that you have an adorable little burlap bunny. 
On the day of your Easter Egg Hunt, try decorating your shrubs with colorful decor mesh ( available at Michaels ) for a touch of whimsy. Fill cheap Dollar Store sun hats with plants for hanging Easter Bonnet containers and have fun with moss decorating large egg cutouts as an alternative to a wreath for the front door.
For more idea's on how to get your yard looking fantastic for an Easter Egg hunt, click on the pictures below.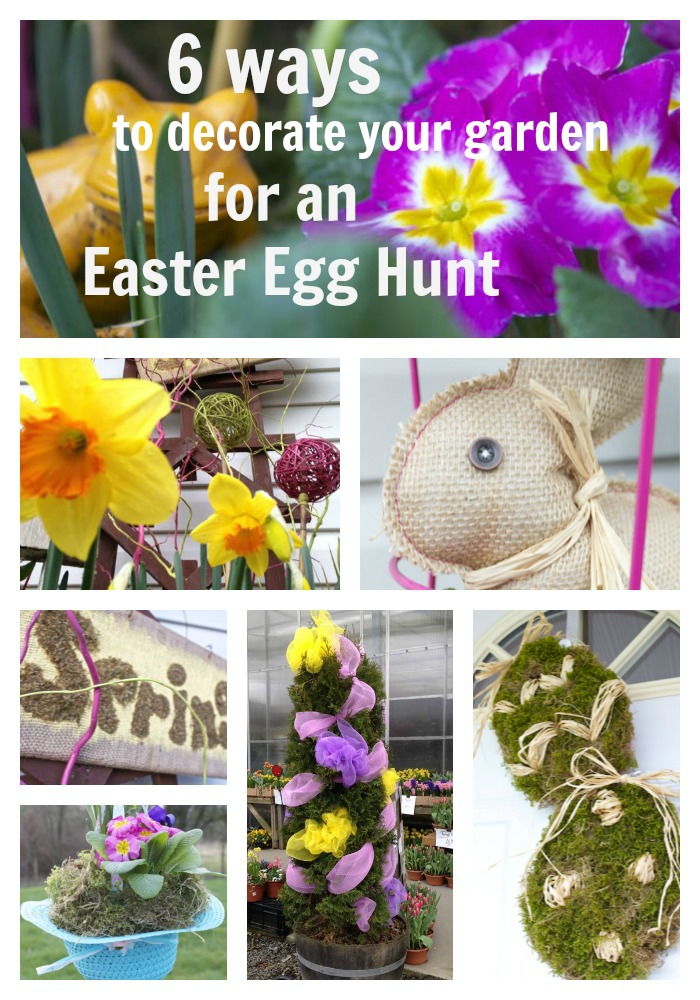 Peace Love Garden