Top Garden Bloggers Share Their Favorite Seed Companies
I recently became part of a group of fabulous green thumbed bloggers that are plant geeks like me! You'll love all of our craft idea's, delicious fresh recipes and of course our combined expert garden advice.
Follow us on our FaceBook Page:
We have alot of plans for 2014 and I'm happy to be sharing one of our first round-ups to kick the New Year off.
This time of year we start looking forward and if you're a dirt diva, it's never too soon to start planning your garden.
Our group has all sorts of favorite seed starting tips which will be featured in a future post….but for now, let's take a look at their advice about choosing seeds and what companies they recommend.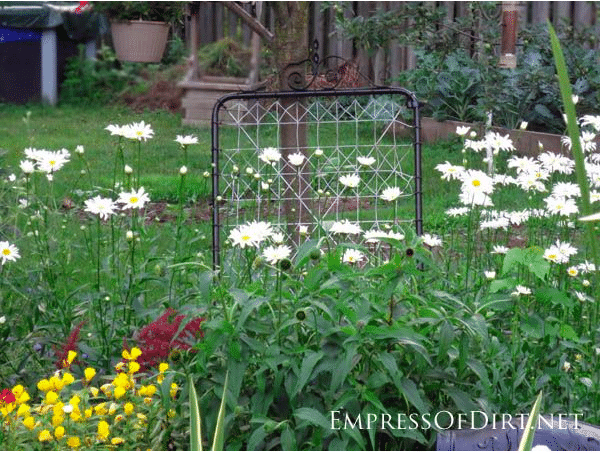 Fellow Canadian garden blogger Melissa of Empress of Dirt, has 2 rules of criteria that she uses when making her seed choices: Organic and Local.
Check out her post where she discusses the importance of supporting seed companies that hold a high standard to the environment as well as providing unique seeds that are hardy to your zone:
Favorite Seed Companies- Empress of Dirt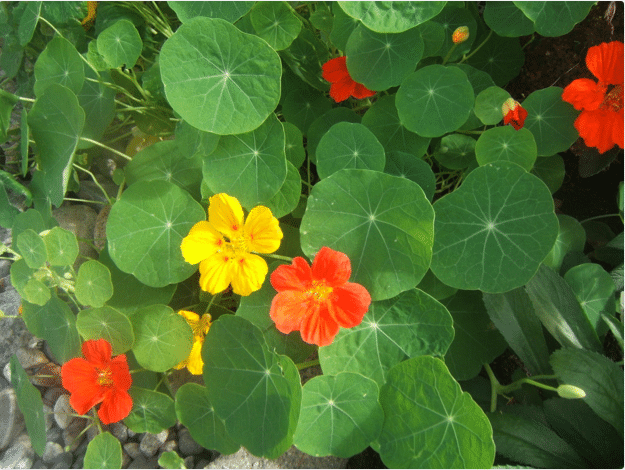 Lynn at Sensible Gardening and Living has some great advice about how to not get too overwhelmed by all the seed catalogs and their promises. She recommends some easy annuals you can start from seed. Visit her post:
Picking Seeds for your Flower Garden- Sensible Gardening and Living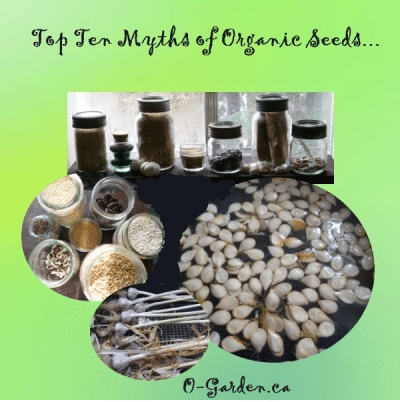 Once you start shopping for a seed source, it's important to understand all the terminology associated with your selections. Jacki breaks out Ten myths of organic seeds and what that really means in her list of things to consider. Read them all here:
Top Ten Myths about Organic Seeds- O-Garden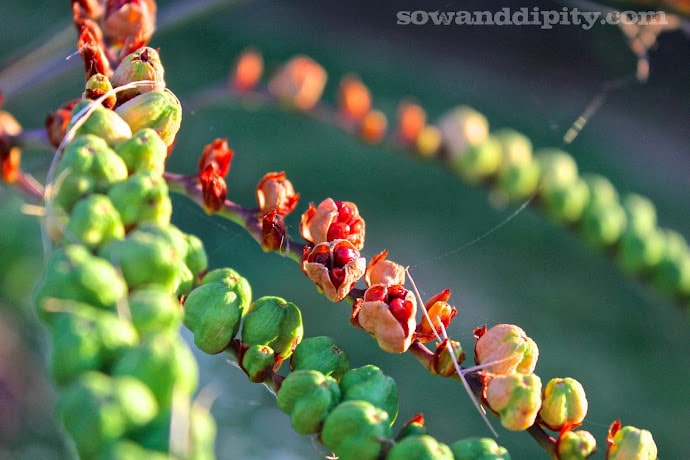 I love to save seeds from my own stock when I can. Quite often I trade them with neighbors, give them as gifts to family and friends, and donate some to our local seed library.
One of my favorite collections this year is my gem corn. See all the colors of this gorgeous heirloom variety here: Glass Gem Corn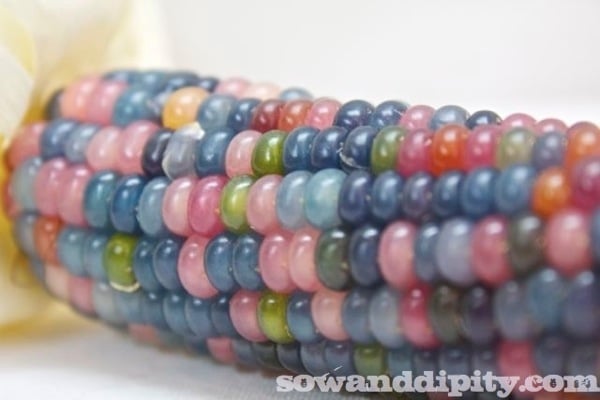 Part of my 2014 plans for the garden nursery I manage, Milner Village Garden Centre  is to create a small space veggie demonstration garden… the seeds I collected from these beauties will definitely be planted there next year!
 But I still have to buy new seed every year and I'm pretty picky about where I get it from. Check out my post dedicated to:
7 Organic Seed Companies Worth Checking Out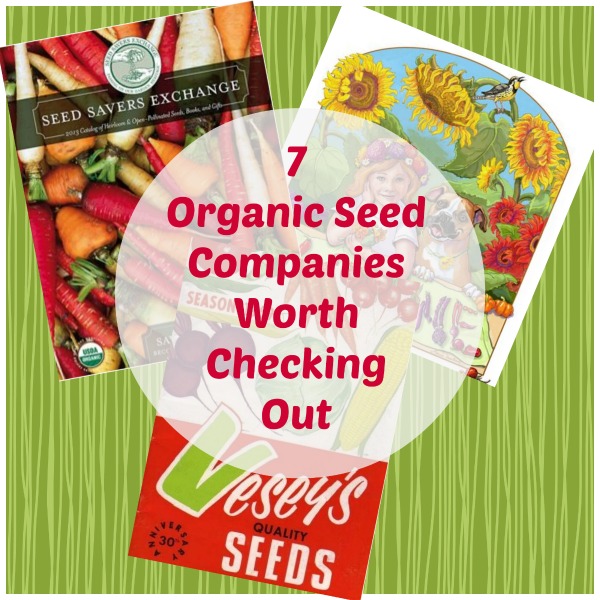 This year is particularly unique as I am not just making this decision for myself but for my customers too. I've come to find that there are two types of people in the garden world…
those that don't care if it's organic…. and those that absolutely DO!
So if I'm going to stock seeds in our store then it has to be something both types will buy and since the first group will buy them regardless of their pedigree, then I'm stocking the good guys.
I've narrowed it down to Seed Savers Exchange ( one of my 7 discussed in my organic seed post above ) and this company which I utterly adore…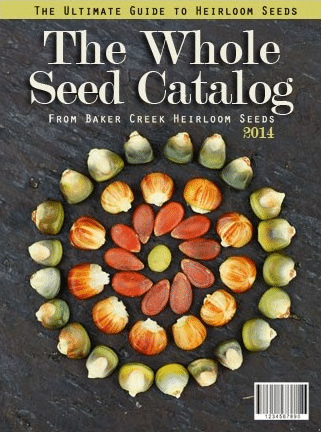 I met Jere Gettle in his signature overalls down at the Chicago Independent Garden Centre Show and saw piles of their heirloom veggies in their display booth. I immediately loved their branding, their down to earth attitudes and of course, their amazing array of seeds.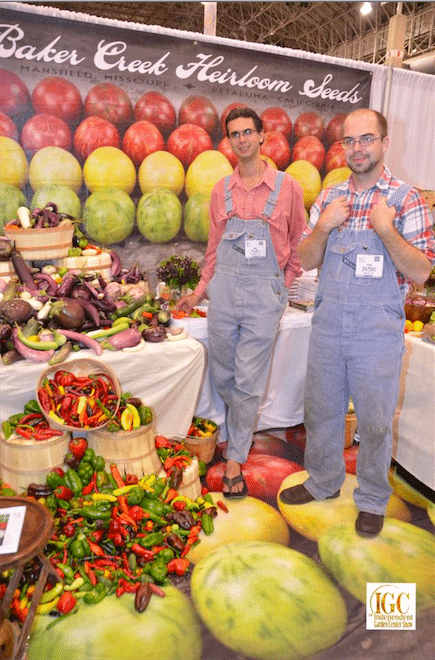 Being that they are based out of Mansfield, Missouri with a hardiness zone of 5b, their seeds are well suited for our northern clime. In addition, they have heirloom varieties you simply can't find anywhere.
They earned my respect in how they run their business… and now I'm going to give them ours.
Check out their site and order their catalog at Bakers Creek Heirloom Seeds.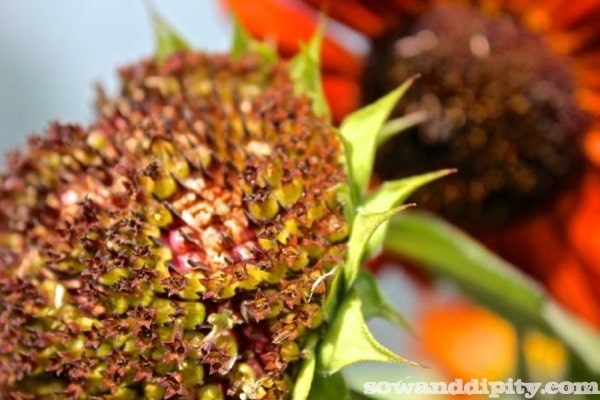 Wow, what a round-up! So much valuable information here from expert gardeners across North America. Take your time to browse and check out all our links.
Follow Sow and Dipity on:

and

Peace Love Garden