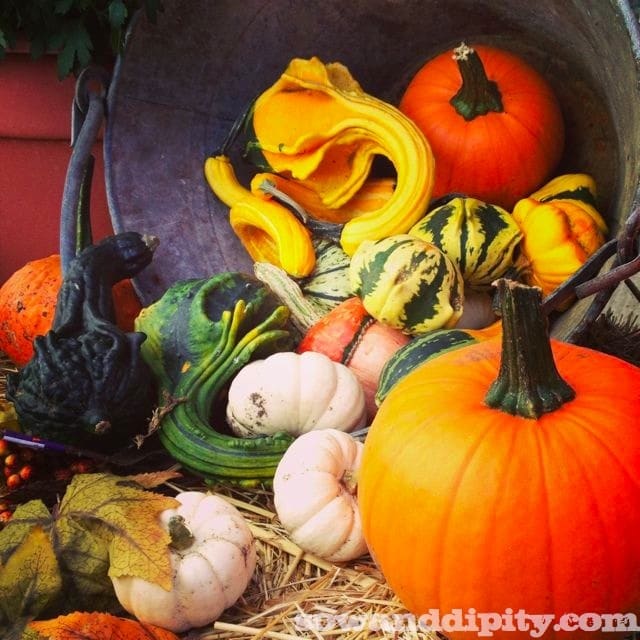 Using Gourds in Fall Planters
I have a new addiction… Gourds! Big ones, little ones, orange and green, red and yellow, and especially blue and white ones. The more warty and crooked the better.
So what's the difference between Squashes and Gourds?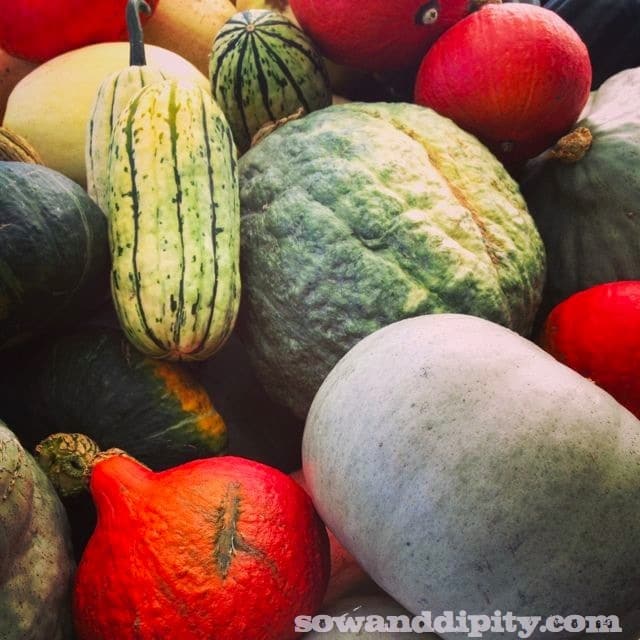 Basically one is edible and the other is not due to thickness of skins or lack of flesh. There's plenty of edible decorative squashes… but the crazy shaped ones are usually in the gourd category.
So why even grow gourds if you can't eat them?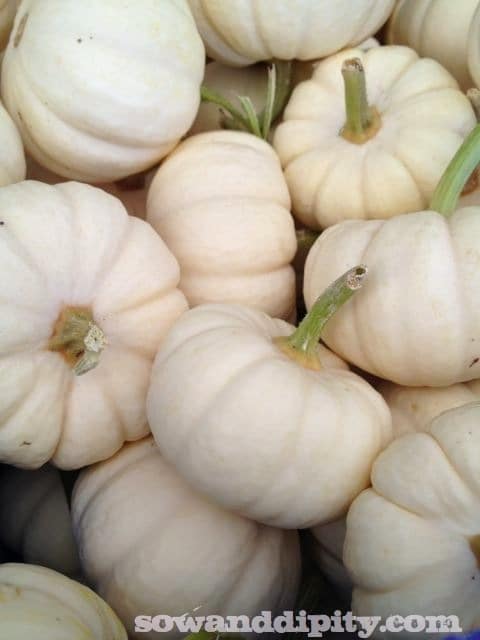 There's plenty of crops grown for other uses besides consumption. Gourds have been grown for centuries for ornamental use, as vessels to carry water, for storing food and supplies, and for making tools, artistic works or musical instruments.
Loofah for instance is from a type of gourd and maraca's are hallowed out gourds filled with dried beans, rice or seeds.
I was trying to grow some gourds this year and I did okay… but I plan to give over more real estate to it next year. I wanted birdhouse gourds so I could dry them for decorating… however, they never put on the size I wanted. I did get a few though and I love them, every one.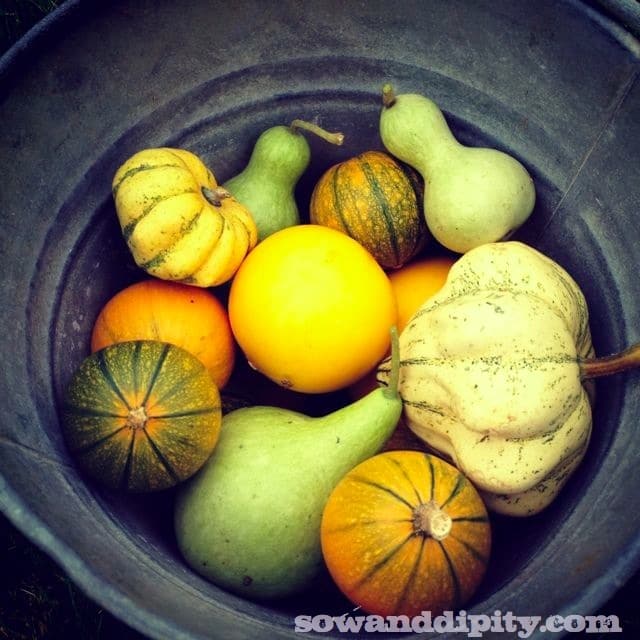 My other fall success's include my cabbages, brussel-sprouts and ornamental corn so I'm pretty happy with the gardens autumn production over all.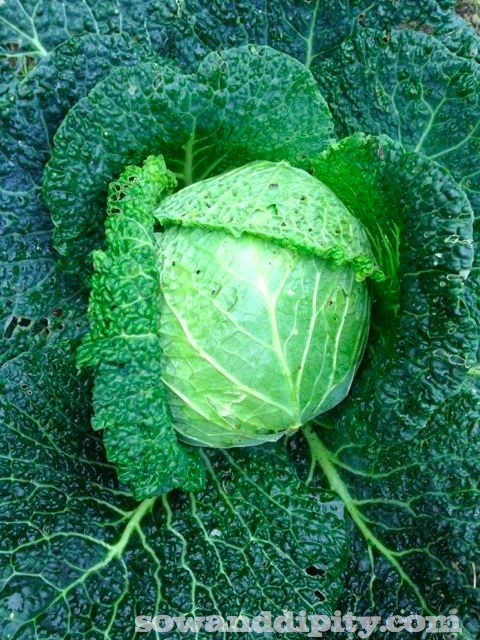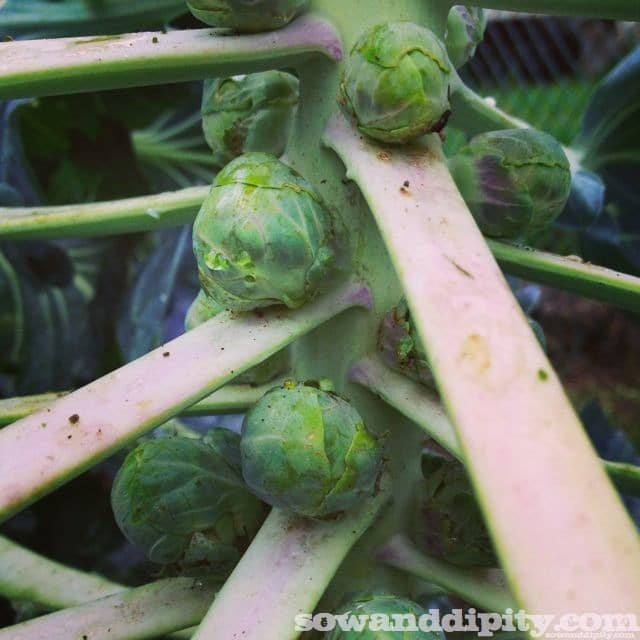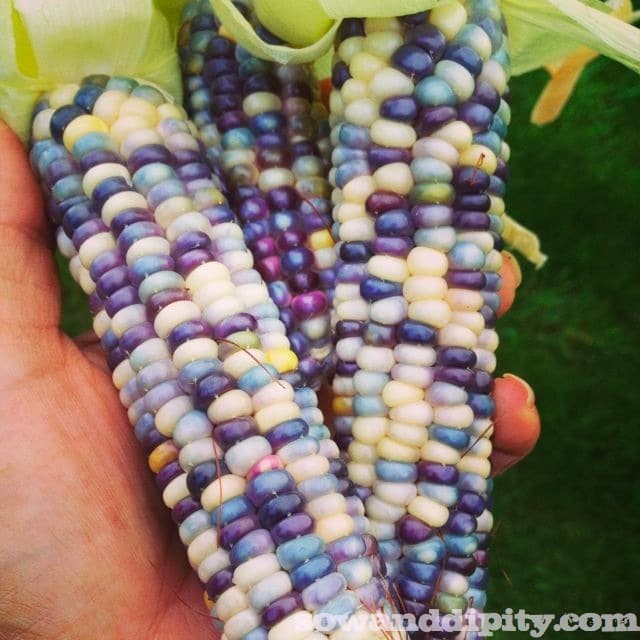 A local nursery grows tons of gourds in their fields and was kind enough to let me wander through and pick a few crates of the amazing varieties they had growing.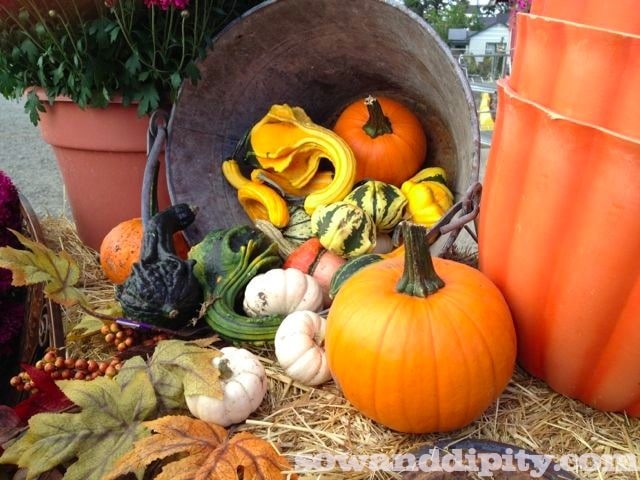 I wanted some not just for vignettes or for decorating holiday dinner tables… but for planters. Here's a beautiful planter I put together to show you how much fun and interest a couple of gourds can add to your work of art.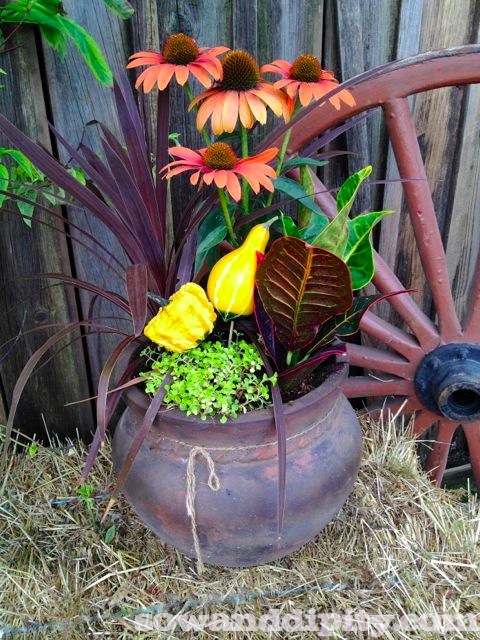 I simply used skewers to poke through the hard shell and then stuck them into a pretty fall colored combo. Isn't this Echinacea the most prettiest color?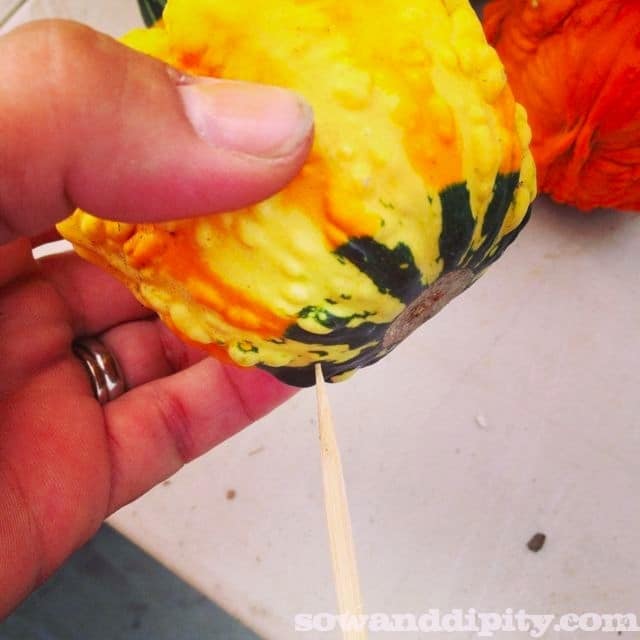 Have fun growing gourds and unique squashes to add to your decor or holiday table. A great source for interesting heirloom varieties is Baker Creek Heirloom Seeds at www.rareseeds.com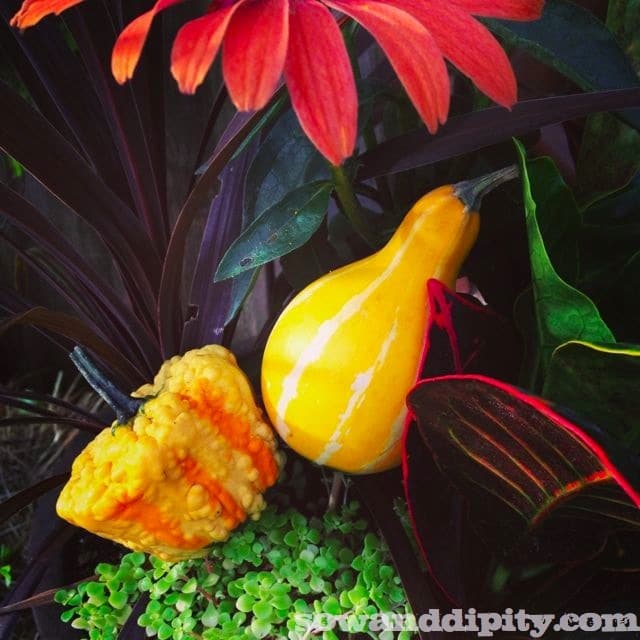 See 14 Gorgeous Fall Planters for more designer planter ideas.
Happy Harvesting!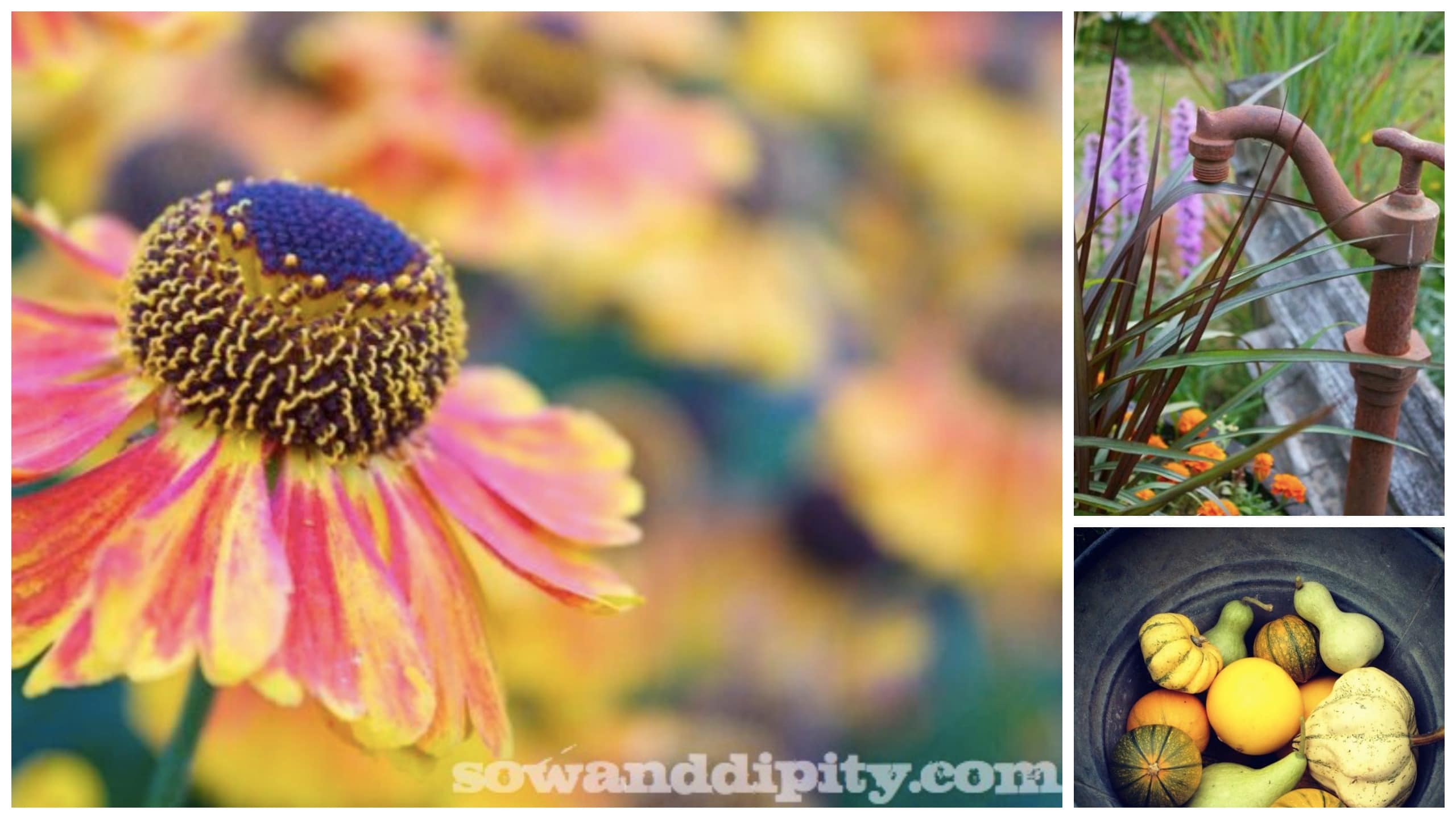 Follow Sow and Dipity on:

or

Peace Love Garden