TOUR OF HISTORIC STEWART FARM
Have you ever been to a Seedy Saturday? This is where local gardeners and plant geeks get together to swap seeds and stories. I was recently invited by the City of Surrey to come out to the Seedy Saturday held at Historic Stewart Farm in Crescent Beach. 
I shared a presentation on my new book Countertop Gardens, chatted with other gardeners and toured the amazing grounds of this gorgeous heritage farm. 
The perfectly preserved buildings are surrounded by meticulously groomed gardens. Native plant species line pebble walk ways and peak around corners. The apple blossoms were bursting forth while the yellow Forsythia seemed to glow on this particularly cold and drizzly day.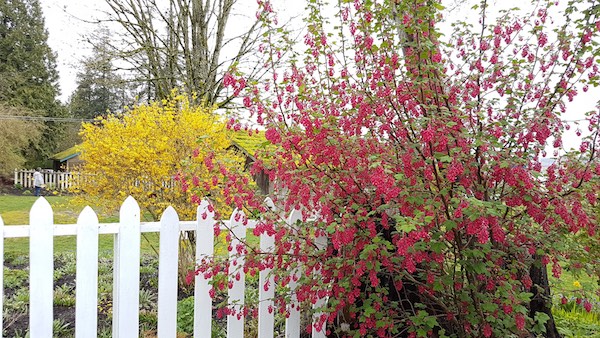 Despite the skies refusal to open up and let the sun shine through, the folks that came out to this years Seedy Saturday didn't seem one bit dampened in spirits. While they visited vendors booths, I decided to tuck inside to the heritage family home.
Staff were adorned in traditional attire and were more than pleased to share tales of days long ago. Although they most likely have recited the same stories again and again, their passion for the history of this farm was very clear.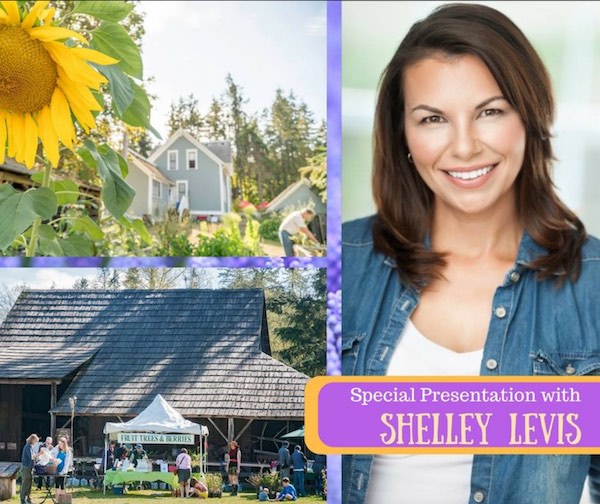 This is the perfect place to pack a picnic lunch and take the family out for a relaxing afternoon activity. If you're looking to get some great photos, there are so many picturesque scenes to choose from.
They also host Tea Time at multiple times of the year, including Mother's Day. Check out their scheduled events to get involved in the many activities held at the farm.
After my presentation, I had some time to shoot some footage of the beautiful grounds and amazing buildings. Check out what I discovered during my afternoon at the Historic Stewart Farm! 
I cannot wait to go back in a few weeks to see how it looks once the plants have filled out. I might even go for a spot of tea!
For more information about the Historic Stewart Farm located at 13723 Crescent Road, visit http://www.surrey.ca/culture-recreation/2875.aspx
Subscribe to our seasonal newsletters! That's right, you will only get an email 4 times a year. The newsletter is packed with garden tips, fun DIY's, fresh recipe ideas and decor tips that are sure to inspire you.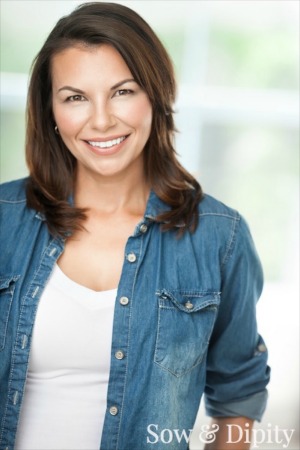 Speaker, Writer, Gardenprenuer. Making the world more beautiful one plant at a time. My mission is to inspire others to get growing and to think outside the pot!