Three Small Space Garden Ideas
Gardening is easy, gardening is fun… and it doesn't take a lot of space or know-how to get started! If you're ogling over garden pictures on the web but your eyes are bigger than your garden, here are three small space garden ideas you can make in an afternoon.
#1 Square Foot Garden
If you're looking to serve your family fresh home grown veggies this year but space is an issue, all you need is a 4′ x 4′ sunny spot in your garden to make this simple Square Foot Garden Bed.
Add a lattice to the back of the bed for beans or cucumbers to max out the available space. All the step by step instructions including recommended seed spacing are in this post:
#2 Keyhole Garden
Want to combine a compost heap and garden bed into one? This Keyhole Garden Bed Method was designed to maximize space, use recycled materials, save water and self fertilize with natural nutrients from kitchen scraps.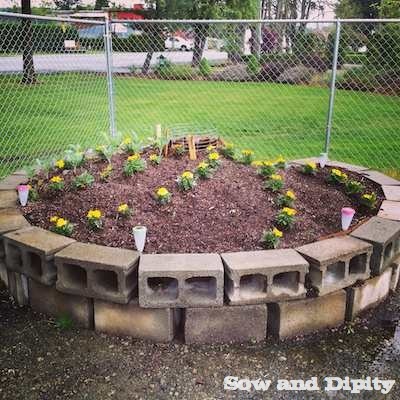 This small space garden is perfect if you have a little more room and it has a ledge to sit on making this ideal for those that have trouble bending over. Get the full instructions for this garden bed here:
#3 DIY Spiral Herb Garden
Garden beds can be a work of art too. This spiral garden is perfect for growing herbs, strawberries or bee loving pollinator plants.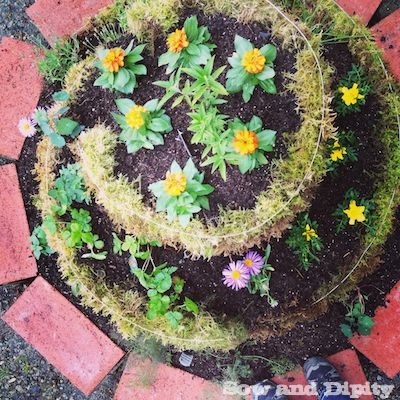 It uses just a few easy materials but the results are fabulous. This small space garden is perfect tucked in a sunny corner and planted up with kitchen herbs for quick fresh ingredients for healthy cooking.
Find the easy step by step tutorial here:
Tiny plot's and small garden spaces can produce plenty of fresh food. Try any of these Three Small Space Garden Ideas that best suit your needs and get growing!
Peace Love Garden