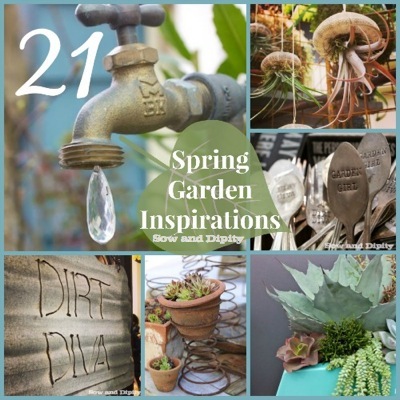 The NorthWest Flower and Garden Show is an annual event full of design idea's, horticultural delights and Spring Garden Inspirations.
I make the trip from B.C. down to Seattle every year to see what's new and to rejuvenate my gardening soul during the cold, dark days of winter.
It's been a couple of weeks now since the show and I have had time to sort through the hundreds of photo's I took. So, here is a look at some of the treasures I found that are sure to inspire you too!
Seattle is known for it's artisans who specialize in beautiful hand blown glass. Vendor booths are stuffed full with glorious works of art and the trendy display gardens feature some of the finest pieces you'll ever see.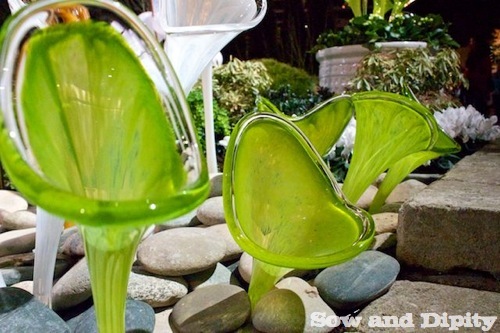 There was plenty of garden decor and goodies that I found hard to resist. Booths are filled with shelves of horticulture books, hammered metal signs, ceramic garden mushrooms, and ton's of handmade unique items.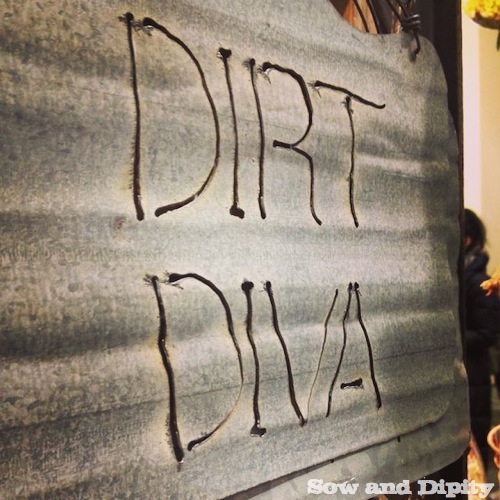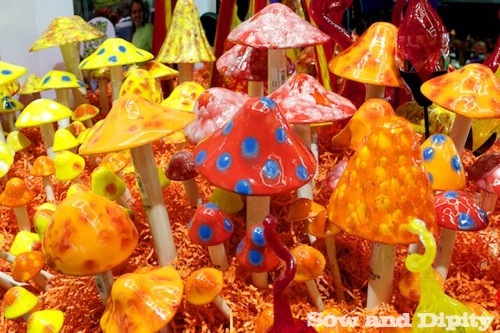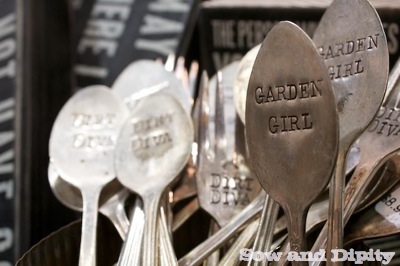 No show is complete with out a little junkin'! I loved the use of scrabble pieces and bed springs this year, they were used everywhere.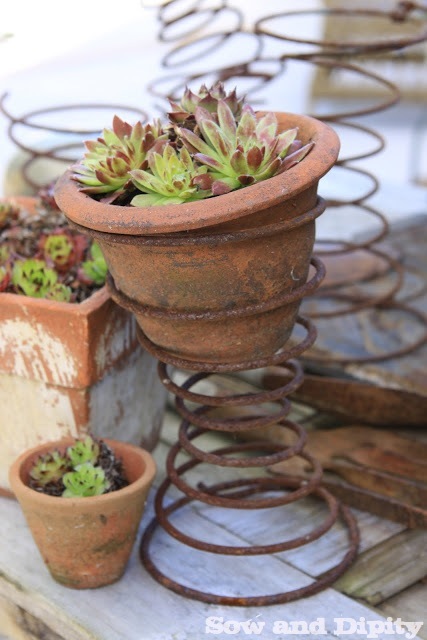 Succulents were still all the rage. Combined in old crates or modern stylish containers, they are still a consumer favorite.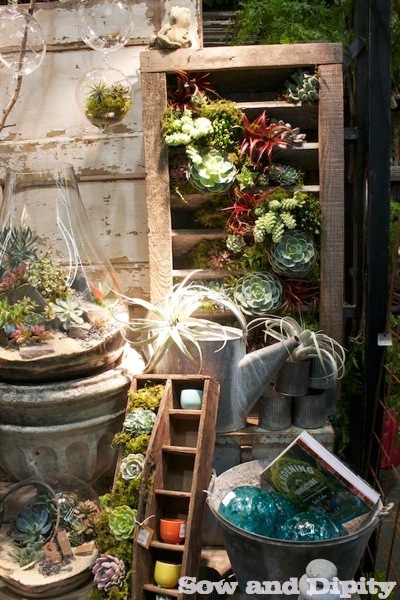 Of course the show is all about the fabulous display gardens and designer vignettes and this years Northwest Flower and Garden Show didn't disappoint the thousands of people who flock there looking for spring garden inspirations.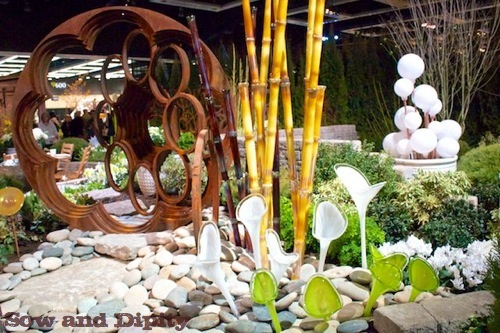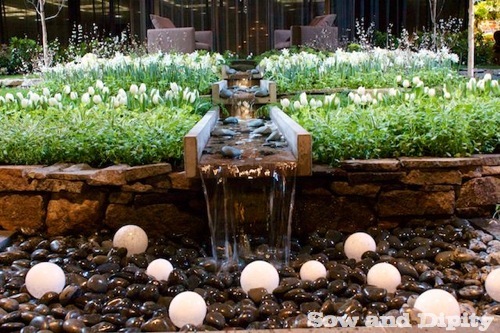 I never rush through viewing the booths. With my camera ready and my eye's open, I look for little design idea's to collect and share.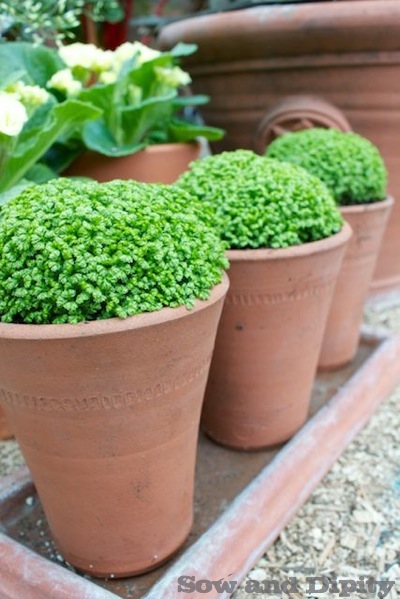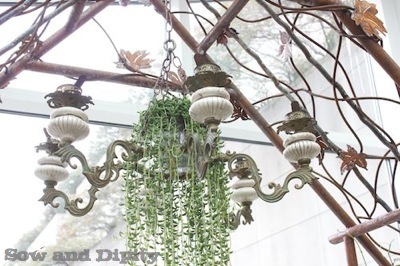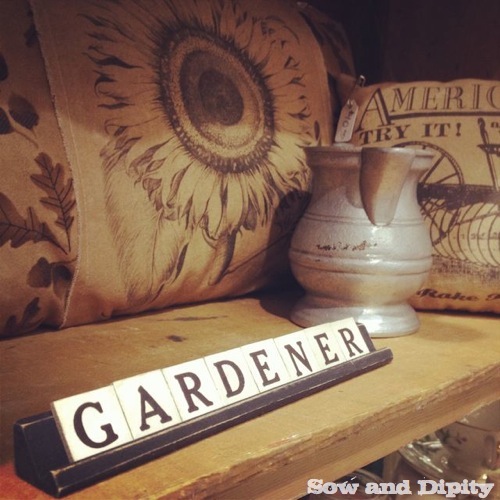 Hanging gardens are huge this year. From crochet and driftwood to seashells and tin, you will see all sorts of apparatus's to string up your botanical plants in the months to come.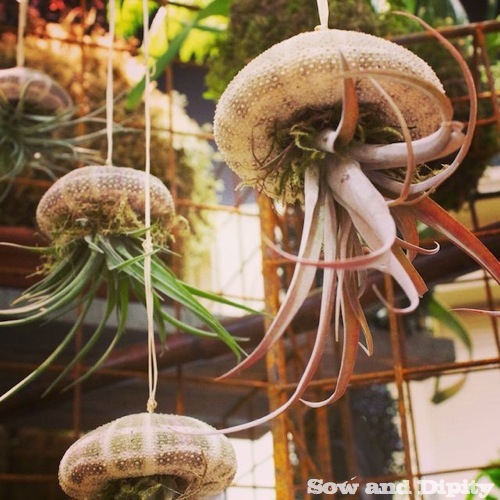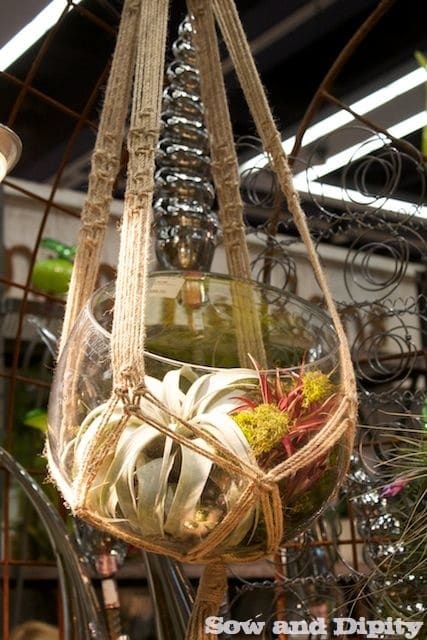 I hope you enjoyed seeing the NorthWest Flower and Garden Show through my eyes and that it gave you plenty of spring garden inspirations for the upcoming season.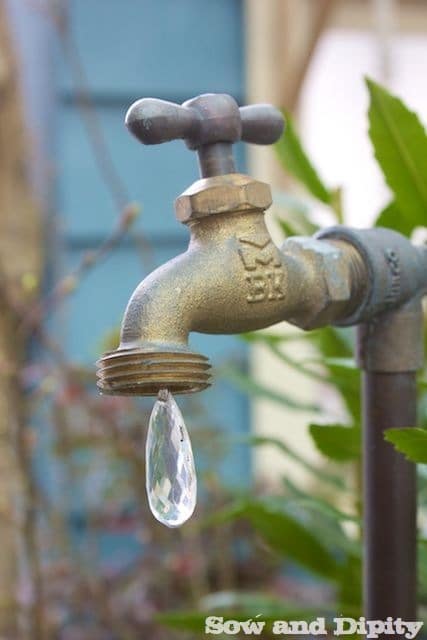 Follow Sow and Dipity on:

and

Peace Love Garden