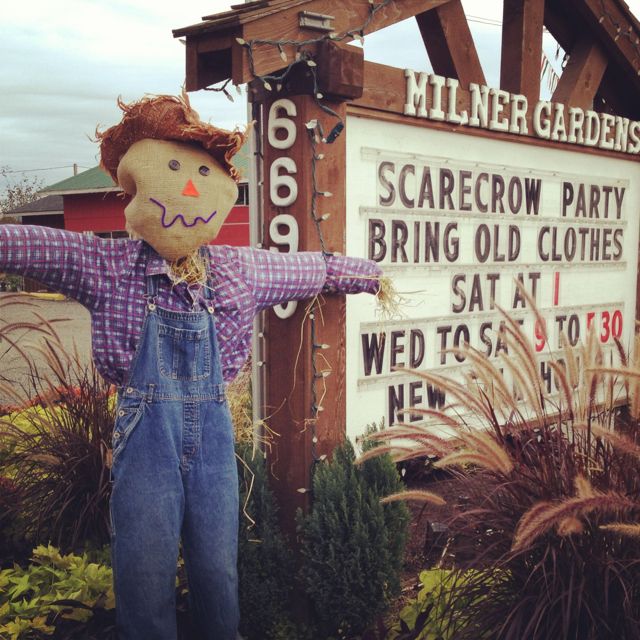 Scarecrow Party
On my nursery tour in Chicago, I was inspired by one of the stops that were planning a Scarecrow party and I decided that we would do that too!
But what exactly do you need to get this party started?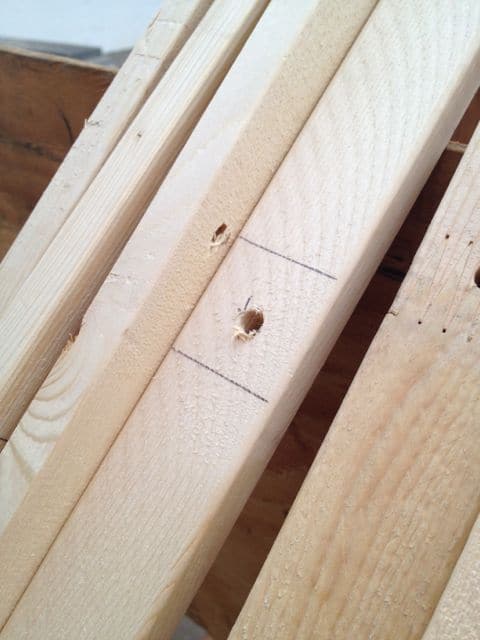 First, you need a frame.
I bought  1″ x 2 " x 8's and cut them into 6′ pieces ( for the body ) and 4′ pieces for the arms. I found though that these made exceptionally big Scarecrows and that a smaller one at 4′ ( h ) x 2′ 8″ ( w ) was good for child size Scarecrows.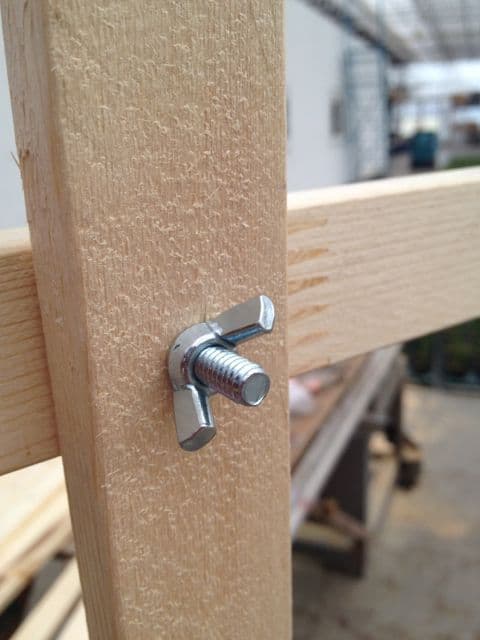 I cut the wood on a angle at the bottom so it would wedge in the ground better. A hole was drilled through both pieces where it would cross and I used a bolt and wing-nut so that it could be folded up for storage.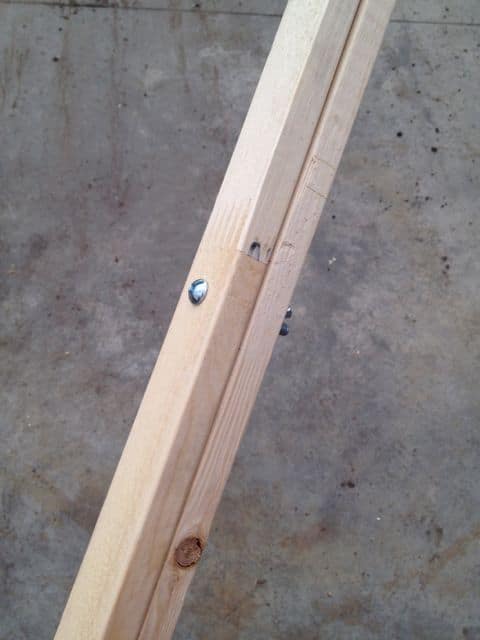 The Scarecrow building area had 3 stations. The face making station, the body building ( hay ) station and the hot chocolate/snack station.
The face station had all the fixings for kids to create whacky characters. Included were large googly eyes, pipe cleaners, pom poms, felt triangle noses and safety pins.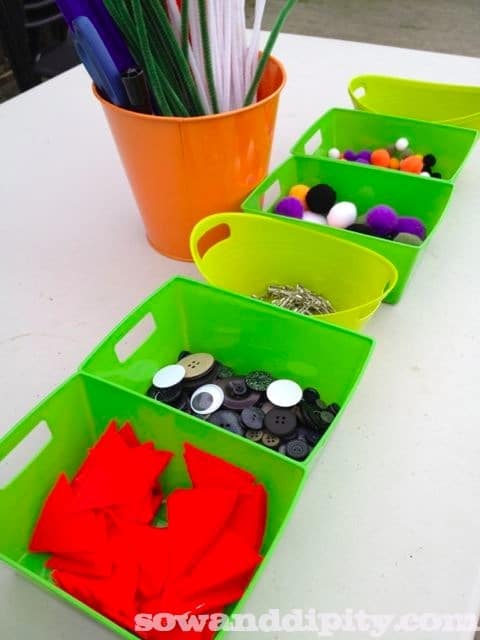 Scarecrow building is messy business, hay gets everywhere. That's why we were hosting this event at the store… go ahead, make a mess…. it's all good!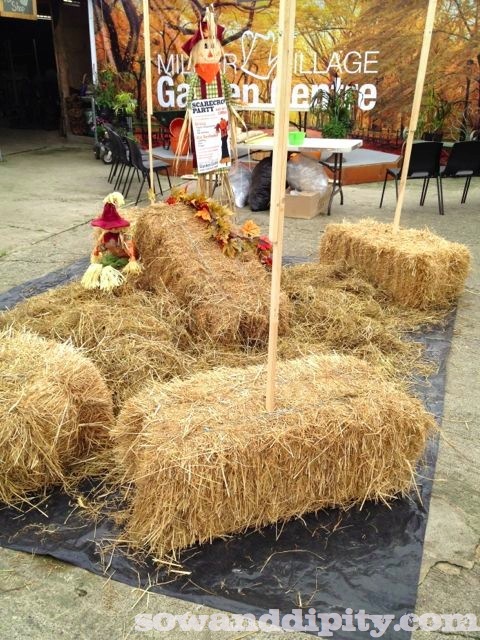 We set up hay bales so that folks could stand their Scarecrow frames up in them as they worked on their character. I provided plenty of recycled plastic shopping bags to use as stuffing for the head and body.
Half bales were also created for people to buy so they could create a fall theme at home. Most folks don't need a full bale as they are to big.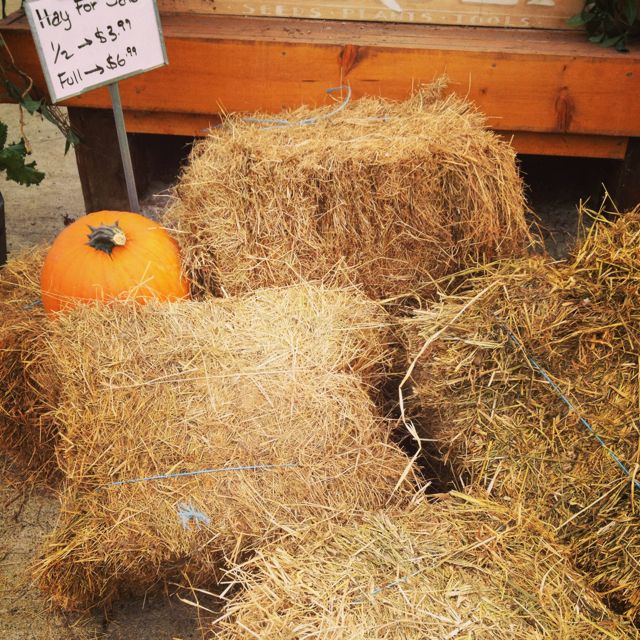 The snack station included hot chocolate, marshmallow's and cookies. If I had more time to get all Martha Stewart, I may have made pumpkin cookies….next time 😉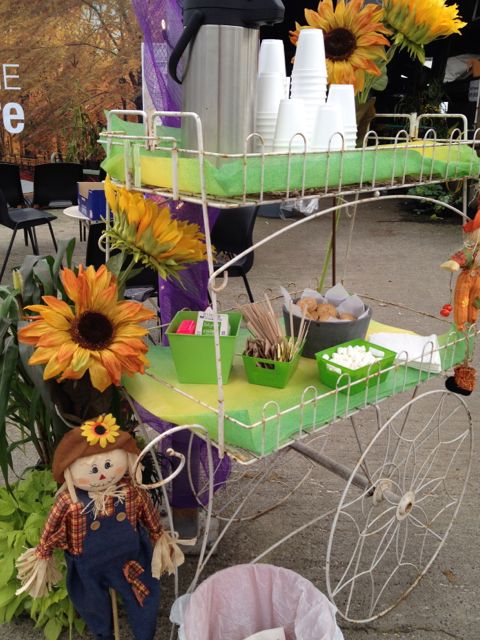 Everybody had a blast. Moms and Dads, sisters and brothers… working together to create their whacky characters, so much fun!
My girl Natalie helped put smiles on faces all day… literally!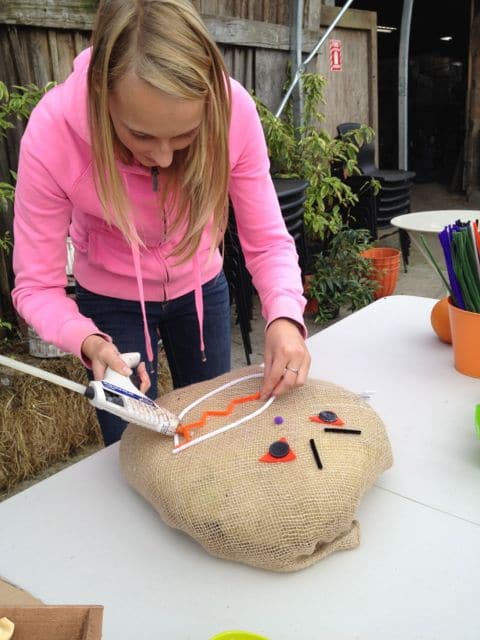 Kids ate cookies…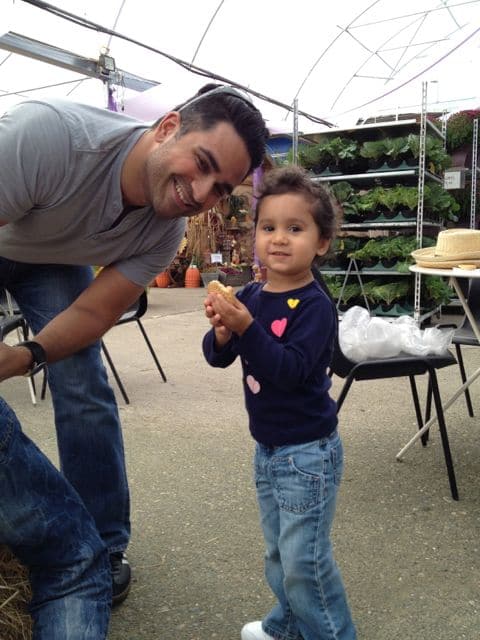 and helped stuff hay.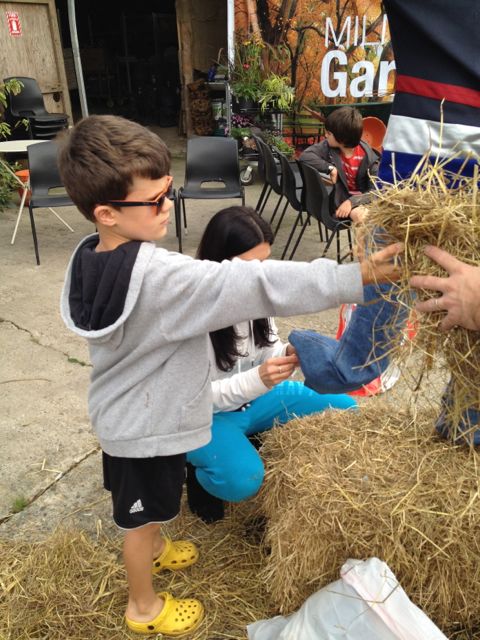 They used their own old clothes…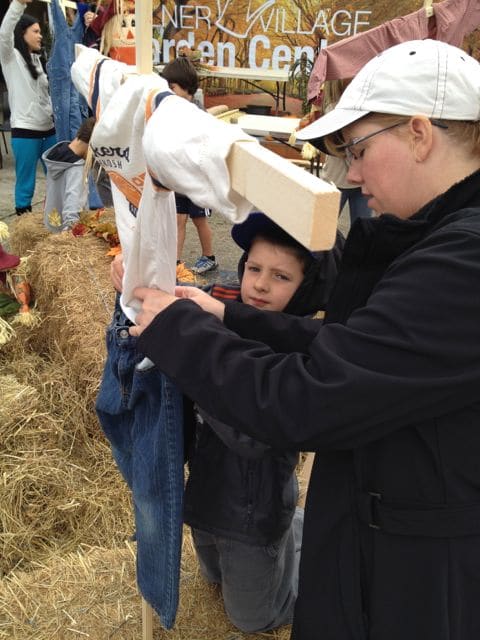 …. and created sports hero's like Luongo here.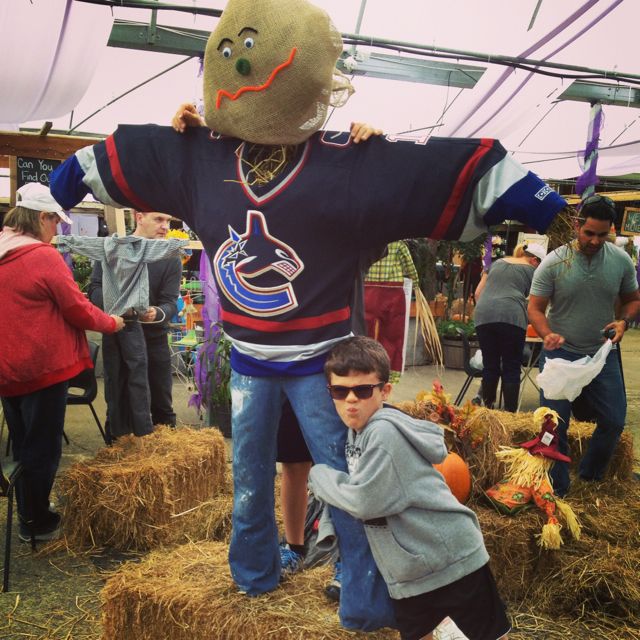 Some folks made new friends…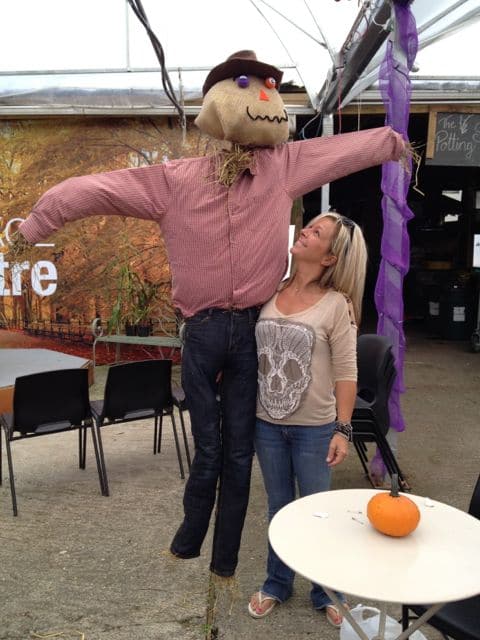 ….others made new family members.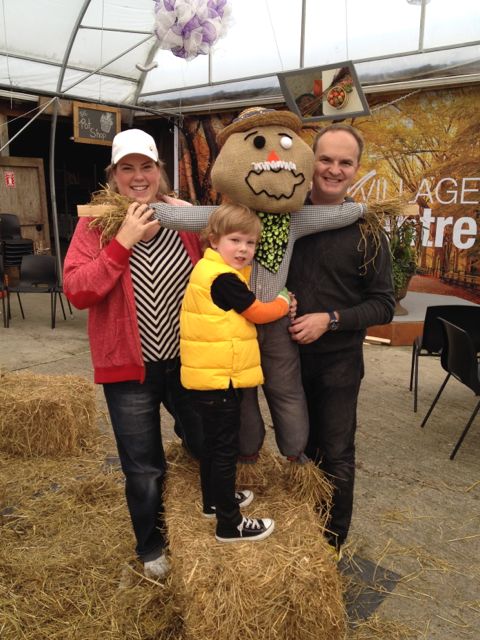 And smiles were guaranteed…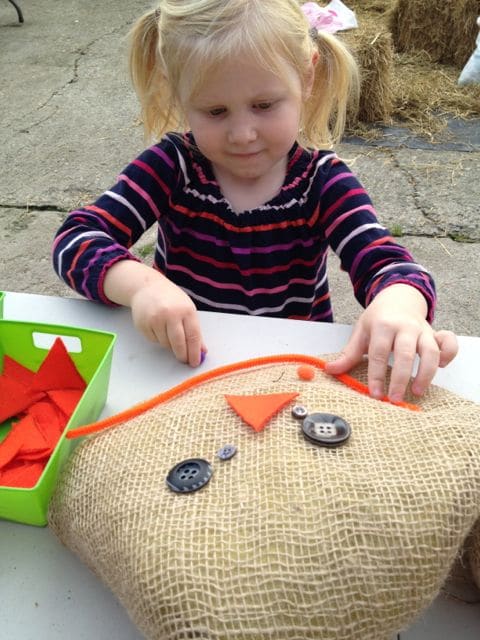 Hope this inspired you to host your own Scarecrow party… we most certainly will make this an annual event at Milner Village Garden Centre.
Follow Sow and Dipity on:

or

Peace Love Garden