Roses are….Blue?
I decided to show case some unlikely picks for this months romantic holiday. Breeders are constantly stretching the limits of these garden beauties and what we have to show for their efforts is nothing less than spectacular.
The Black Baccara Rose is not….well, black. It's just a very dark shade of red but the tighter the buds when young the darker they appear. There really is no such thing as a true black rose and not a regrettable thing either, as they symbolize the ending of something or tragic love. Not a very popular choice for this particular holiday.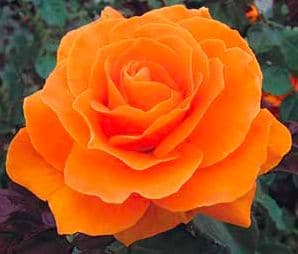 Here's a beauty! I love orange, it's one of my favorite colors in the garden. This specimen is aptly named Vavoom. Orange roses signify fascination, desire and fiery passion. Hmm…this one might actually be a better choice than red depending on the relationship, va-va-voooom….
This incredible introduction called Green Beauty will be available soon, it's Bred by Olig Breeding in Japan. Green roses symbolize fertility, life and abundant growth…. perhaps an expectant mother would appreciate these for Valentines day.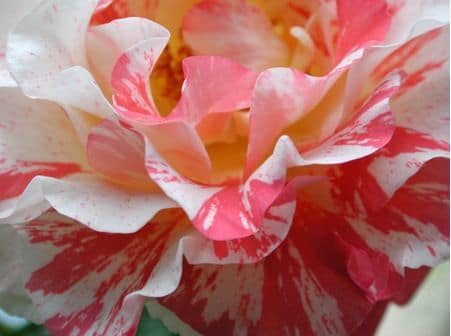 Roses can be bi-colored and striped like this one called 'Alfred Sisley'. A pink rose generally means happiness, appreciation, and joy. A good choice to give to a friend you admire.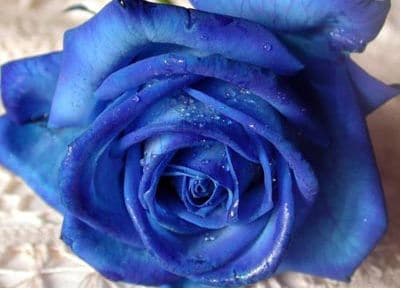 Ahh…..the most desired blue rose. Unfortunately, blue roses don't exist in nature. If you see any it's either been dyed or spray painted but this hasn't deterred the breeders. The race is on to see who can hybridize the first true blue specimen. It's no wonder that the color of this rose means unattainable or impossible.
Hope you enjoyed this peek at some of the roses that didn't make the romantic quotient for this lovers holiday….have a Happy Valentines Day.
*

When ever it was possible to attach a link I did, but since I collect a lot of images off of Pinterest, quite often the link is unavailable. If you ever see a project that was yours, please notify me so that I may give you proper credit.