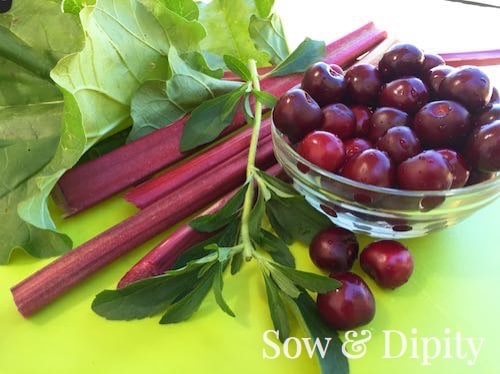 Rhubarb and Cherry Compote
Two things ready right now are Cherries and Rhubarb. I've done plenty of recipes with Rhubarb using strawberries or raspberries, but when I was given a bag full of cherries from a friends garden I thought, why not try combining these two red delicious ingredients together and see what I get.
The results were scrumptious….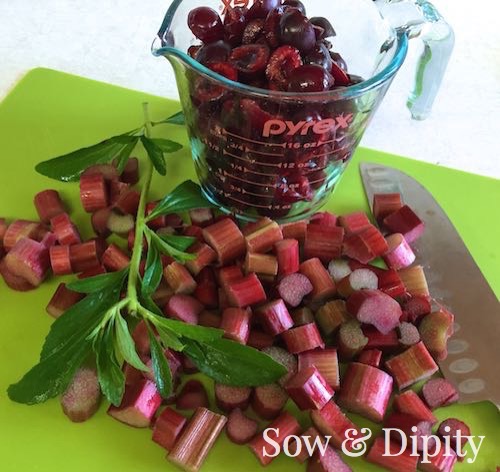 Pit the cherries and dice the rhubarb and toss into a sauce pan with the water. Once they begin to break down and simmer, add your sweetener. You could add white sugar to taste, but I chose to simmer a handful of fresh Stevia cuttings (leaves and stems) and added some local honey to the batch to get to the desired sweetness.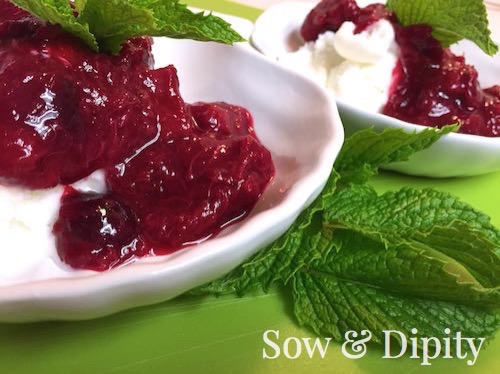 After the Rhubarb and Cherry Compote had cooled, I served it on top of some fresh local lemon goats milk Gelato from the Milner Valley Cheese Farm. Garnished it with some fresh sprigs of mint and voila… dessert made with all fresh local ingredients.
Rhubarb and Cherry Compote
2 Cups Pitted Ripe Cherries

2 Cups Diced Ripe Rhubarb

1/2 Cup of Water

Stevia or Honey to desired sweetness

Fresh Lemon or Vanilla Gelato or Ice Cream


Fresh Mint for Garnish
More Garden to Table recipes to come! Don't miss edible flower appetizers, cool summer soups and homemade preserves. Subscribe now!