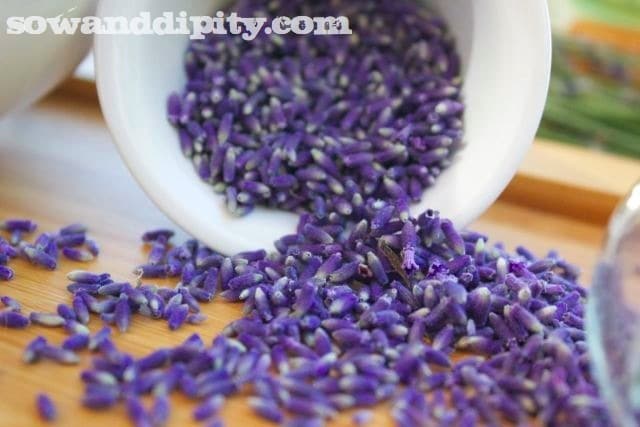 Lavender Balsamic Lamb Marinade
Grilled lamb chops will never be the same after you try it with this marinade! My husband and I loved this recipe and you will too.
Lavender is similar to rosemary in it's woodsy flavor when used as a savory ingredient to marinade meats. You'll be amazed by how this distinct flavor pairs so perfectly with lamb.
Only use lavender that you have grown for at least one year or culinary lavender that you purchased from a specialty food store.
Combine ingredients and pour over lamb chops in a plastic bag. Allow it to marinate for about 3 hours before cooking. Tie a small bundle of lavender together and place it on the grill when it's time to cook the lamb, the smoke from this enhances the flavor of the meat as it cooks.
Lavender Balsamic Lamb Marinade
(Adapted recipe from Barbecues and Salads by Christine France and Steven Wheeler)
4 Lamb Chops (or racks of Lamb)

1/2 Shallot, finely chopped

1 Tablespoon fresh Lavender buds, chopped

1 Tablespoon Balsamic Vinegar

2 Tablespoons Olive Oil

Juice from 1/2 a Lemon

Salt and Fresh Ground Pepper
Serve this with a light salad like the one I did, Garden Fresh Mesclun Greens and Nasturtium Salad topped with local Chevre and Cilantro Mint Vinaigrette.
2 Tablespoons Chopped Cilantro

2 Tablespoons Chopped Mint

1/4 Cup Olive Oil

2 Tablespoons White Wine Vinegar

Touch of honey for sweetness

Salt and Pepper to taste
Many more delicious garden to table recipes to come! Don't miss any and subscribe!