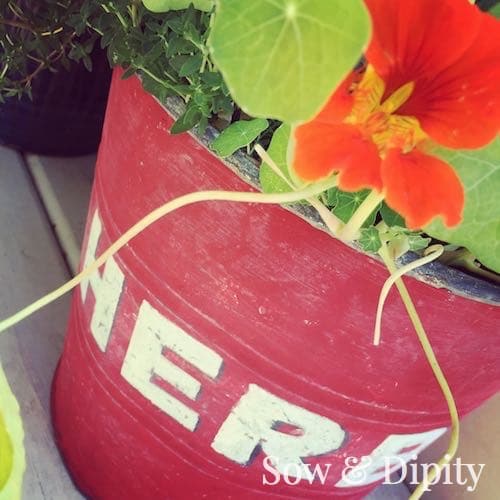 Edible Flower Planter
How adorable is this bucket? Well, I have to give thanks to Carrie over at The Passionate Home for this contribution. She painted up this bucket with chalk paint for my talk at the McBurney Summer Series Event on Edible Flower Planters.
She has an amazing little store that you could get lost in for hours… Psst DIY'ers… she has a full line of chalk paint!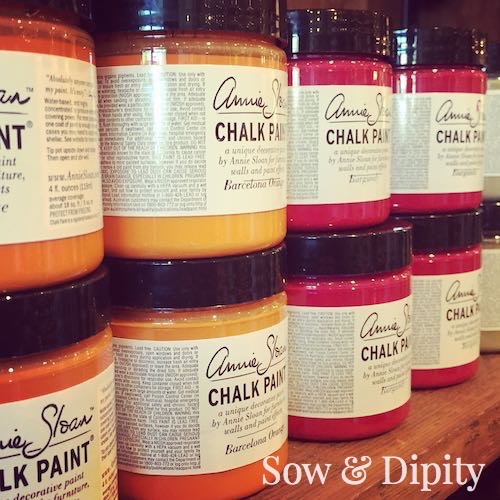 Once you have a planter you just adore, plant it up with edible flowers that you can serve up to your guests this summer or use in a bath for a relaxing experience. Read on for this combination!
For cool summer beverages I planted Borage for it's cucumber like essence. It's perfect frozen in ice cubes or tossed fresh into a tall glass of water with sliced cucumbers. The leaves are edible too and should be cooked liked spinach.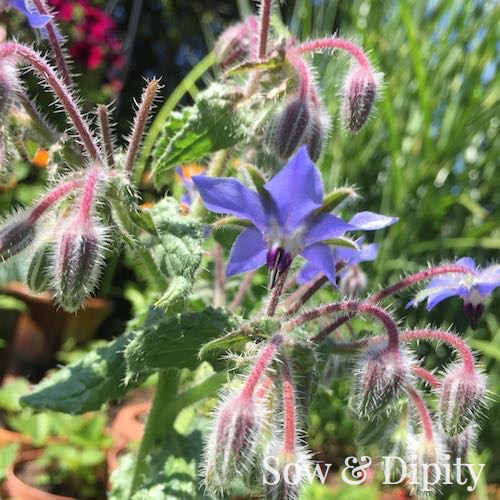 I recently did up a batch of Cucumber Basil Mojito's for a ladies group and they loved it! Look how pretty those blue flowers are floating on top of this refreshing green beverage!
Click the Picture for the recipe…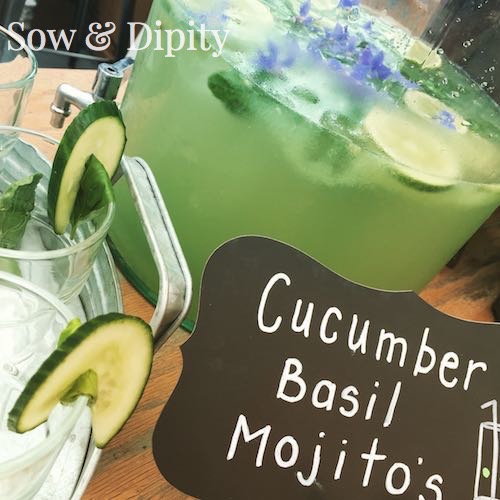 Calendula is another favorite of mine and I use this for scattering on salads. The bright orange petals look lovely and add a touch of zing! Try adding to an herbal butter or create an herbal oil by simply infusing dried petals in avocado or olive oil for homemade beauty products.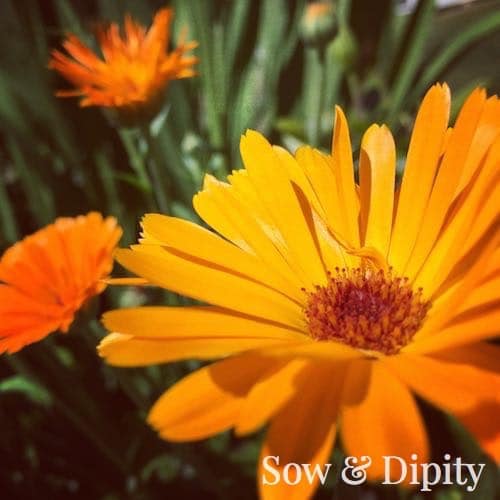 For the trailers I used Nasturtiums, thyme and chamomile. The flowers of thyme are delicious served on top of creamed soups or tossed with a little butter on fresh grilled asparagus spears. I recently steeped fresh thyme in boiled distilled water, then combined 1/2 cup of the brew with 1/2 cup of witch hazel for a refreshing facial astringent.

Chamomile flowers can be dried and saved for a sleepy time tea or steeped in a warm bath for a relaxing experience.
Use a good pair of snips when harvesting flowers like Fiskars Micro-Tips Pruners, you can get close to the flowers without damaging the rest of the plant.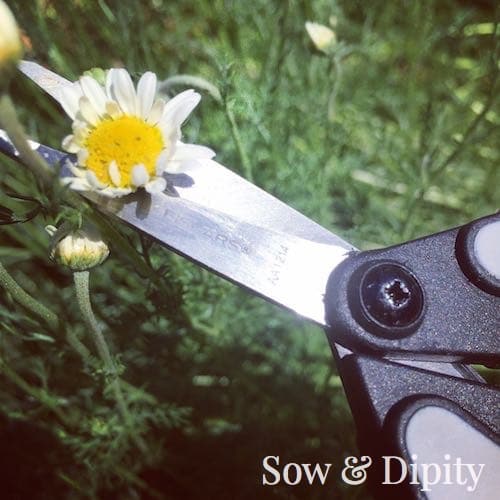 I've been loving my Nasturtiums this year! They look amazing served on fresh salads or stuffed with goat cheese. Such a treat to enjoy! Try this recipe out on your guests and they'll be amazed (so simple it's ridiculous!)
Herb Cheese Stuffed Nasturtium Flowers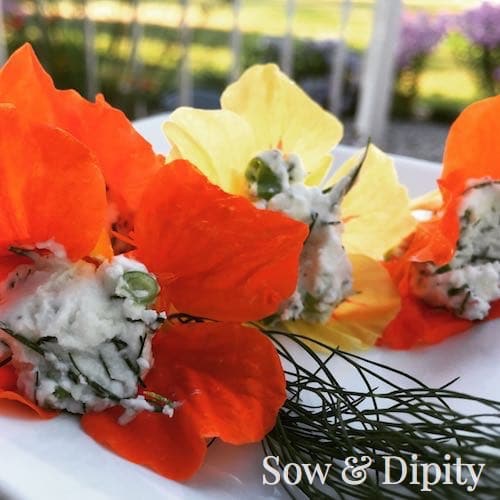 This edible flower planter sits on my deck and is just as beautiful to look at as it is to eat! Have fun putting together a combination of pretties that can be served during dinner or enjoyed in a tea or bath.

The harvest keeps going on and on and there are a ton of recipes to come. Don't miss any by subscribing now!