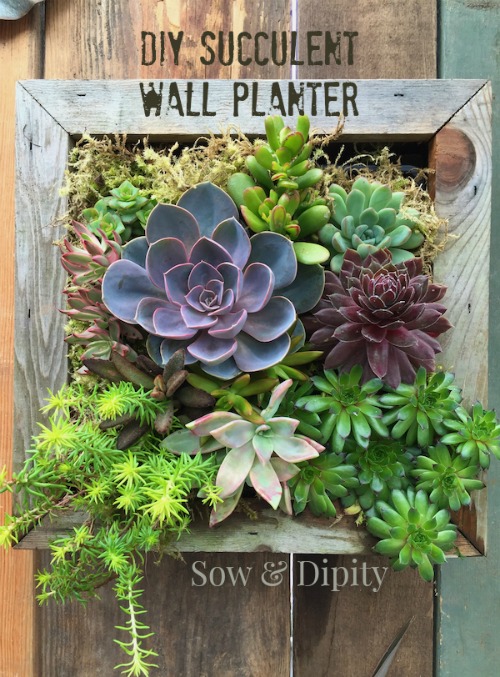 Easy Succulent Wall Planter
Everyone LOVES succulents. How could you not? They are adorable, come in an amazing array of colors and each one of them has a quirky personality. The biggest question I get working at Arts Nursery is:
How do I keep them alive?
Simple, don't love them to death!
I am very happy to announce that Sow and Dipity has partnered with some amazing brands. As a personal rule, I will only promote products I believe in and that match my set of values. In exchange for the generous samples they send me and/or compensation, I am proud to demonstrate them to you.
The most common problem is that people OVER WATER them! I know, you're going to say that you don't… but I bet you do.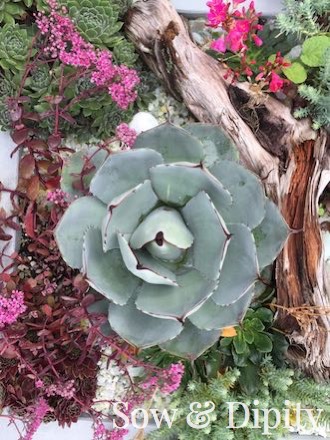 Think of it this way, the thicker the leaf of the plant, the less watering it requires. Succulents and Cacti store water in their leaves. Arid regions of this world can go months without rain and the plants that grow there have a back up system of storing what little moisture falls from the sky when it does decide to come down.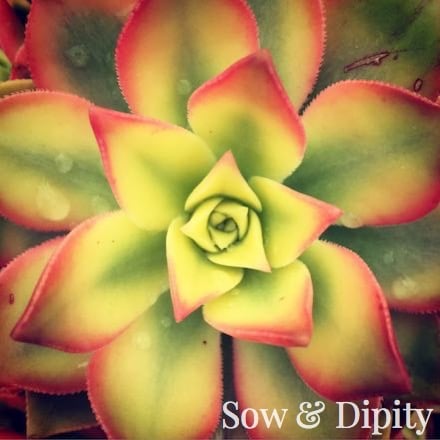 SO, watering once a week is definitely out if you live in a cooler part of the world. If your plants are outside in the summer and it's hot and dry… then yes, you can get away with a weekly watering. But during the winter months go down to maybe once a month assuming you brought them indoors for the season.
Here in the Pacific Northwest (Vancouver Zone 7), our succulents are stored indoors during the winter months. Once we hit night temperatures below 10-13 degrees, it's time to bring them in.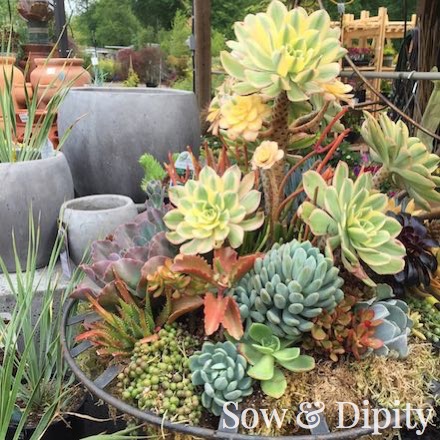 Signs your cactus or succulent is ready for a drink:
The soil has completely dried and pulled away from the sides of the container

The leaves (like skin) show signs of wrinkling

Dull color, more grey and not as vibrant
When planting them it's important to use a good draining soil like Pro-Mix Cactus Soil. The higher sand content helps keep moisture from rotting the roots, the leading cause of failure for this type of plant.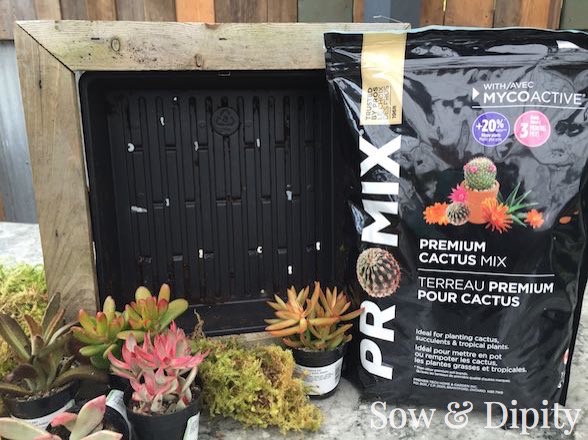 Creating a fun living art wall is easy. You can make a frame or use a shadow box that you can get from a dollar store. A square liner is the actual planter that you will insert into the box. Look for these at a garden center or recycle a food container that fits your box.
Moss and fishing line are used to secure your work of art while it takes root. Freshly planted boxes should remain flat until the plants are well rooted to prevent the whole thing from flopping out of the frame, this usually takes about 4 weeks.
Choose a nice selection of plants that have plenty of shapes and colors for a dramatic succulent wall planter. All of the beauties seen here in the post are available at Arts Nursery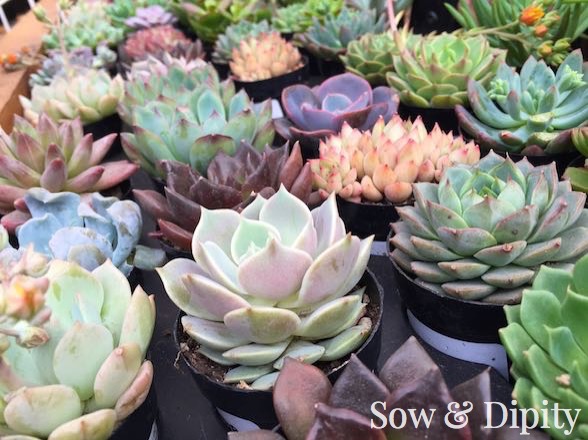 Water as above by taking the frame off the wall, put it over the sink… water and allow it to drain well before putting it back up.
The video below shows you all the steps on how to make an Easy Succulent Wall Planter. Have fun and be sure to share your creation on my Facebook page, I would love to see it!
Save
Save
Save
Save