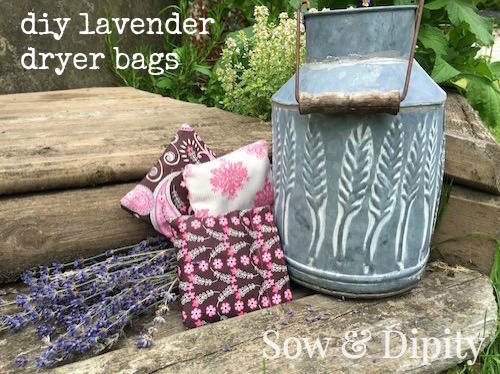 DIY Lavender Dryer Bags
Another Lavender recipe? Yup! If you have been following my posts, then you know I love this herb… it's a bit of an obsession for me.
I use it desserts, tea's, beauty products and house cleaners. Now I use it for my clothes by simply popping it into a little pouch and throwing it into the dryer!
Here's how to make your own reusable DIY Lavender dryer bags.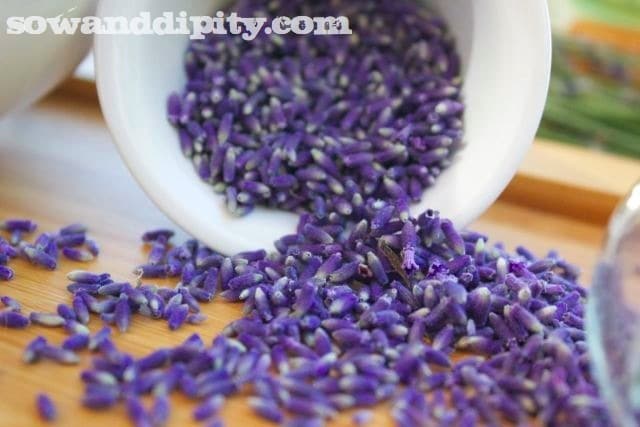 I don't use essential oils in all my Lavender crafts and recipes, but you most certainly can for extra scent. I have lot's of lavender growing in my garden for my personal use and I never seem to run out of ways to use it.
All you need to make these easy DIY Lavender Dryer Bags is some fun fabric squares, a few velcro strips and some organza bags like the drawstring ones you get from a dollar store.
Fill the organza bag with lavender blossoms and tie shut. This is a fail safe in case your other bag was to split in the dryer… I think you know what kind of mess THAT would make.
These are inserted into your fabric bag which I did up a quick video tutorial since it's SO much easier to watch than to explain. These DIY Lavender bags literally took me 15 minutes to make. It does require some sewing but it's so easy anyone can do it. Check it out….
Have you ever had Lavender Ice cream? It's heavenly: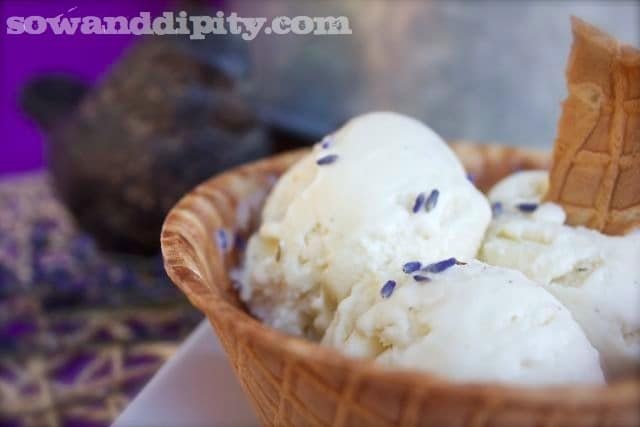 Or how about combining it with Coconut Oil for a luxurious bath?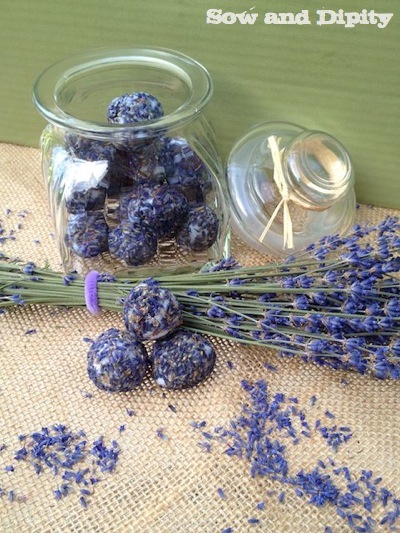 I have a ton of recipes on this website using this versatile herb so just type in Lavender in the 'Looking for Something' bar at the top corner of the Homepage and you will find them all. 
Remember!
When it comes to plants… Think outside the pot!
Get more garden awesomeness delivered to your inbox.
Subscribe Now!