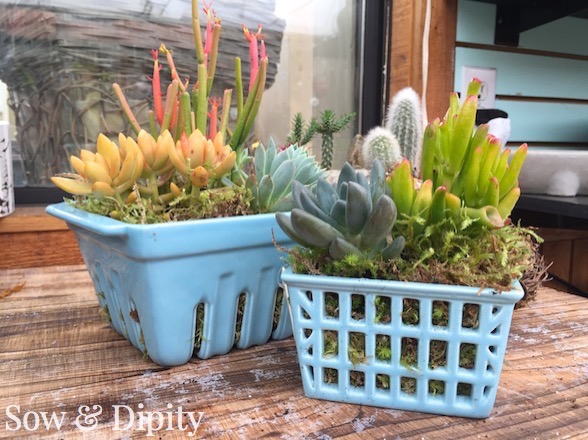 Cute Succulent Planter Idea's
Among my favorite plant obsessions is succulents. It really is impossible to try and just pick one! As you may know, I get to play with succulents all day as a garden center retail manager. Check out some of my creations below!
I am very happy to announce that Sow and Dipity has partnered with some amazing brands. As a personal rule, I will only promote products I believe in and that match my set of values. In exchange for the generous samples they send me and/or compensation, I am proud to demonstrate them to you.

I love this vintage mug I got at work… it was just screaming for a succulent!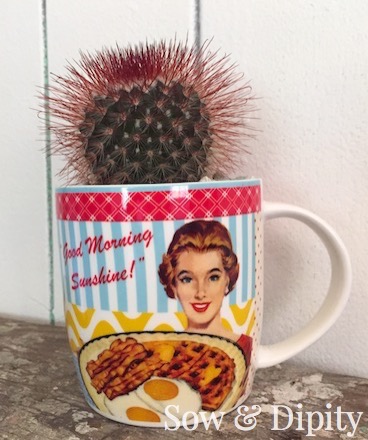 This little piggy succulent planter is adorable.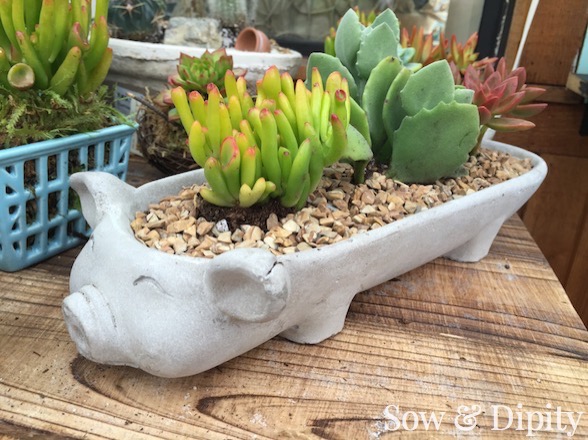 I had this serving set stuffed in a cupboard, a wedding gift that I never used. In our move I just about donated this to goodwill when I stopped myself…'Hey, I know what to do with this!' I think this is what this little trio was always destined to be, don't you agree?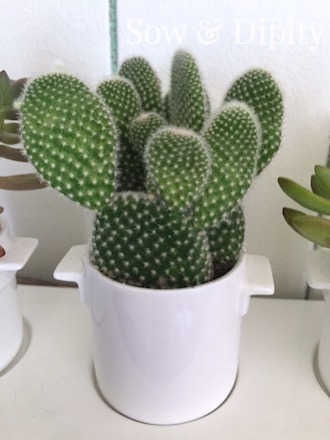 These succulent wreaths are meant to be hung on a door or from the ceiling chandelier style.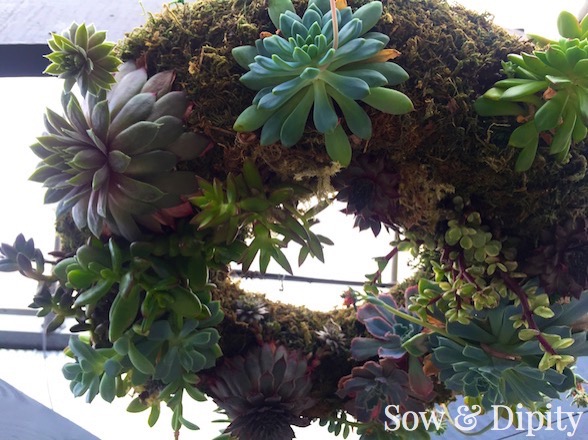 Cute succulent planter idea's can come from anything like these Birds nests.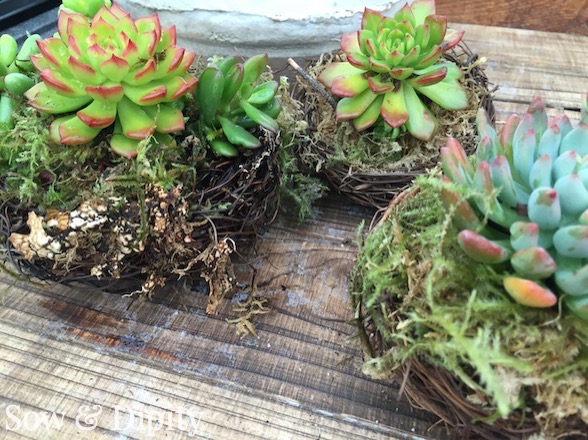 These wall planters make a perfect home for succulents and you can hang them up anywhere.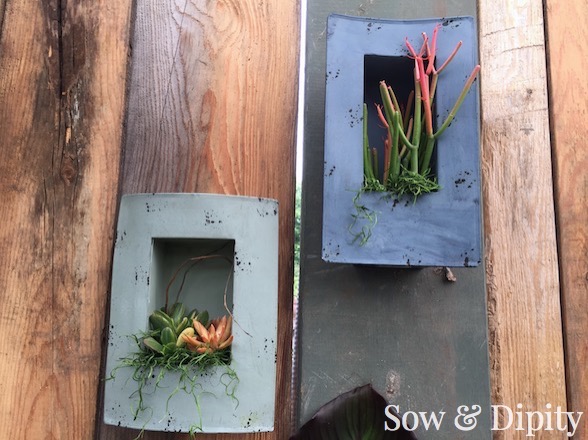 In case your wondering, I use ProMix Cactus Soil in all of my planters to ensure healthy root growth and drainage.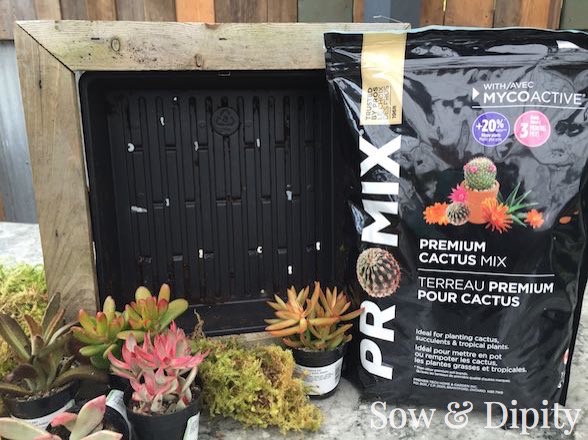 How adorable are these ceramic strawberry baskets filled with succulents?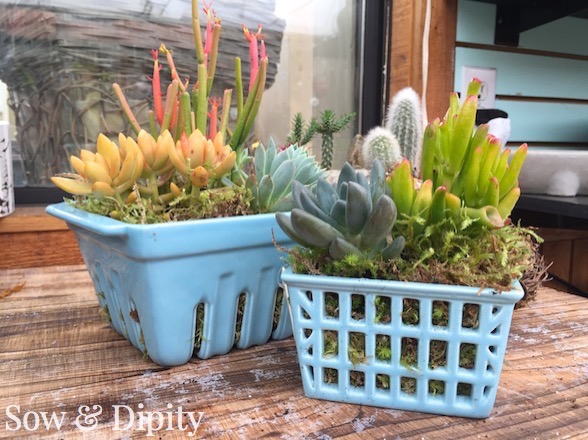 I make succulent and cactus dish gardens for people to purchase, here's my Beachy Themed garden….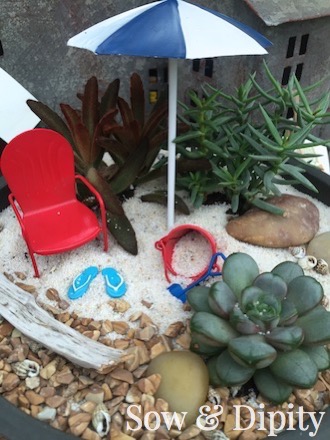 And my outback desert succulent dish garden.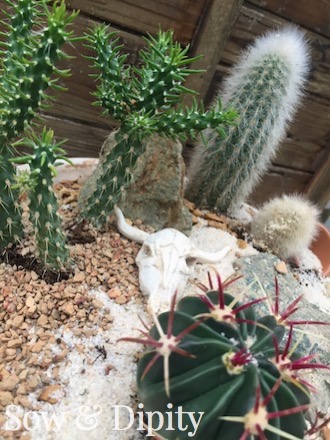 This one is not my creation, I brought them in from a local grower…. seriously…
RAWR
SO damn CUTE!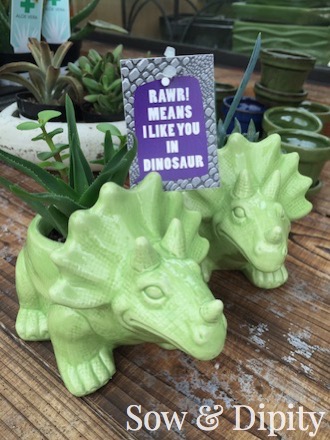 I wanted to have fun with some Sharpie Art so I colored the two succulent planters below.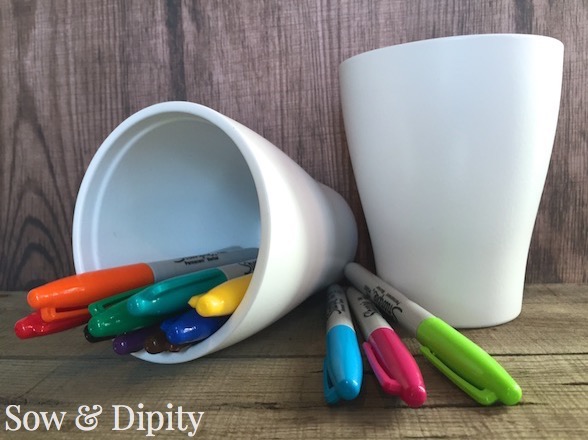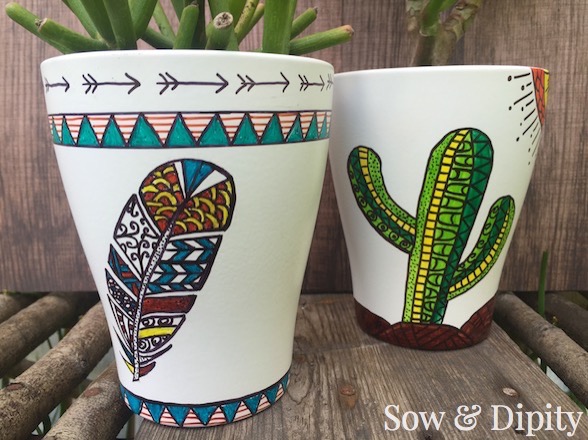 To make sure I didn't make any oopsie's, I penciled on my design and filled it in with the markers after.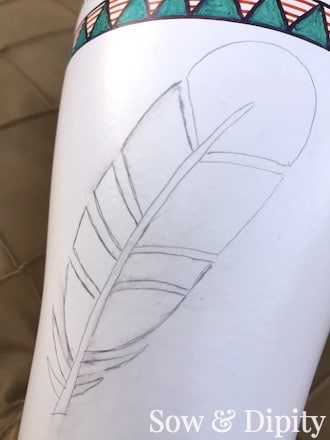 I love the Aztec theme on them… they turned out better than I expected.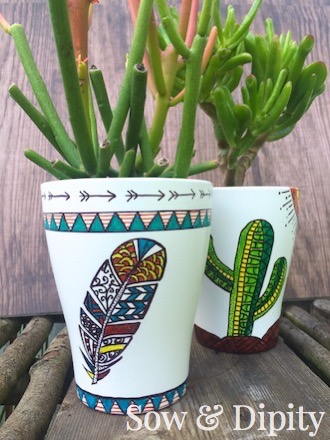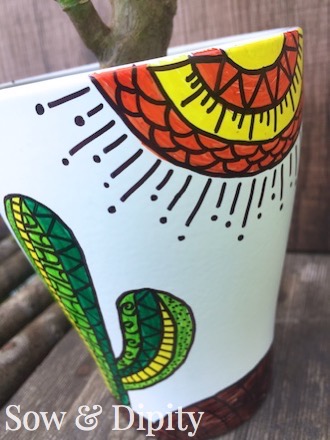 If you're into fun DIY's and succulents, then you got to follow my Pinterest page. Click on the image below to find me!
I recently did a video on a succulent wall planter too, check it out!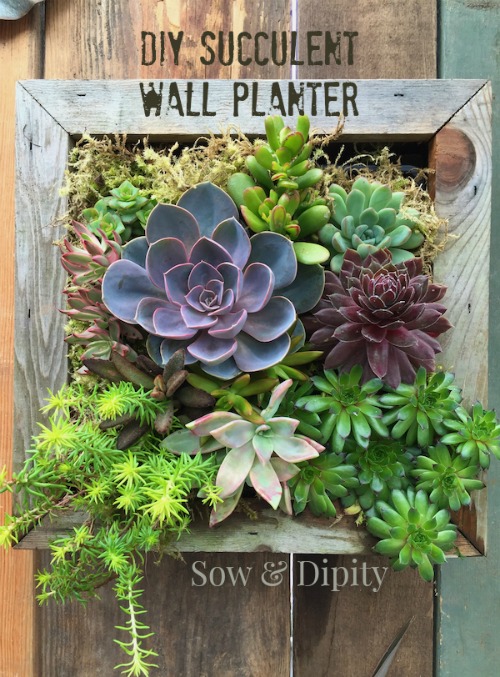 Subscribe to my monthly-ish newsletter if you want to see my posts from time to time… trust me, I'm not one of those in your inbox every.single.day. people, it's honestly just when I feel like sending an update of latest projects out every few months.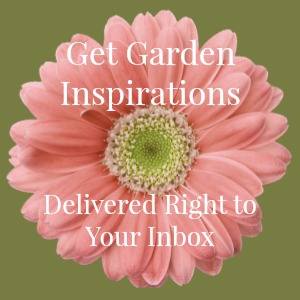 So long, Succa! 😉
Save
Save
Save
Save
Save
Save
Save
Save