Christmas Decorating with Decor Mesh
Time to get your glitter on! Between speaking at events, teaching classes and ladies nights, I've been smoking busy getting myself and everyone else ready for the holidays. Here's a collection of some of the posts I have done on how to decorate like a diva for Christmas!
14 Designer Christmas Wreaths… here's some ideas to get you started.
The video above shows some tips on decorating garlands, wreaths, tree's and how to use decor mesh in other ways to decorate for the holidays.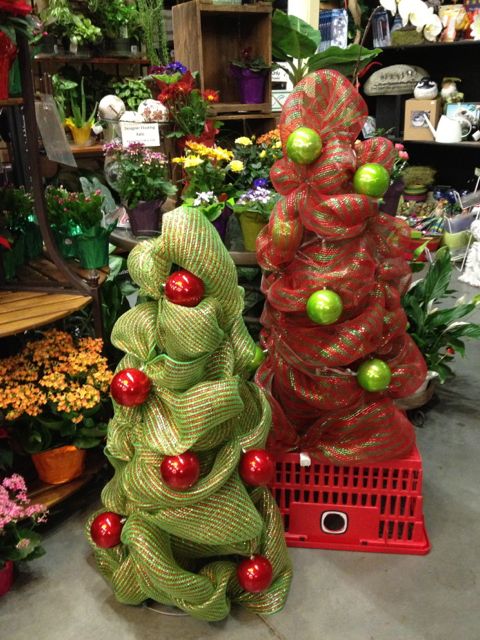 Turn your tomato cages into adorable who-ville Christmas trees, here's how:
The above is a fun idea for creating a Candyland Christmas tree but the concept is the same for any design theme you choose.
Want to try something really funky and HUGE? This tutorial shows you how to make a SUPER WREATH!
Want more design ideas for trees and wreaths? Here's the link to my PORTFOLIO.
Happy Decorating!
Love these ideas? Subscribe to my monthly-ish newsletter!