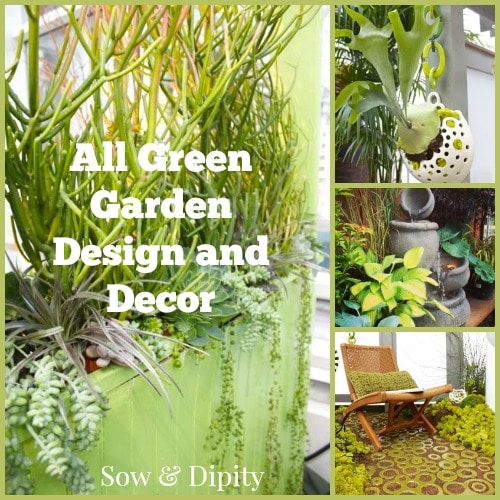 All Green Garden Design and Decor
Green is my favorite color and it can be stunning standing all on it's own in a monochromatic design. To show you how stunning an all green garden design and decor can be, I've put together some examples to share with you.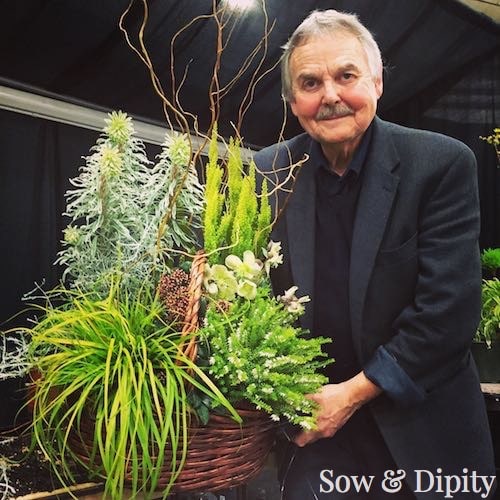 First we will start with a garden guru I absolutely admire, Brian Minter of Minter Gardens. If you ever have the chance to meet this fellow or attend one of his many speaking events, you will fall in love with his style and his charismatic demeanor.
In a recent seminar, he threw together this gorgeous planter in minutes  using mostly all green plants of different shades and textures. Amazing.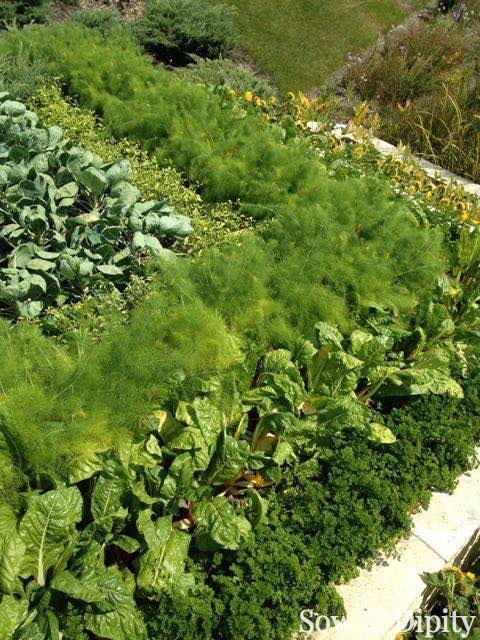 This garden bed is made up entirely of edible plants and shows how different heights and textures can create a stunning design while being almost entirely green.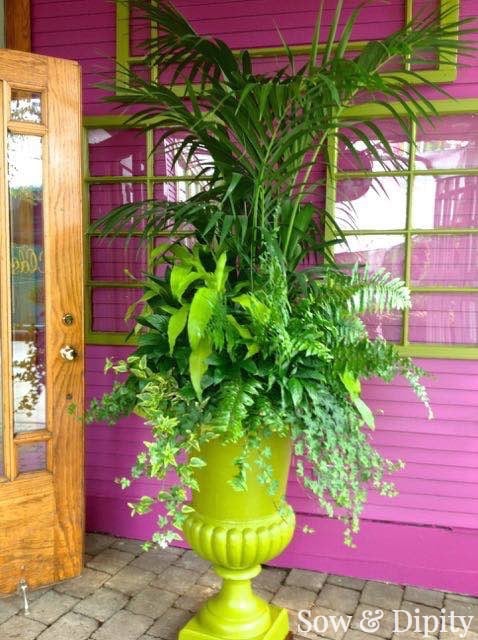 I love this planter, it's just a big riot of leafy green goodness and it's simply remarkable.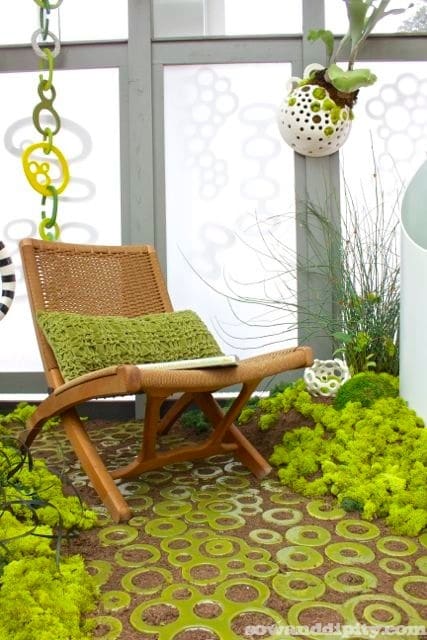 This is a favorite picture of mine that I snapped at the Northwest Flower and Garden Show last year. This all green decor and design is fabulous.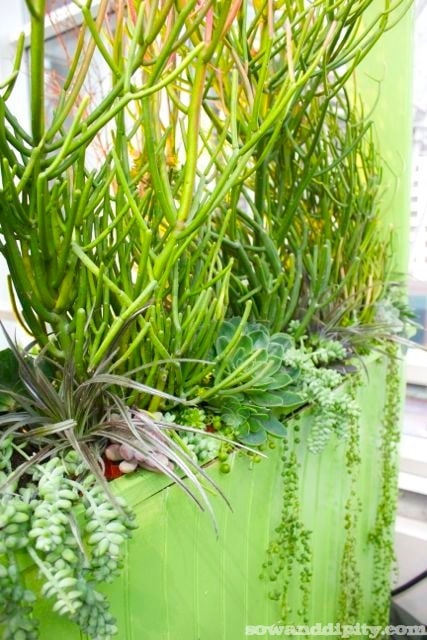 Time for a succulent planter! I love this all green beauty bursting with a trailing string of pearls.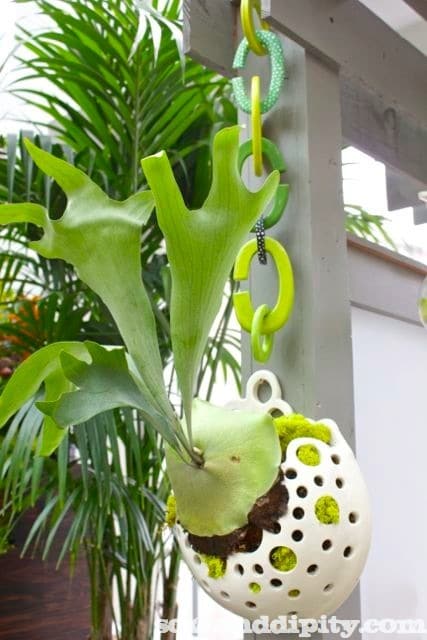 I LOVE Staghorn ferns and this very cool white planter makes it that much more awesomer!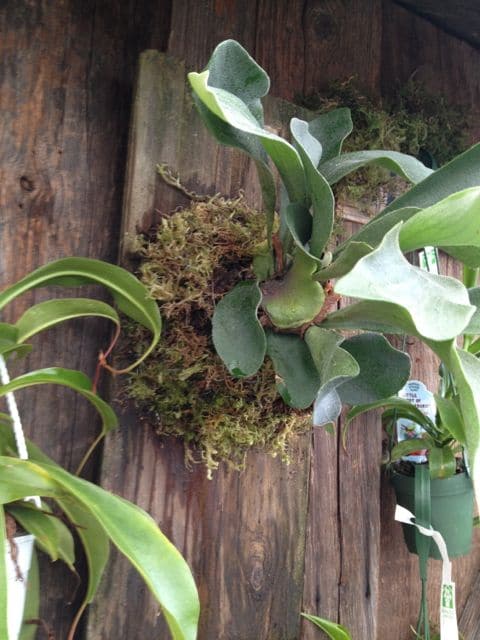 Want to learn how to mount a Staghorn fern for yourself? Check out my post on it here: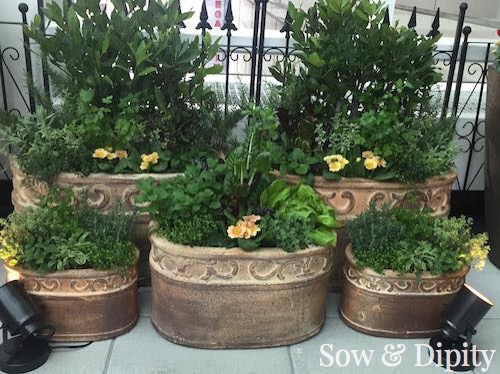 This collection of gorgeous planters was spotted at this years Northwest Flower and Garden Show. Yes, I know there is a touch of yellow in them, but take a look at how they used several types of green leafy plants to achieve this look.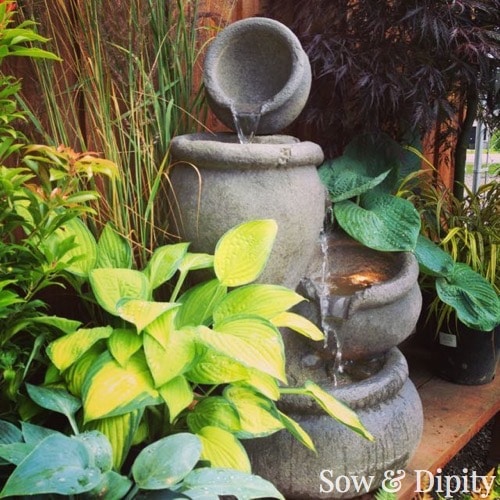 I put together this vignette at the garden center I managed last year. It's made up of almost all green plants.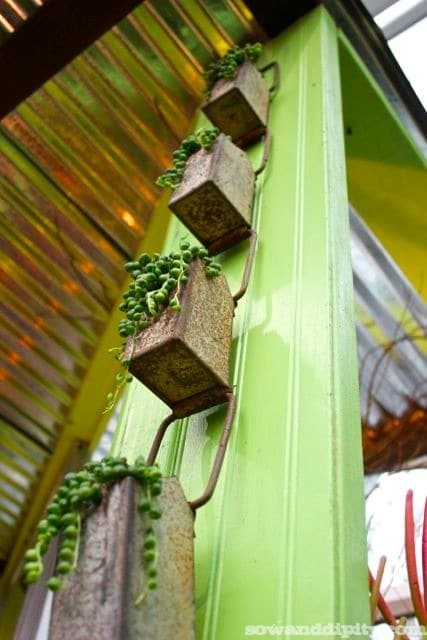 This last picture isn't all green but it's on a green post and the simple muted colors are fantastic. It is a perfect example of how you can create a very beautiful garden accent without brightly colored flowers.
I hope these all green garden designs and decor idea's have inspired you to think about plants in a different way… it's not all about blooming flowers!
Remember; when it comes to plants… think out side of the pot!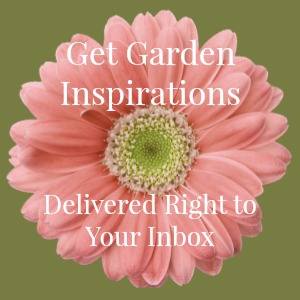 Don't miss a post! Subscribe below…