4 Tips for Perfect Christmas Trees
Trying to re-create the beautifully decorated Christmas trees you see in high-end stores or the pages of BHG (Better Homes and Gardens) is not as hard as you think. You can do it if you follow a formula and stick to some basic design rules.
I've been professionally decorating for the holidays for a long time. My experience includes decorating stores such as Eaton's and The Hudson's Bay as well as independent retailers. I also had the privilege to decorate the set for last years Macy's Christmas commercial and my videos have been viewed hundreds of thousands of times. The tips I share here are what I have used in my decorating endeavours for years.
All of the Christmas Trees in this post were created for Arts Nursery here in Surrey BC, stop by to see all of my 2016 themes!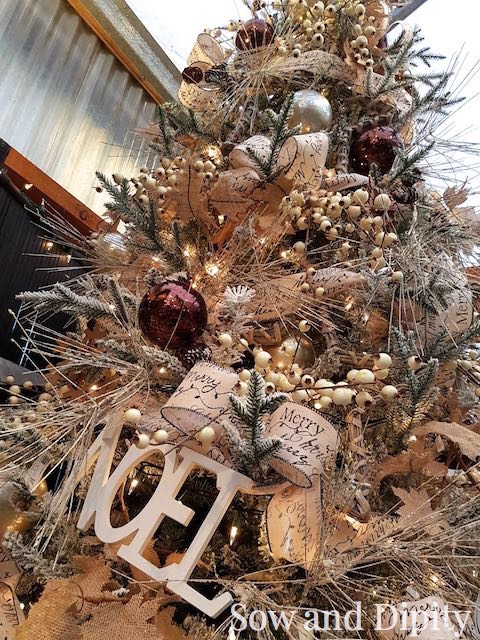 #1. Pick your theme
This relates to your personal style or the look your seeking to create. Do you prefer an earthy natural look? Then perhaps a woodland theme is the way you want to go. Love floral and lace? Victorian might best suit your style.
If you want to try something that is classically Christmas like red plaids and pinecones, you most likely are into a lodge or a cozy cabin theme. Maybe you would like to create a winter wonderland and add a touch of whimsy to your holiday decor.
Creating a theme helps you stick to your objective and not stray in too many directions. Every theme I design is named to help direct my creative process. For instance, I'll use names like Rustic Glam or Lodge Chic to describe the style I'm going for.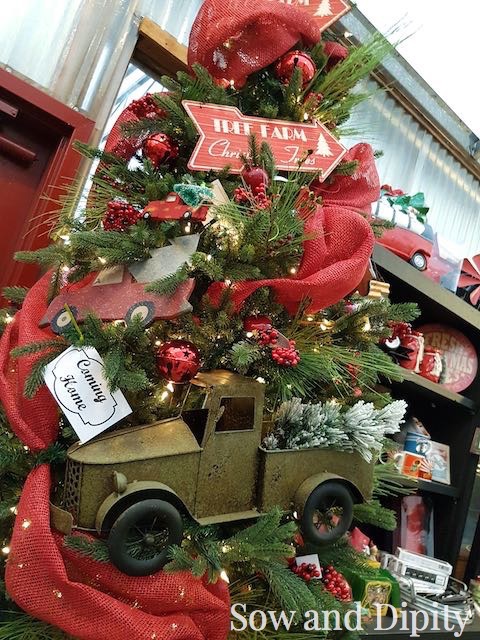 #2. Pick your thing
By thing I mean what is your subject. Don't go with too many symbols or objects all at once. If you're creating a Nordic look, then stick with stags and snowflakes. A Victorian theme might use hearts and flowers. Winter Wonderland pairs well with polar bears and icicles.
You get the idea. Keep your symbols to a minimum so you don't end up with a tree that has angels, reindeer, snowballs and gingerbread men. The name of your theme should never be 'Everything but the kitchen sink'. Even if everything is the same colour, don't do it. It's too busy and that professional look your going for won't be achieved.
Have fun with everyday decor objects or try putting in one large item that fits your theme like I did in this tree named 'Coming Home'…. it's all about bringing the tree home for the holidays and this truck was perfect!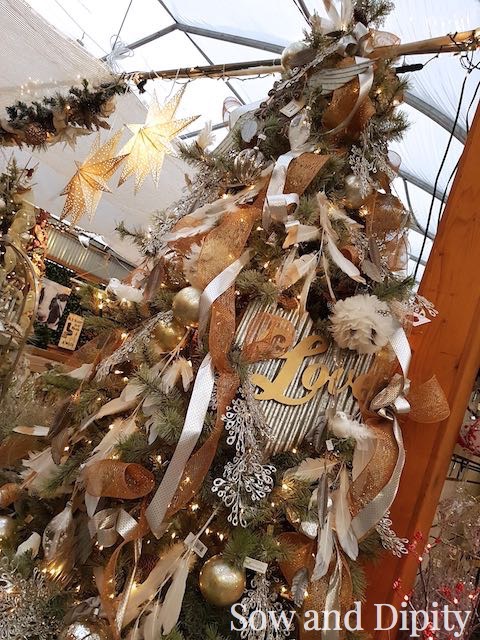 #3. Pick your colours
Now you pick the colours to match your theme. Don't start here or you'll run into the problem I described in step number two. If you decide you want to go with gold and silver before you choose your theme, then you'll enter into a designing nightmare because you can go so many directions and become overwhelmed.
Lets say your theme is Victorian; your colors then could be rose, gold and ivory. Choosing rustic might lead to natural burlap, warm woods and soft evergreen. Winter Wonderland can be white, teal, and ice blue.
Let us use the example of a Nordic theme using this formula.
Theme- Nordic
Thing- Stags and Snowflakes
Colours- Red, White and Grey
You are now ready to pull your theme together and start designing your look for the tree. Shopping for items or making them will now have a clear objective and will be easy to pull together if you stick with this formula.
#4. Repeat. Repeat. Repeat.
This will be a snap now that you're not putting a hundred different things into your Christmas tree. You will evenly distribute your items throughout the tree so that when viewed, there is continuity to the design that is easily picked up by the eye.
Above is the design formula, now lets move on to the fun part, decorating the tree!
Once the tree is fluffed (if you're using a faux one), then add your lights. Next, add your ribbon or decor mesh. This bulks up the tree and should be done before adding your ornaments.
Add substance to the tree with filler ornaments. I like to use basic Christmas ball ornaments in various sizes in the corresponding colours. Once they are spaced through out the tree, you can place your theme's objects evenly in the open gaps.
Next you will want to add dimension through holiday picks whether they be flowers like poinsettias or glammy sparkle picks. Simply stuff these into the gaps that are still left in the tree. Now it's time to add the topper.
Think that all toppers need to be an angel or a star? Pro's rarely top their trees with those items. I'll use anything that suits the theme to finish it off, even if that's a cowboy hat for a country themed tree. Just berried picks and wood twig branches shoved in the top can look fabulous. Or if do want to use a star, try adding two in different sizes slightly to each side on the top of the tree.
One of the questions I get asked all the time is how to decorate a tree for a family with all the homemade ornaments the kids bring home from school. These 'memory' Christmas trees include a ton of not so polished items. Like the Styrofoam egg cup snow man complete with pipe cleaner arms and googly eyes, cute but not classy.
So as to not offend your young budding artists, you could opt to have a family tree in the den or rec room and let the kids go nuts decorating it themselves. If this isn't possible, try giving the children their own wreath for hanging on their bedroom door.
The kids get to decorate their room with their uniquely hand made ornaments and you get to have your adult tree that coordinates with your decor. Once the kids are all grown up and ready to move out on their own, you can hand over their wreath and they can take their memories with them.
Most of all have fun decorating your tree and don't get your tinsel in a bunch. Happy Ho Ho!
This article on how to decorate perfect Christmas Trees was featured in Urbanique Magazine, Holiday Edition. Want to see more recipes and DIY's? Click on this LINK.