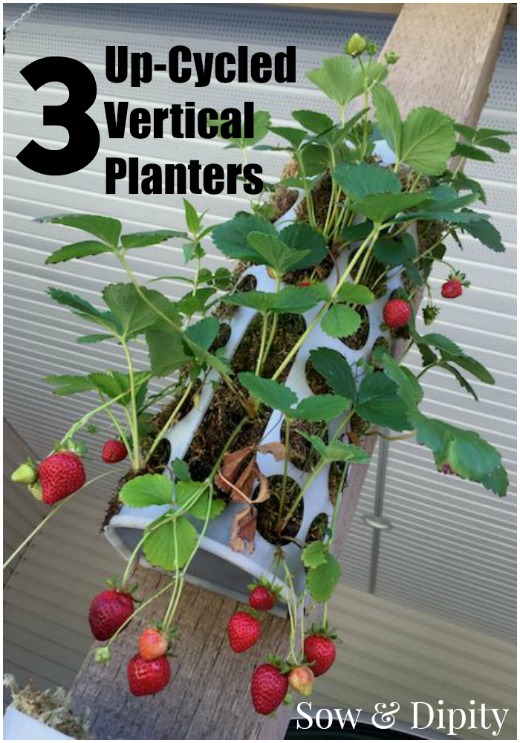 3 Up-cycled Planter Ideas
My motto is 'if you can put dirt in it… plant it!' There are dozens of inexpensive household items that make perfect planters, you just need to…
Think Outside the Pot!
Small spaces can still produce a ton of food vertically. Growing up and not out is completely do-able and it doesn't require expensive designer planters to do it.

I am very happy to announce that Sow and Dipity has partnered with some amazing brands. As a personal rule, I will only promote products I believe in and that match my set of values. In exchange for the generous samples they send me and/or compensation, I am proud to demonstrate them to you.
A vertical planter is anything you can hang on a wall or a fence and can hold soil. Drainage is easy to create with a drill but even easier if you use something that is already designed to allow for air flow.
Find out what you can do with a dollar store basket, an Ikea rack and an over the door shoe holder in this quick video….
When it comes to naturally fueling your plants, think of how Mother Nature does it.
How DO our forests grow without any fertilizer?
The tree's become towering pillars, the forest floor covered in rich green growth, all without a single chemical. Hmm…
It's called Mycorrhizae and I explain it all in this video:
I teamed up with the folks at Myke's to produce these videos because I have been using their products for years and the difference in my plants is clear.
And so you know, I only promote products I use and I BELIEVE in! I would take using a natural ingredient created by Mother Nature over something dyed blue created in a lab. any. single. day!
ESPECIALLY WHEN IT COMES TO MY EDIBLE PLANTS AND FOOD!
Now you can have Mother Natures secret ingredient in your garden too. Look for Myke's products being sold at local garden centers and retailers near you!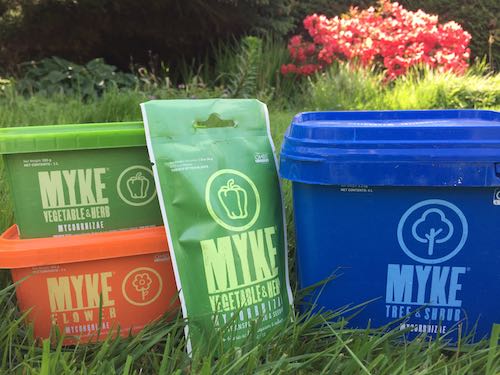 Art's Nursery carries several of the Myke's products for large garden projects and small! It's my go to nursery and I love it!