The Best Home and Garden App
Has this ever happened to you? You're about 6 blocks from home and you realize that you don't have your cell phone. EEK! Do you turn around even though you are already running behind?
Nah, you can handle not having your phone for a couple of hours while you do your errands, right? You console yourself and kind of laugh at your ridiculous addiction to a silly little device and drive on.
At the grocery store you realize that your shopping list… is on the phone. That Michaels coupon for 40% off one item… on your phone. OH, I should snap a picture of that… oh wait, no phone. Did Stacey text me back about lunch… right, can't check my messages…. well maybe I'll just phone her…. UGH…
I can't live without my PHONE!
If you use your cell phone like I use mine, then you know how valuable a tool it is for your everyday tasking. It's like the most important thing in my purse beside my wallet. But besides all of it's tasking enabler's, it's also a great source of info on the go.
How many times have you stood in a grocery aisle cruising your phone for a recipe? Or consulted the Google Gods for info about
"the best ____ to use for ____ "
when your options on the store shelf were too overwhelming?
There's no doubt about the practical side of having a cell phone, but it's amazing how many people use it as a form of entertainment. Got time in the Doctors office? Sitting field side while the kids are at soccer practice?
We hop onto our phones and surf around from app to app checking in on Instagram or Pinterest to see what's new in the feed now. We might search for our favorite go-to website for inspiration or jump onto Twitter to join the conversation.
What if you could find recipes, decorating ideas, and garden tips from your favorite bloggers AND see their Pins, Tweets and Insta's all in one app? Yep… sounds perfect right?
Then you'll love bHome!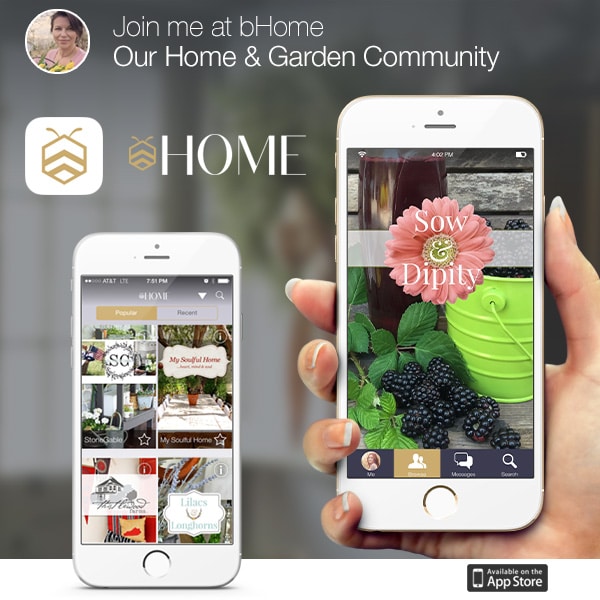 The Best Home and Garden App… EVER!
It really is the best home and garden app since it directly links you to some of the most inspiring websites on the web. In just a swipe of your screen you could be Pinning delicious recipes, reading useful garden tips or finding the perfect paint color for your kitchen make-over from talented home and garden writers.
bHome is super simple to use. I love how well my friend Donna from Funky Junk Interiors explained how to use it in this short video demonstration:
I'm happy to say that you can find me and all my posts, Pin's and Insta's over at bHome now too! We thought it would be fun to have a give-away for you newbie's… so if you sign up and follow me on the app, I'm going to give away a free copy of my eBook to one lucky winner!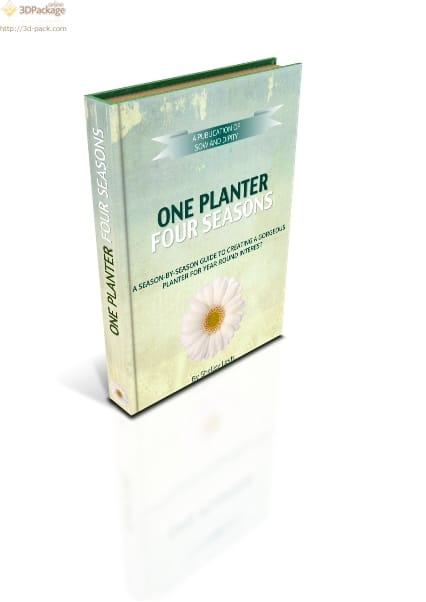 This eBook is a Season-By-Season Guide to creating a gorgeous planter for year round interest and it's packed full of great DIY's and tips for designing a planter your neighbors will envy and your friends will admire. 
All you have to do to qualify is download the app, search me at Sow and Dipity and press the little star to follow…. just like that you're entered to win.
What are you waiting for?
Go see what the buzz is all about and head over to the app store to download bHome right now: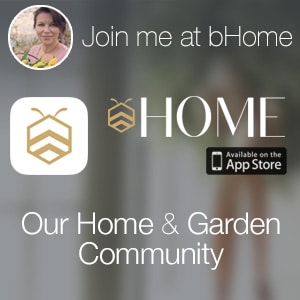 Peace Love Garden