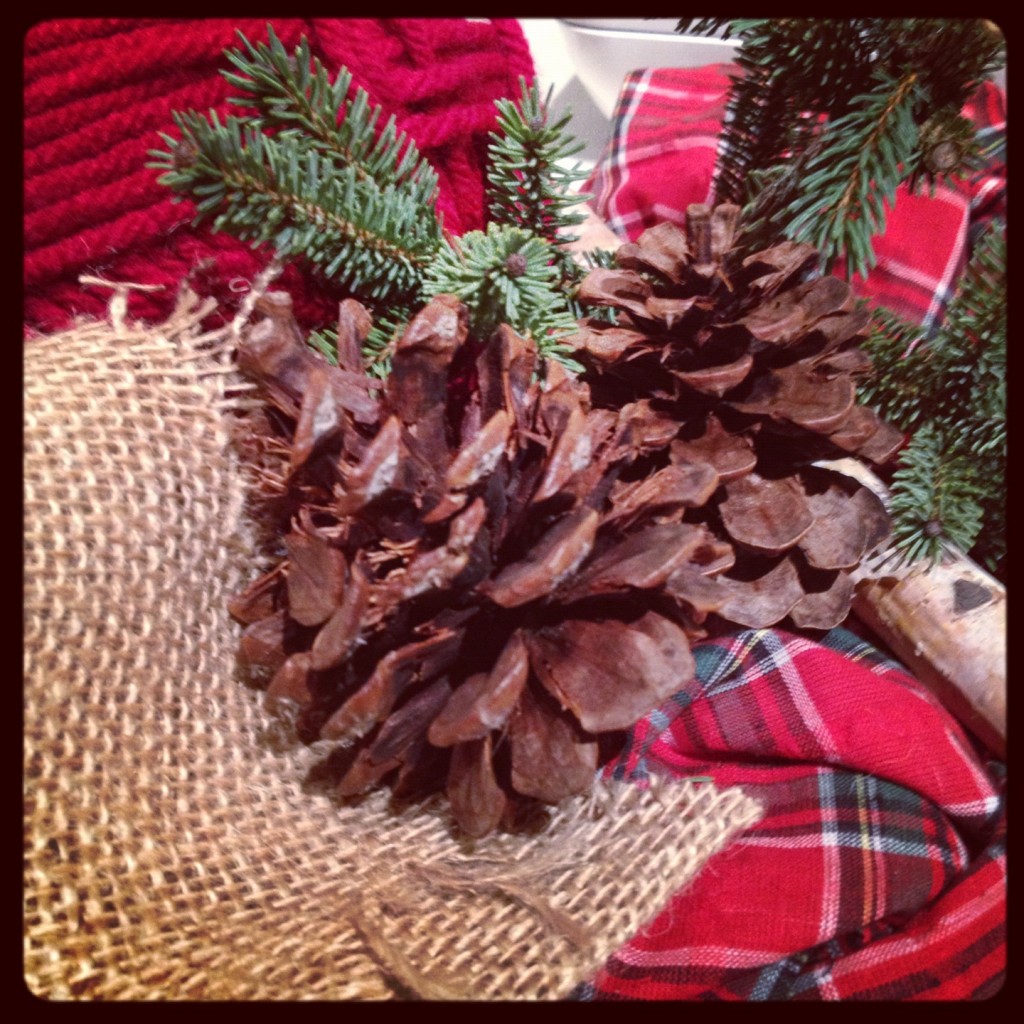 My holiday decor was a little bit of everything this year, from whimsey to plaid and pine cones. Outdoors my funky Tomato Cage Christmas Trees are a big splash of color. My front room leaned towards a classic Christmas look with a slight romantic twist using cream, cranberry and gold in the color scheme. And for the rest of the home, I chose a rustic theme keeping the materials used simple.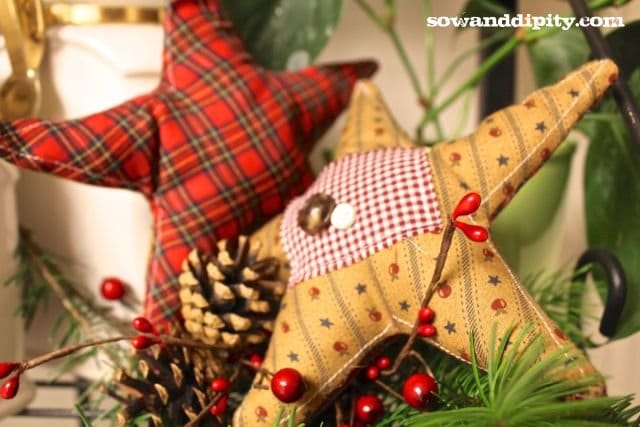 Awhile back I made these rustic stars, don't know why, just another one of my random project thingys. I never really had a place to put them so they sat in a driftwood woven basket in an obscure corner of my craft room….until now. The Burlap Christmas Trees I made in my last tutorial went perfectly with these like they were made for each other.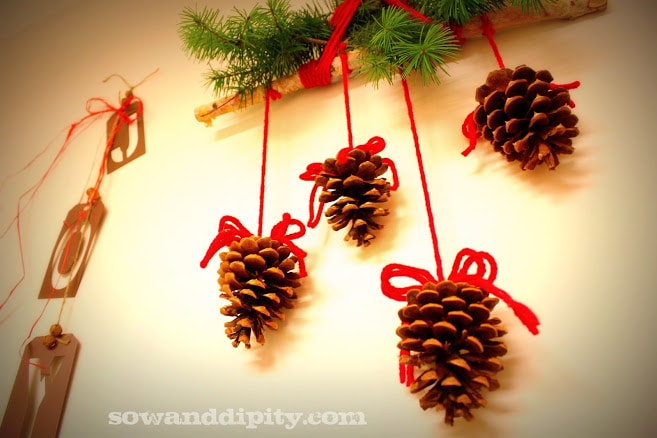 To finish off the kitchen I kept going with this theme. I had a massive mixed media print from another tutorial 'You are my Sunshine' on my main wall and no real winter art to replace it. Since my project load was already overwhelming for my Christmas crafts, I opted for super simple and grabbed some red yarn and pine cones.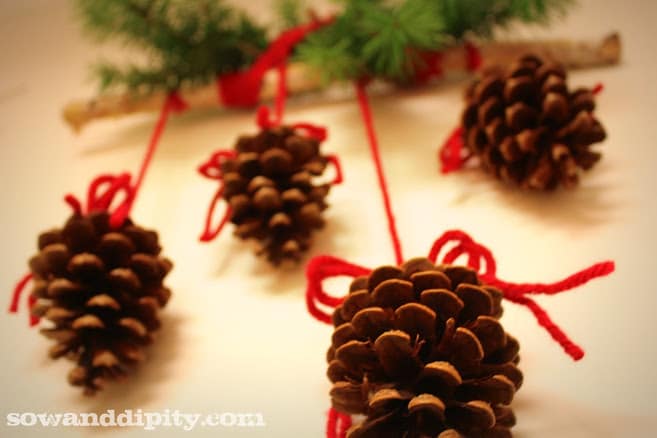 I used a birch branch and some fresh greens for the top of my pine cone wall art and glued the red yarn to the top of the cones to hang them at different lengths.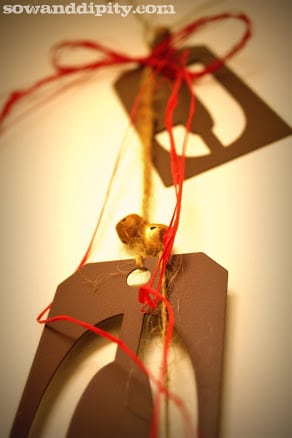 The joy word art was actually some metal cut-out letters I bought a year ago from Michaels and had intentions of using but didn't know in what. When I finished my pine cone hanger, it just needed…..something. That's when I remembered the letters, finding them in my craft room closet full of boxes….well that was another task altogether.
A little red raffia, twine and some rusty bells was all I needed to create this cute inexpensive hanging sign. It went perfect with the cones.
Just behind my sink is a little corner alcove where two windows meet. It's a great place to create a vignette for every season. I like to choose from my collection of jars and bottles to create a grouping that will hold springs first blooms like Daffodils and Tulips.
During the summer my button and burlap jars are perfect for keeping fresh herbs close at hand. Fall I'll grab handfuls of Rudbeckia and ornamental grasses and slip them into a tall metal milk pail. For Christmas I like to pile a bundle of fresh cut evergreen branches and just throw a few pine cones and balls in the mix. I'm really loving these huge sugar cones this year.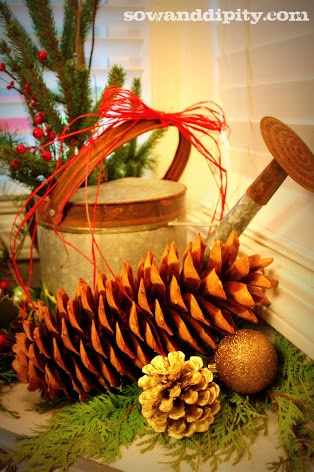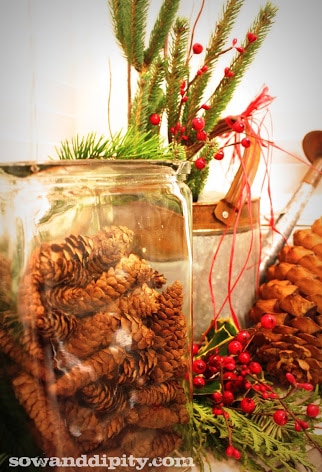 I have one more post left in this rustica series, the guest bathroom. I had fun creating a warm ambiance with just a few basic materials….here's a hint for the next post, it includes a burlap lampshade.