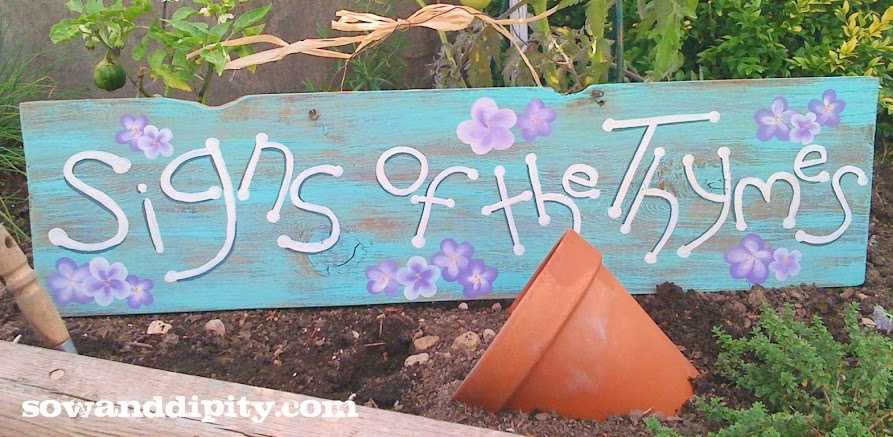 I have a touch of whimsy in me that loves to come out in my garden. These cute DIY Garden Signs are made from some reclaimed wood I found. With just a touch of paint and a few catchy
garden sayings, they now become garden art.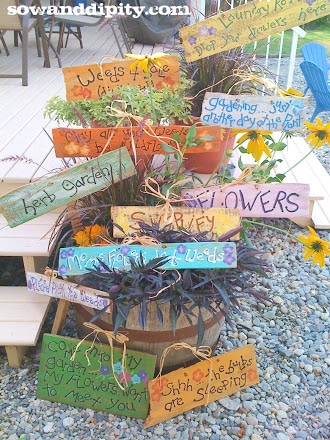 These boards were found under the old pigeon coop ( the previous owners hobby ). To get them smaller I broke them into pieces with the heel of my boot over a concrete block. Then I sanded them down and drilled holes in them.
 I used Patio Paint from Michael's and a big fat brush to color these up. Just a few quick strokes in one or two colors. Then once dry, I gave it another sanding.
I tole painted on the flowers and added twisted wire to the previously drilled holes. If you're giving it as a gift, I like to add a paper raffia bow.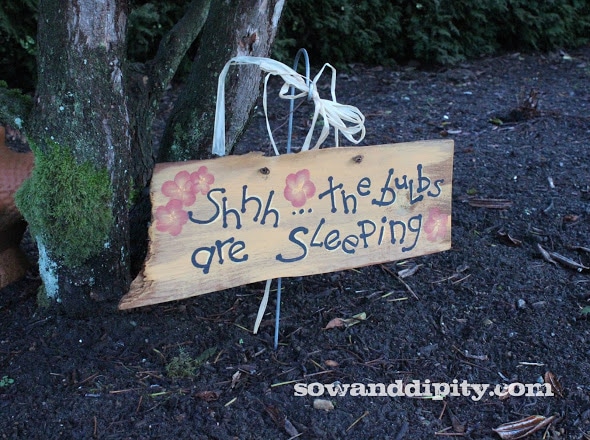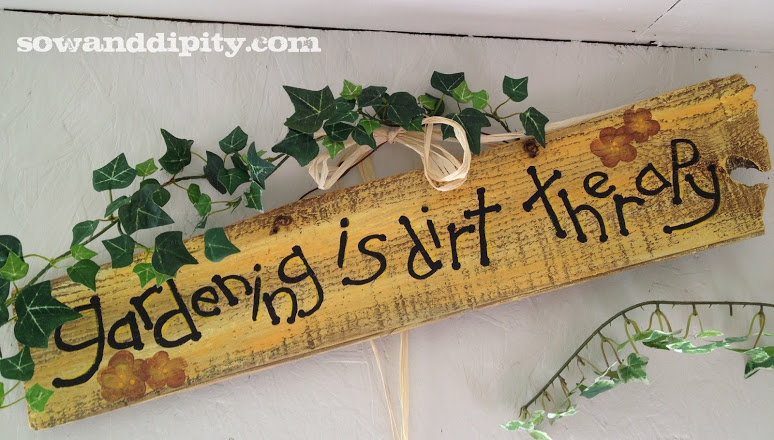 Of course these are always fun to have inside as well….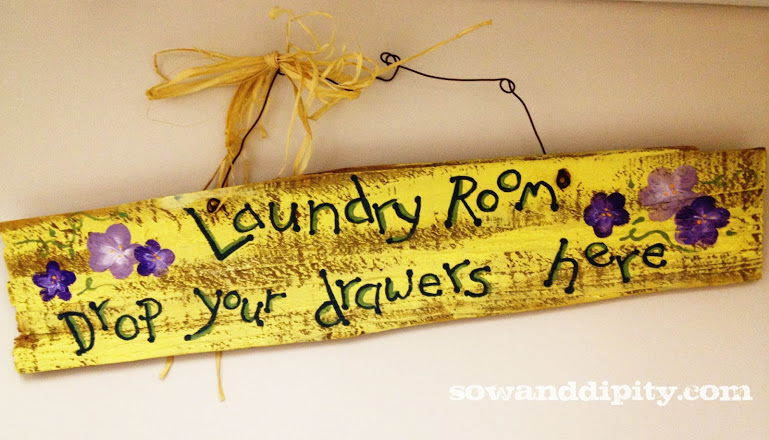 Here are some more fun garden sayings you can add to your signs:
What happens at Nana's stays at Nana's
Keep Calm and Garden On
Gardener believe what goes down must come up
Free weeds, U-Pick
Mom's flowers,

Dad's weeds

Gardener's always know the best dirt
Caution ( bunny, snail, squirrel etc) crossing
Come into my garden, my flowers want to meet you

So many seeds, so little thyme

Make hay while the sun shines
Stop and smell the roses
If you have a garden and a book, you have everything you need
Grow damn it
Trespasser's will be composted

You are now entering a stress free zone

Ring bell, if no answer pull weeds
Thyme flies when you're in the garden
When times are tough, just keep sowing
Bless my bloomers
Bless my weeds

Gardeners

are down to earth
Let one thousand flowers bloom
Cream of the crop
My garden isn't dead, it's sleeping
Welcome to our porch
Thyme well spent
Garden Goddess hard at work
If you

plant

it they will come
My Happy Place
Life's a garden, dig it
Now entering the seedy part of town
I don't remember planting this…
Beware, I'm losing my impatiens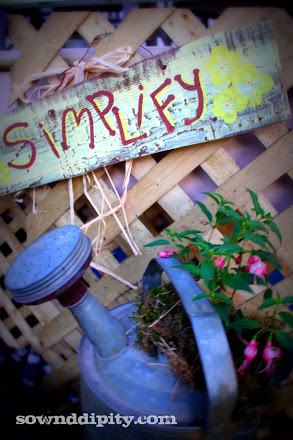 **Update** Thought I would add my latest sign made out of burlap and moss. For the full tutorial visit First Sign Of Spring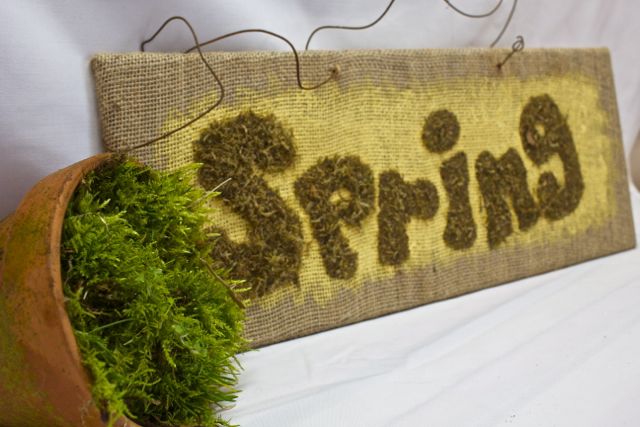 Hope my little DIY Garden Signs inspired you to create a few of your own and add a touch of whimsy to your garden!
Plant kindness, grow love

You may also like: