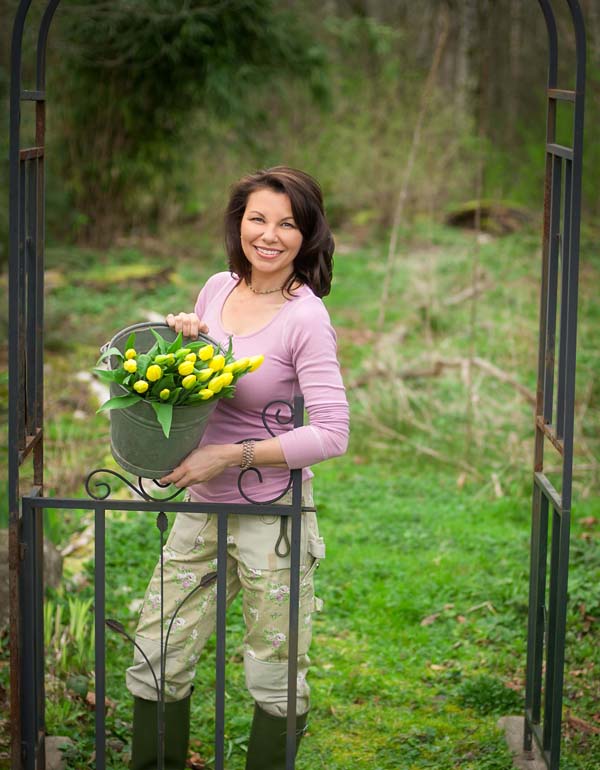 Think Outside The Pot….
Sow & Dipity is growing…. This blog manifested from my desire to express my creativity and to connect with others that share my passions for home, decor and gardening.
Home is in the Pacific Northwest with my amazing hubby, our 2 dogs, Isley and Cooper and 2 lazy (and kinda crazy) furry, purry cats.
Where ever you go, there you are.

                                     ~ Jon Kabat Zinn
We all end up exactly where we are through our experiences and choices in life….mine have brought me to this place I am today:
A writer, speaker, garden decorator, theme designer, and a craftinista.

My journey so far includes retail management, event planning, speaking engagements and designing gardens where I ran my own business creating beautiful outdoor spaces for about 8 years. No doubt about it….
I'm a Jill of all trades.
Most recently, I joined the team at Art's Nursery as the gift ware and seasonal decor manager. Juggling all my roles can be quite the task… especially in spring! But I'm loving the path I'm on and enjoy meeting the most amazing folks along the way.

MY DISCLOSURE TO YOU
As most people realize by now, blogs are like on-line magazines that require costs to keep them running. From hosts to web-tech's, from photography equipment to supplies, from on-line courses to annual fee's, they are NOT FREE to maintain and the expenses can add up fast. 
I have been at this blogging thing for years. After working 8-12 hour days at a regular job, I come home and work late into the night to edit and publish my posts. After 4 years of this insane labor of love, I earned the attention of brands that saw value in what I do and have had the pleasure of receiving products and/or compensation in trade of sharing them with you.
All opinions are my own and I am very selective about what I am willing to share with you, my dear reader. It MUST be something I would use regardless of compensation or it simply doesn't make it on to my blog.
(no magic mops or sham-wow's here!)
I don't create posts directing you to shopping sites, I don't fashion posts around keyword links to random products I would get commissioned on. If I partnered with a brand to share their product, it's because I use it myself and I link directly to the source so you can learn more about it if you desire to.
This blog is not only my passion, but a source of income that supports itself…. FINALLY! So, if you see that I have included a product in one of my posts, it's because I believe in it. As this disclosure is required by law, it is seen as undesirable by some writers/bloggers in that it may water down the legitimacy or turn off readers.
In my case, I have absolutely no problem sharing that I have partnered with brands I trust. None whatsoever! It is because of their support that I can continue sharing, connecting and encouraging people to get growing!
NOW that we got all that hoopla out of the way, please snoop around my blog and feel free to contact me with any questions or concerns you may have. 
From fabrics and threads….to flowers and garden beds, I'm always sowing or sewing something. Thanks for stopping by and checking out my little space here in the blogosphere!
Peace Love Garden

 Need to contact me?
shelley@sowanddipity.com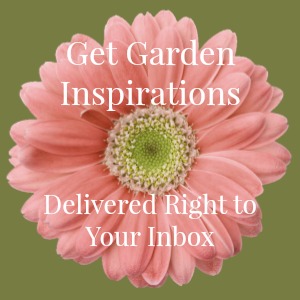 Want more Garden Digs? Subscribe below!