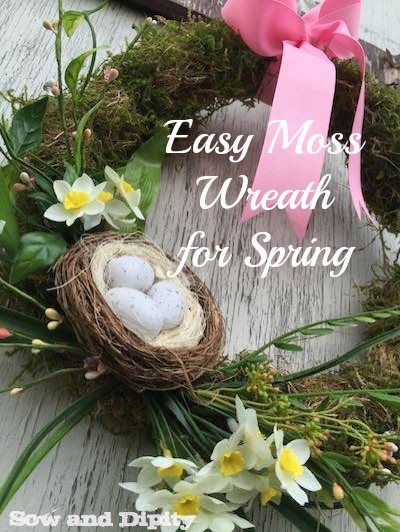 Moss Wreath for Spring
This easy DIY wreath is a perfect spring welcome for your front door. Use simple items from the Dollar store to create it and you'll be able to make this wreath for less than $10!
Find out what supplies you'll need to make this adorable Moss Wreath for Spring in this super easy tutorial.
I bought the grapevine wreath and birds nest from the dollar store. If they don't have these, a craft store or Michaels definitely will. I don't kill my moss off in my garden, I harvest it for projects like these!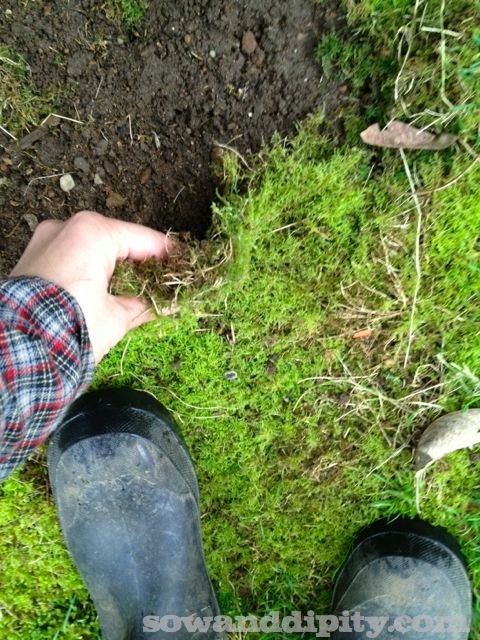 If you don't have moss growing in your yard, you can get a small bag from a garden center or use the dried moss you can get at the craft store.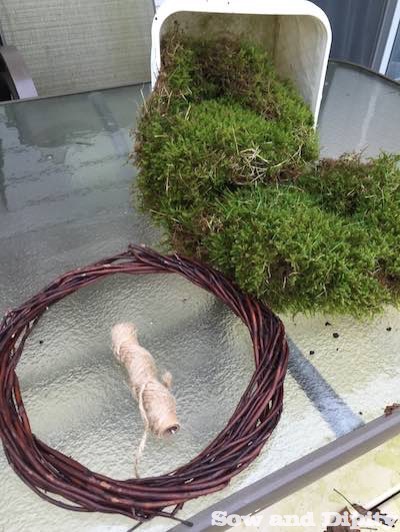 Go around the wreath form with your moss and use some twine to wrap it to hold it in place.

Once you are done, then push some faux flowers into the wreath and secure them with wire or twine. These flowers were on sale at Michaels for 40% off so they didn't cost me much at all!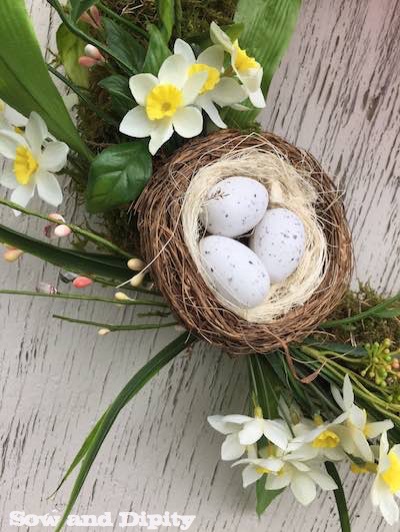 After I had my flowers where I wanted them, I wired in my mini birds nest to rest among the stems.

To add a splash of color, tie on pretty pink ribbon bow with a loop for hanging.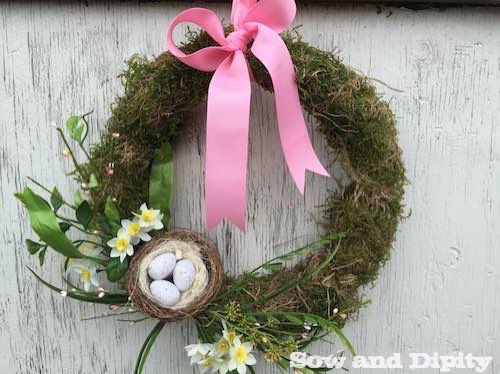 That's it! Now I can hang this on my door or use it in an Easter Vignette. Have fun making this super easy and fun Moss Wreath for Spring.
Psst… did you know that I am now a regular contributor to Stimuli Magazine? Check out more amazing decor ideas, recipes and beauty tips here: http://www.stimulimag.ca
Peace Love Garden