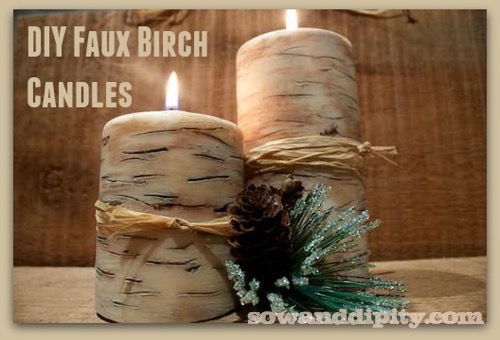 DIY Faux Birch Candles
The Birch look is huge again this holiday season! Folks are buying the bark to wrap around jars and candles but here's a quick cheat to get that look without paying the price.
I just used a couple of candles from the Superstore that cost me about $7 for both. You don't need to pay much for these since you'll be making them all pretty anyways. You can start with an ivory tone but if you can only find white, they will do.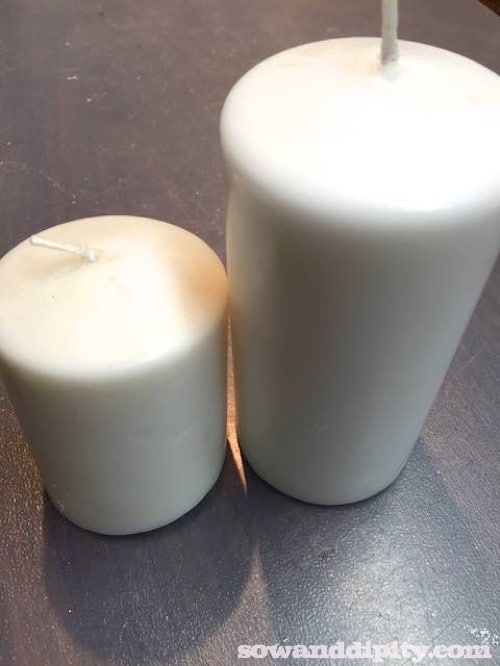 I used a cocktail fork and just randomly scored long and short lines around the candle. A soft scrub brush was used to remove flakes of wax when I was done.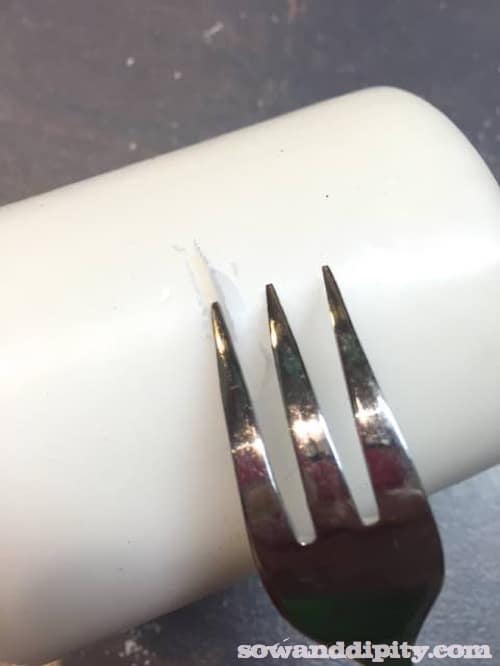 I painted them roughly with a chocolate brown craft acrylic paint, making sure to get it into all the cracks. Let it dry slightly, then loosely wipe off with a paper towel.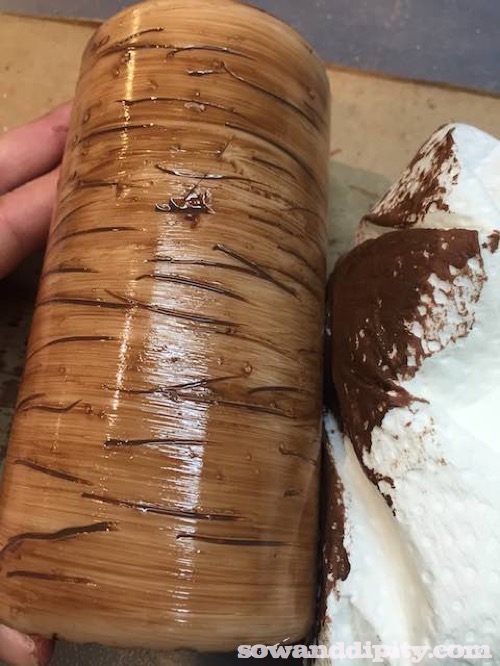 Once dry I went over it with a sandstone acrylic very lightly wiping after a minute and using my fork tine to clear out some of the paint that clogged any cracks.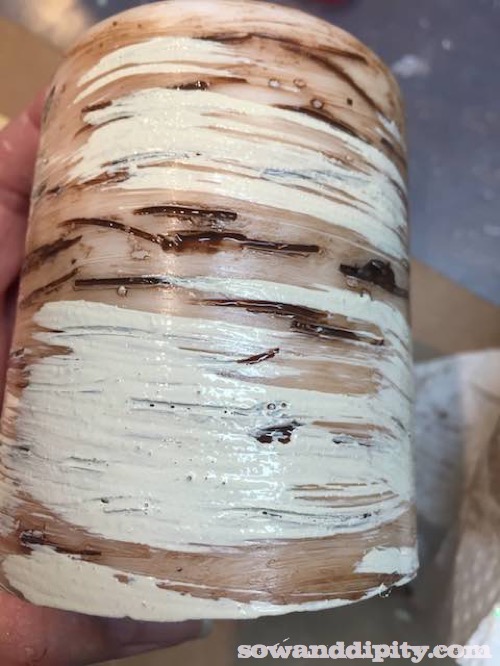 I actually threw some iridescent glitter into the sandstone paint for a touch of sparkle… you can choose not to if you prefer.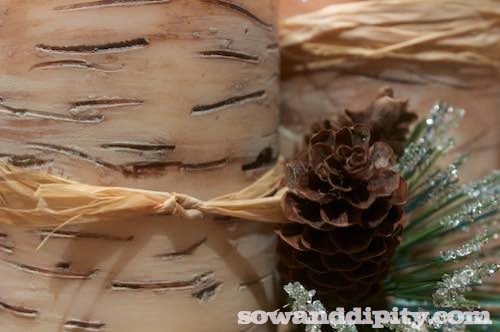 A little raffia was wrapped around the center for a rustic look. That's it! These candles cost less than $8 to create but would have cost me at least $20 to buy.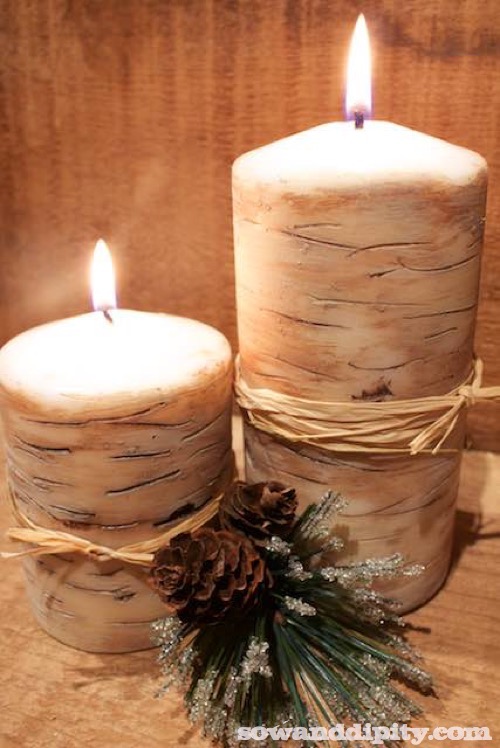 These would be great as a DIY gift for friends and family this Christmas too!
***UPDATE REGARDING CONCERNS ABOUT BURNING PAINTED CANDLES***
I have had many folks make comments about burning these candles. Firstly, the acrylic paint used was non-toxic water based paint and very little was used on the outside of the candles as most of it is wiped off. Some paints have about 1% of preservatives in it such as ammonia or formaldehyde that can be released once melted into the wax. However, we find traces of these chemicals in our shampoo, air fresheners etc. 
In addition, this was painted on wide candles which once they form a well in the center, a tea light can be used to preserve your art work, which is a great idea as it allows you to enjoy your pretty candles longer. In my research, I found another site that painted tapered candles and a comment was shared that included feedback from a major non-toxic acrylic paint company. I borrowed this statement from: A Beautiful Mess
Response from Deco Arts / Americana Acrylic Paints:
When painting on candles, we recommend only painting on the larger ones (not narrow/small like tapers or votives). For best results, first clean the candle with rubbing alcohol to remove any oily residue. Prime the candle with our Adhesion Medium or mix the medium with the first coat of paint you apply. After that, just use the paint as is. Do not paint the wick area. You are correct in that the paint does not melt with the wax. It forms a skin on the exterior of the candle. Once your candle is done, you can enjoy your artwork indefinitely by burning the candle down about an inch which creates little wells around the wick(s). Each time you want to safely burn the candle, insert little tea lights in the well(s). The tea lights can be replaced and your artwork will be preserved.
Hope this clears up any concerns you have about burning these candles.
Happy Holidays!