How ca-razy big is this wreath! In this post I will show you how to make this Decor Mesh Super Wreath that I put together for the Breast Cancer Gala and Fundraiser at Potters Christmas store.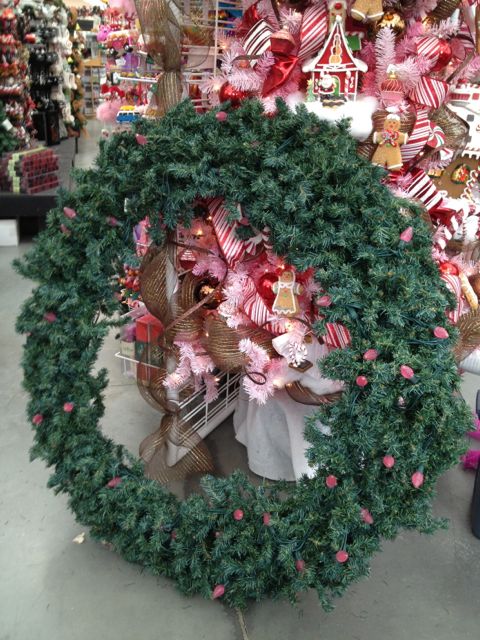 Start with a super huge wreath like this one. I'll be honest and say that I really don't know how big this guy is, but he's seen better days ( kinda getting a tad scraggly….that's a word right? ). It really doesn't matter though because this application is pretty 'deep' and we won't see much green after I'm done anyway ( rolling up the sleeves ).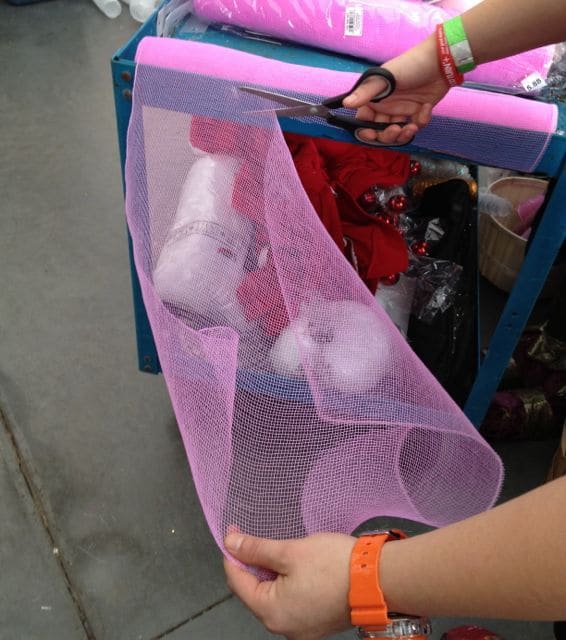 I needed to work fast since I was not just making one wreath but two. These were to be mounted and electricity had to be run to each one ( thank you Jordy, again! ) with only one day left before our gala. So, I enlisted one of my many wonderful helpers, Devon, to cut tubes, tubes and more tubes. All you do is cut pieces of the Decor Mesh every 12″ or so, just enough so that it rolls up on itself.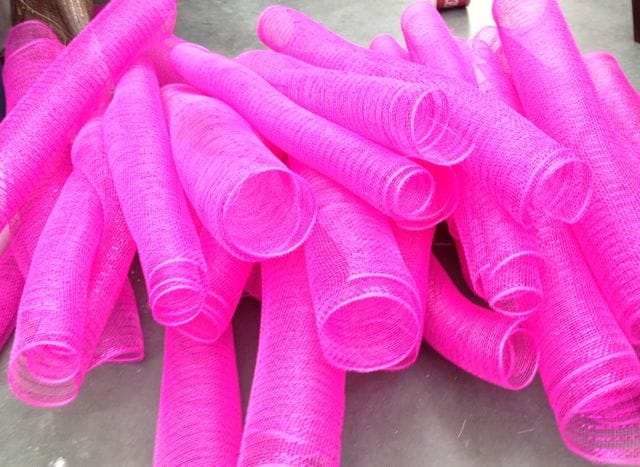 Each wreath took 3 rolls of white, 3 rolls of hot pink with glitter, and 3 rolls of the plain light pink. In total it took 18 rolls for this project. Wow, that's quite a bit when I think about it. Hey, it was for a good cause and people gasped when they saw them…all good.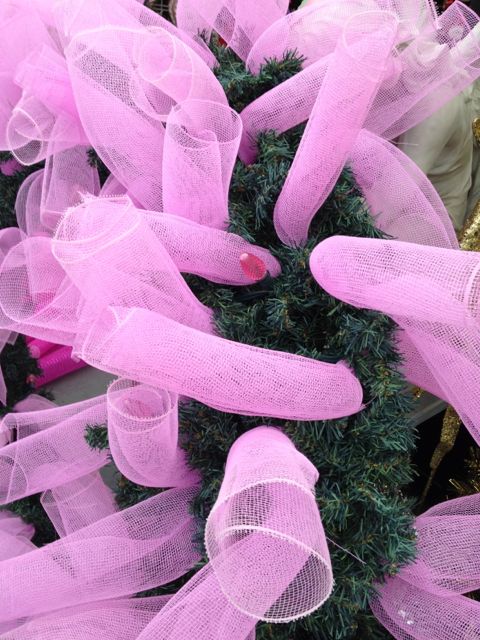 Getting them into the wreath is easy, just grab a tube in the center and tuck it into the wreath using a wired branch to secure it. Repeat 800 times. That's it! Joking…It was probably more like 600 but the point is that it was easy to make and fun to do. It was so boing-y ( another Shelleyism ) and eye catching that I really could have stopped there.
Yeah right….It ain't done till we add some glitter. In went some silver picks and extra large silver balls, because it just HAS to be over the top or I'm not satisfied.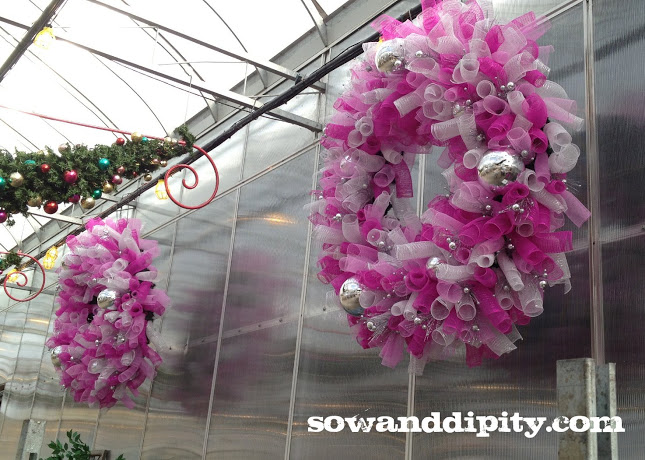 The finished product was stunning and looked fabulous all lit up for the evening of the gala.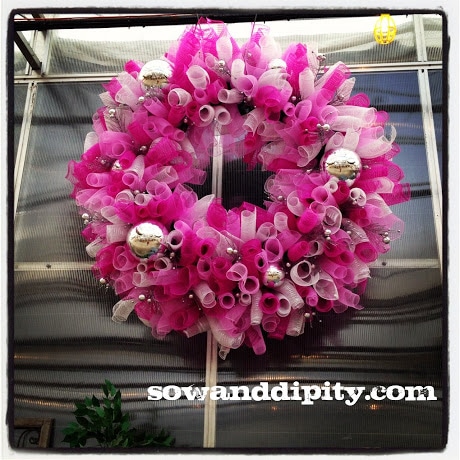 Hope this tutorial inspires you to make a Decor Mesh Super Wreath for your special event! Stay tuned, I am just getting started with the tutorials, more to come in the next couple of weeks. But if you can't wait, you can visit my youtube channel to see the ones I did last Christmas.

or