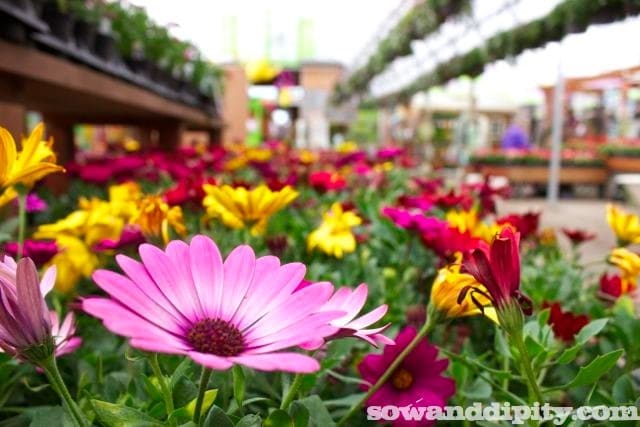 Love Flowers? Think Pink!
I have a confession…it's been 2 weeks since my last blog submission. SO much has happened, I don't even know where to start! Let's just say that changes in seasons often bring about changes in peoples lives.
Just a few short weeks ago I was planning my Christmas themes over at my 'old' job and in a blink of an eye…. an opportunity came along that completely put me on a course correction.
I'll be honest and say that it was very hard to walk away from something I felt I poured my heart into. I will miss the fellow Christmas lovers that used to come and see what I was decorating…. in JULY, ha ha….. and the staff that I connected with that I left behind.
However, my 'old' and my 'new' is very similar…. here's how:
Both are garden nurseries
Both are located in Langley within 10 minutes of my home
Both do Christmas in the fall/winter season
And as far as Christmas decorating, that of which I had become well known for at my 'old',
WELL….
…. I have no need to mourn that because all my themes and idea's are coming with me and I'm thrilled to be able to share and contribute them to my 'new'!
Let me tell you about Milner Village Garden Centre. It's this old dairy barn converted into a garden nursery. It's full of charm, quirky-ness and FLOWERS! The team of pink ladies are friendly, fun and  full of helpful advice.
Oh and we have one dude, dressed in blue, who get's to work with all of us lovely girls. Lucky boy 🙂
Love flowers? Think pink!
Our visionary leader over at the garden center is Tamara Jansen of Darvonda nurseries. This massive operation feeds all those amazing planted containers to Costco and Sobey's across Canada.
Who hasn't plunked a gorgeous pointsettia into your cart while shopping at one of these stores at Christmas? Now you know, it's grown here in the lower mainland by a local company!
I love being apart of a forward thinking team, where we share idea's and are able to feel like our contribution counts…I mean, I've done more high fives in the last couple weeks than I have in years!
So, more than just my t-shirt has changed, my entire future looks bright….
 in a purdy shade of pink.
Peace Love Garden