I have finally found the time to get my Christmas Decor 2012 done! When people see what I do at Potters, they always comment about how my place must look…well here it is!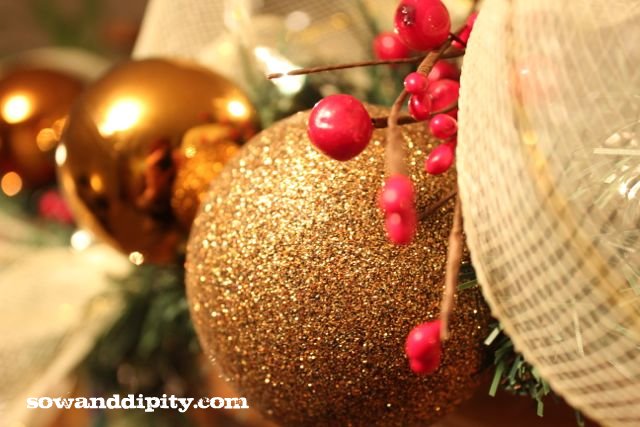 This year I decided to go with Cream, Gold and Cranberry for my color scheme like the picture above of the garland on my bookcase.
The front room is a little more romantic than the rest of the house, which is more rustic. And for the exterior I went with a funky look for a wow factor, check out my tomato cage Christmas tree here.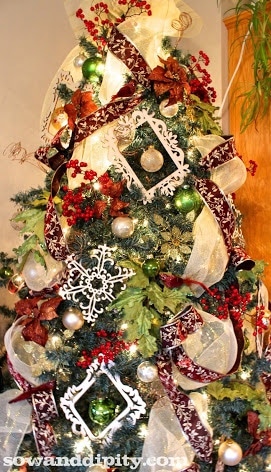 The tree has some great elements in it this year…berries, wood cut outs and gorgeous ribbons.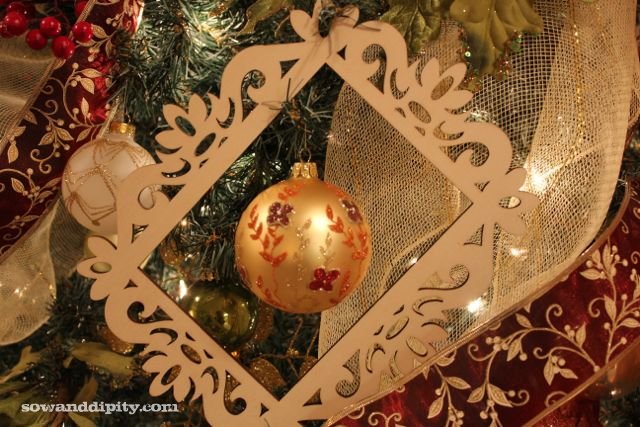 I saw these wooden picture frames at Michaels craft store and just couldn't walk away….yes I could have used family photos, but I decided that some of my favorite ornaments were just as pretty as a picture and deserved to be show cased….this is what I came up with.
I love these wooden snowflakes as well….I decided to use one as my tree topper with a couple of Sinamay bows, tutorial on how to make them here.
Across the room I created a vignette with fresh greens, pine-cones and my illum-Mason-aries…..to find out how I made those go here.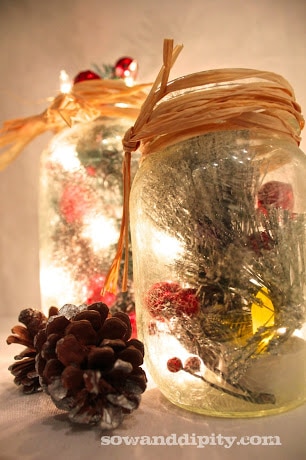 My next tutorial out later this weekend will feature some very rustic elements that I used for other area's of the home with lot's of super cute idea's! Be sure to check back and Happy Decorating!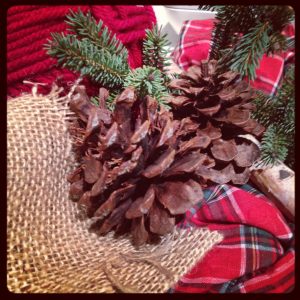 or

Peace Love Garden