Container Garden Design Book
A SEASON BY SEASON GUIDE TO CREATING A GORGEOUS PLANTER FOR YEAR ROUND INTEREST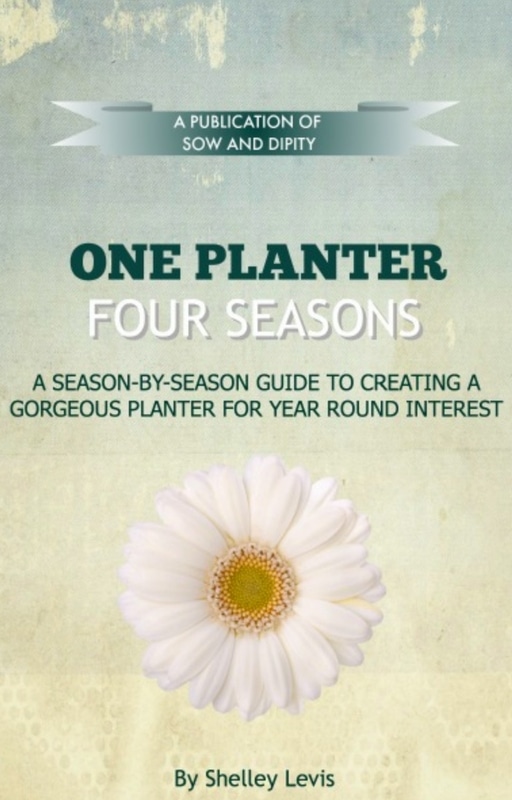 1 Planter 4 Seasons
Do you have an outdoor space that is screaming for color? Don't have the time to garden but you want gorgeous planters? Then this eBook is for you!
It's stocked with tips, cheats and easy DIY outdoor decor idea's to help you create a beautiful planter for year round enjoyment.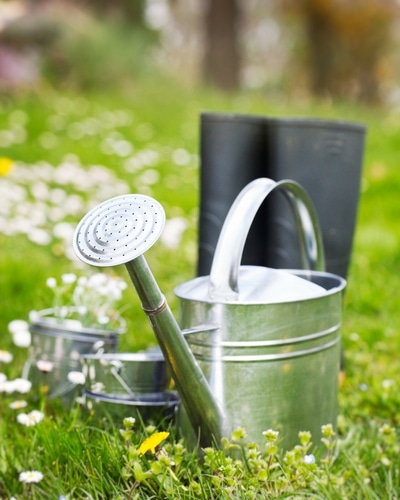 Inside This Book
Planning ahead for target bloom times
Choosing plants for several seasons of color
Using cheap and cheerful plants in between seasons
Decorative elements that make your planters pop
How to create stunning outdoor vignette's
Create a budget for your year round planter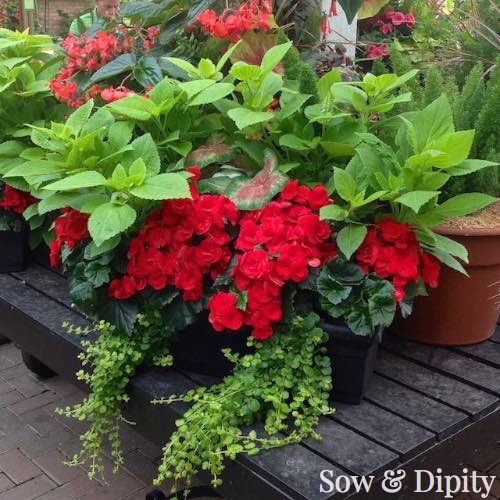 This Container Garden Design eBook was a year and a half in the making in order to loop through all the seasons with each season building on the last.

With a little planning and a small budget you can create a planter that your neighbors will envy and your friends will admire!
Your questions answered:
"What plants look good all summer?" 
"Which plants are low maintenance for my planters?"
"I want lots of color but I don't know what to choose"
"What plants grow well together"
"Which plants are good trailers for my containers?"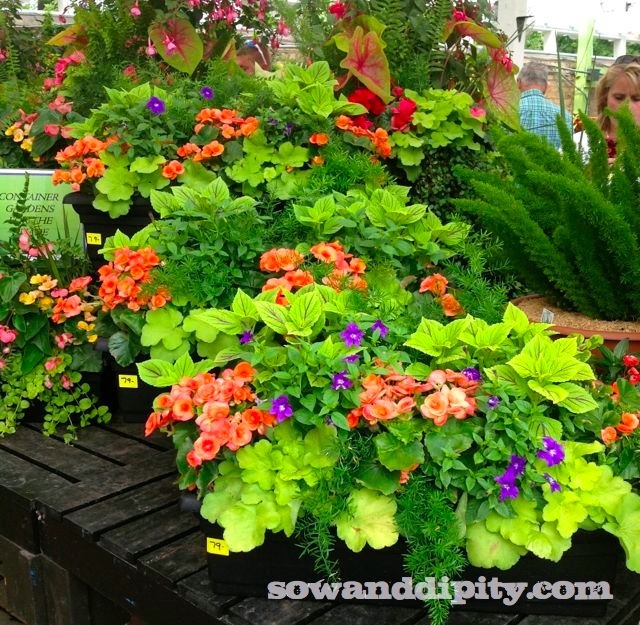 I'm offering this eBook at an affordable price because my goal is to get you growing and to show you how, with a minimal budget… you can create your own gorgeous planters that didn't cost you a fortune or take up a lot of your precious time.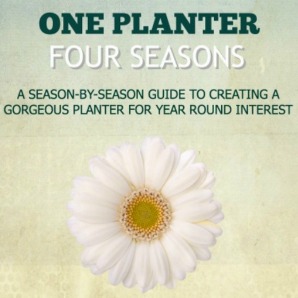 A Season By Season Guide to Creating a Gorgeous Planter for Year Round Interest.
PLEASE NOTE:
The page will reload once you 'add to cart' and the shopping cart will appear
HERE
After you have successfully purchased the book, you will be redirected to a Thank You page with a link to download your copy. Be sure to download it from your reader to your computer. Don't hesitate to contact us if there are any issues, you will receive a prompt reply! Thank you.
Subscribe to our seasonal newsletters! That's right, you will only get an email 4 times a year. The newsletter is packed with garden tips, fun DIY's, fresh recipe ideas and decor tips that are sure to inspire you.